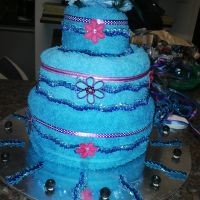 Nazrana Parekh
KITCHEN HAND
Slmz, I am Mrs Nazrana Parekh. Housewife and accounts Clerk. I love cooking and baking. I always try to make my own recipes so that others can enjoy.
Hope you guys will enjoy my recipes. :)
---

South Africa
Joined 6 years ago
INGREDIENTS
1 cup mashed potatoes
1 cup cheese
1 cup boiled spagetti
1 cup cooked chicken fillet
METHOD
Boil potatoes in jackets and then mash.
cube chicken white meat and cook as follows;
Add 1 teaspoon ghee (Clarified butter)
1 teaspoon green chillies
½ teaspoon ginger&garlic
½ teaspoon salt
1 tablespoon lemon juice
Salt & black pepper to taste
Boil spagetti, add little salt. When all ingredients are cooked, drain water from spagetti and combine the above 4 dishes in one dish.
Roll into balls flatten, dip into egg and shallow fry on low heat until golden brown,drain and serve with green chutney.
WOULD YOU LIKE TO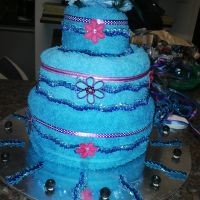 Nazrana Parekh
KITCHEN HAND
Slmz, I am Mrs Nazrana Parekh. Housewife and accounts Clerk. I love cooking and baking. I always try to make my own recipes so that others can enjoy.
Hope you guys will enjoy my recipes. :)
---

South Africa
Joined 6 years ago
COMMENTS
You May Also Like
Suggest Recipes