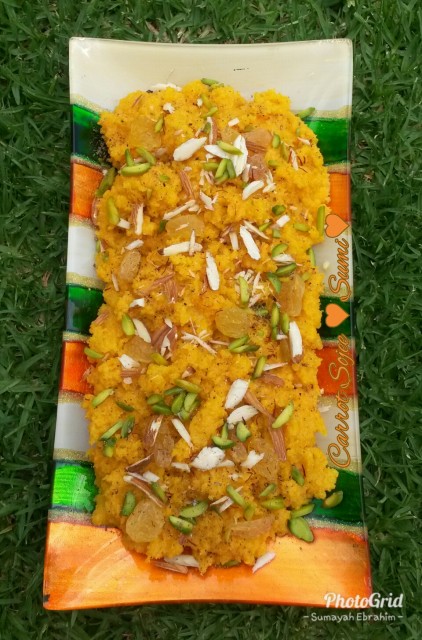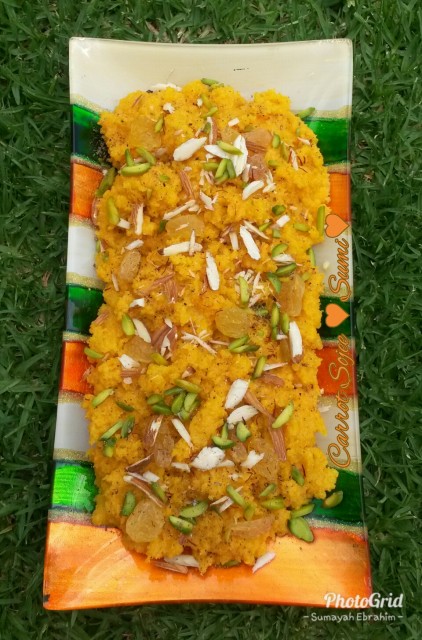 Carrot Sojee (semolina Pudding)
By Sumayah
- MASTER CHEF
RECIPE
Recipe credit. tasteoftaskadwa
Pic credit. Sumi

Braise a half cup semolina with a half cup ghee (Clarified butter).
If possible in a non stick pot. Add a level teaspoon of ground cardamon and stir. Blitz half a glass of milk with 2 large chopped carrots. Beat 2 eggs , 1\2 cup sugar and 1 1 \2 cups of milk until frothy. Add the carrot milk to this and beat futher. Add this frothed sweetened carotene - enriched milk to the buttery semolina. Stir with out pausing until liquid condenses. Garnish with nuts and chow.
Sent via my BlackBerry from Vodacom - let your email find you!

Comments ordered by Newest
---