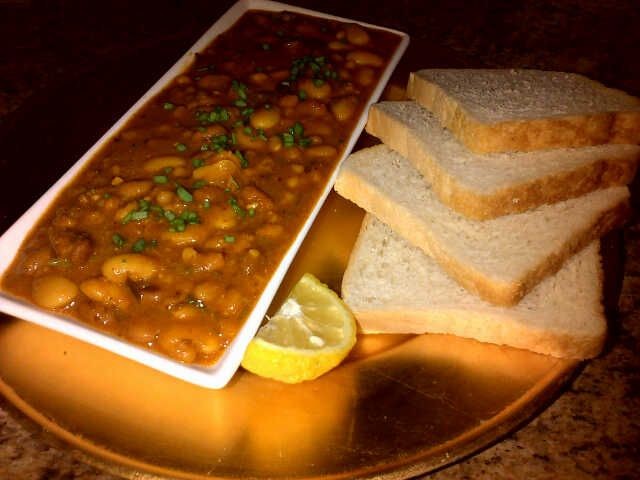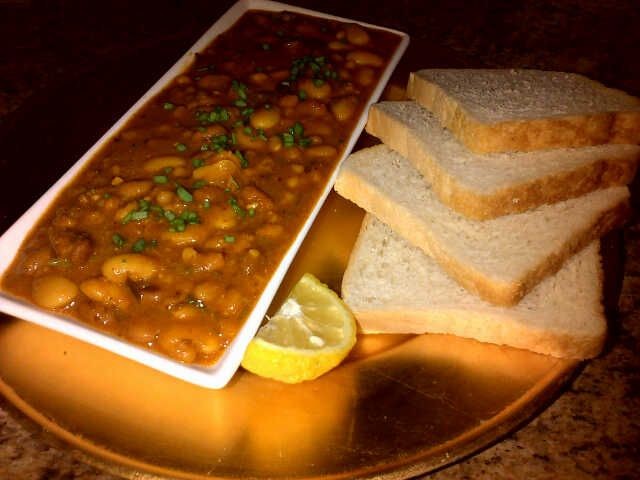 RECIPE
1 tin baked beans. 1 tin butter beans. 1tin kidney beans. 1 ½ cups liquidized tomatoes. 2 tablespoon tomato puree.
1 tablespoon oil. 1 teaspoon mustard seeds. 3 green chillies (slit..
1 teaspoon chilli powder. ½ teaspoon whole Jeeru (Cumin). 1 teaspoon crushed dhana Jeeru (Cumin). Salt to taste.
1 medium onion,,chopped. ¼ teaspoon haldi.
Heat oil,add Jeeru (Cumin),mustard,whole chillies and onion..fry until pink..add tomatoes..add all spices... Simmer for a few minutes...drain all 3 tins of beans..add to pot..add a little water and simmer till well cooked..garnish with fresh dhania (coriander)..serve with toasted naan..
Comments ordered by Newest
---