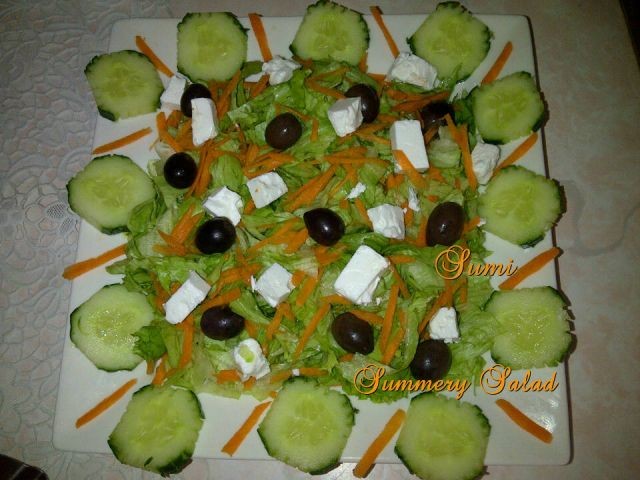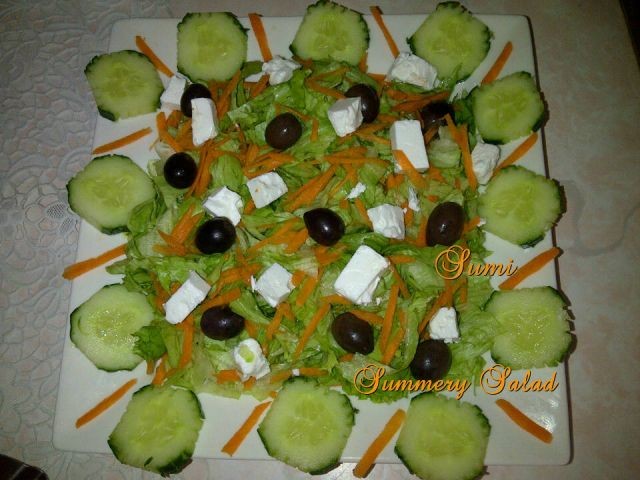 RECIPE
Shredded lettuce
Grated carrots
Cubed avocado
Cubed onion
Sliced cucumber
Sliced green chillies ( optional)
Black olives
Blocks of feta cheese
Set as desired

»̶ S̶̲̥̅̊um̶̲̥̅̊​A̶̲̅Ýa̶̲̥̅̊н̣̇ «̶ إبراهيم.

Try this dressing 4 salad recipe shared with me by a friend

half cup orange juice. Pulp of 3 granadillas 2 tablespoon honey. 2 tablespoon olive oil. 1 tablespoon mayonnaise. Salt and pepper 2 taste
Mix all together. Serve with salad.



Comments ordered by Newest
---