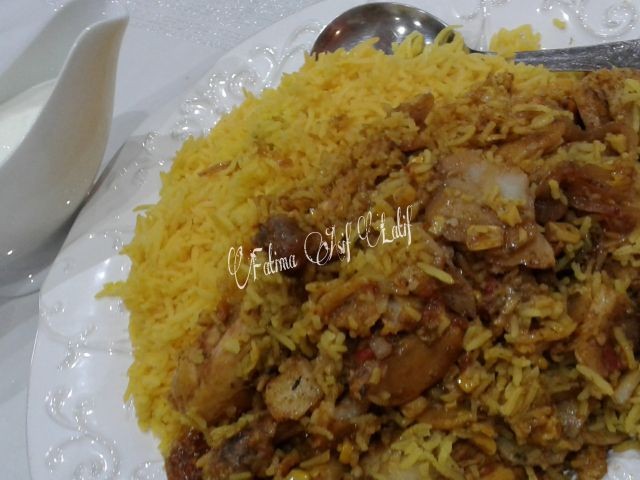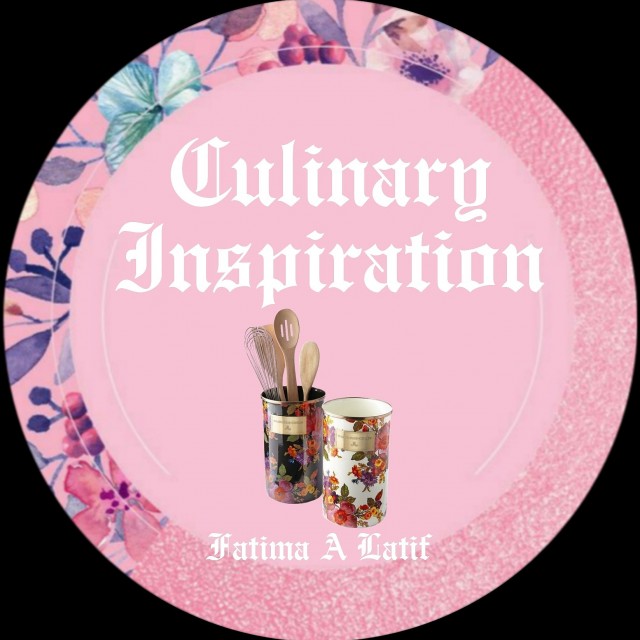 Fatima A Latif
Master Chef
So grateful to be sharing my world with you 💛
www.culinaryskillsbyfatima.wordpress.com
---

South Africa
Joined 10 years ago
---
@_culinaryinspiration_
RECIPE
Mexican Akhni
Recipe credit: unknownPicture credit: @_culinaryinspiration_
Bismillah hir Rahman nir Raheem
Boil 2 cups rice with ½ teaspoon tumeric and 2 teaspoons salt and set aside.
Slice 3-4 potatoes in rings and fry.Cut red ,green and yellow peppers and an onion in rings and fry in a little olive oil and butter. (About ½ of each colour pepper and 1 onion)Sprinkle Robertson mexican spice on fried potatoes,onions and peppers.Mix one tin of creamstyle sweetcorn with freshly ground black pepper,Aromat (a South African Spice),green masala,ground dhania (coriander) ,green chillies, garlic and mexican spice.Cook chicken with little olive oil, 1 teaspoon garlic, 2 grated tomatoes, 1 sachet tomato puree,¼ freshly ground black pepper,1 teaspoon Aromat (a South African Spice),Salt to taste, 1 teaspoon mexican spice, 2 teaspoons green masala,1 teaspoon red crushed chillies ¼ teaspoon tumeric.(Cook chicken in the pot that you will use to set the food.)When chicken is almost done then layer it with chicken on bottom,potatoes,peppers and onions, sweetcorn ,rice,and then steam till done.Enjoy.
WOULD YOU LIKE TO ?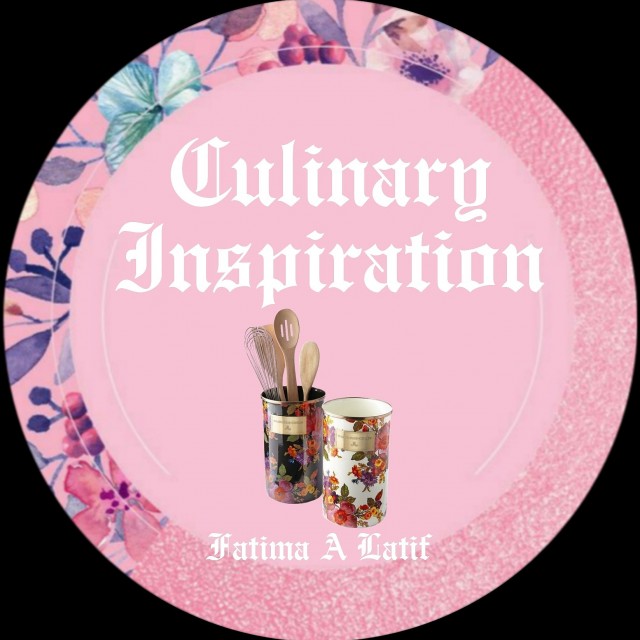 Fatima A Latif
Master Chef
So grateful to be sharing my world with you 💛
www.culinaryskillsbyfatima.wordpress.com
---

South Africa
Joined 10 years ago
---
@_culinaryinspiration_
COMMENTS
You May Also Like
Suggest Recipes