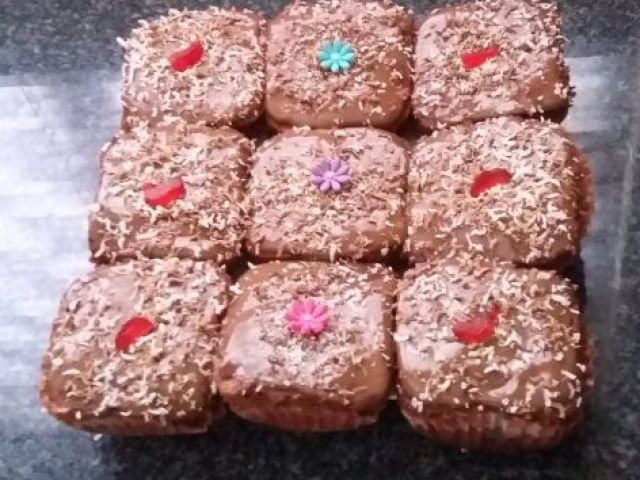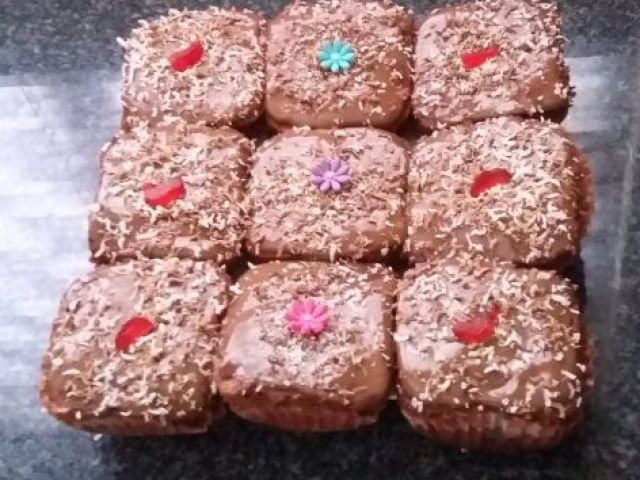 RECIPE
Separate 4 eggs, beat the egg whites with 1 teaspoon baking powder until stiff.
Dissolve 2 tablespoon cocoa powder with ½ cup oil and ½ cup boiling water. Beat together with the egg yolks and 1 cup castor sugar. Add 1 cup flour and 1 ½ teaspoon baking powder and beat until combined. Fold in the egg whites with a metal spoon and drop mixture into cupcake cases. Bake in a preheated oven on 180 for about 15-20 minutes. Let cool.

GANACHE:
Melt 1 slab dairy milk chocolate or top deck with a few pieces of dark chocolate. Mix in 1 small tin Nestle cream until smooth. Spread onto cakes and decorate as desired.
Comments ordered by Newest
---