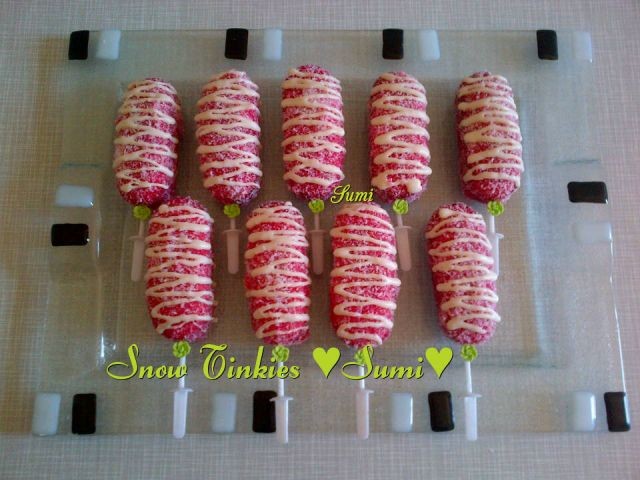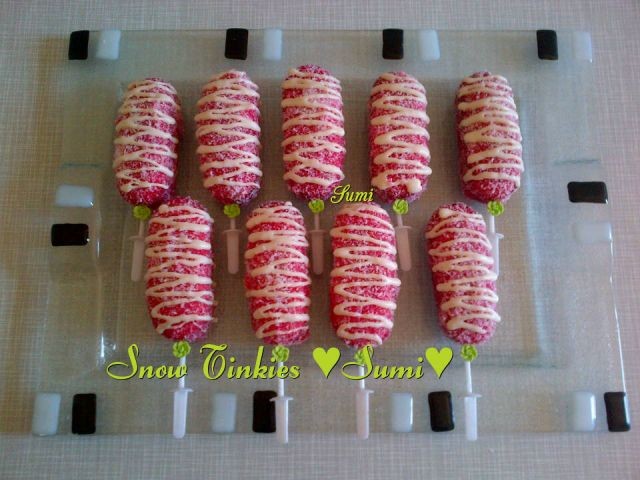 RECIPE
4 eggs.
1 cup sugar.
1 teaspoon v.essence.
½ cup oil.
½ cup hot water.
1 and ¼ cup cake flour.
3 teaspoon.b.powder.

Method: beat eggs and sugar add in v.essence,oil and water and beat well lastly add flour and b.powder. Put in tinkie pan and bake on 180.c till done...wen cool dip in syrup. Roll in coconut. Drizzle with milky bar.

Variation. After dipped in syrup Cut cake and pipe fresh cream. cover with other cake and pipe cream on top. Caramel treat can also be smeard on base od cake.

SYRUP
1 cup apricot jam
1 cup water.
1 cup sugar
Red food colouring

Boil till d jam blended in say about 8minutes. Dip °̩ή hot syrup

»̶ S̶̲̥̅̊um̶̲̥̅̊​A̶̲̅Ýa̶̲̥̅̊н̣̇ «̶ إبراهيم.
Comments ordered by Newest
---