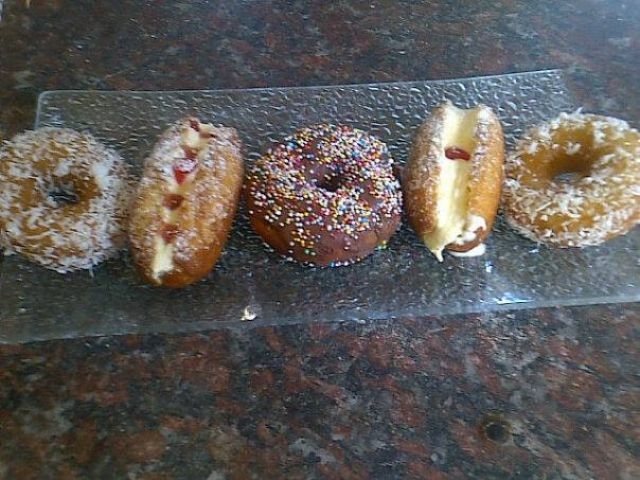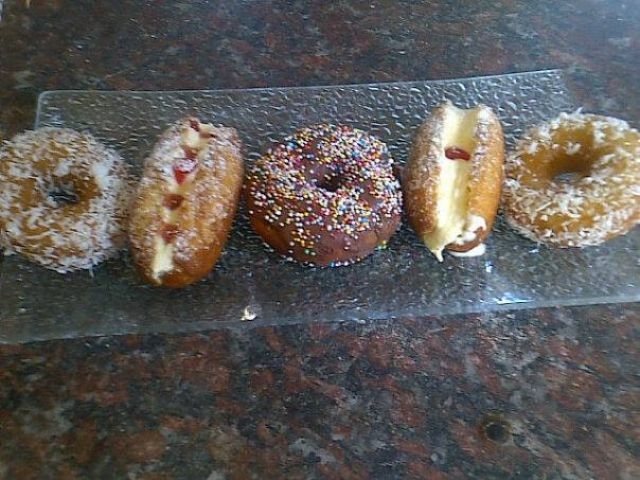 INGREDIENTS
EGGLESS DOUGHNUTS

Ingredients
*300 ml sour milk
*1 cup sugar
*4 cups flour
*1 teaspoon vanilla ess
*4 heaped teaspoon baking powder
*½ teaspoon salt
*¼ teaspoon bicarb
*4 tablespoon butter, melted
*Oil for deep frying
#deco of your choice# desicated coconut *choc cinna sugar mix
100z and 1000z *nibbed almonds nutella ect

Syrup
*1 cup water to one cup sugar to form thin sticky mix

#put frying pan with oil to heat on number 5


METHOD
Method

mix sugar; butter; vanilla ess and sour milk.
Sift dry ingredients
Add sour milk mix to form a soft dough
Roll out dough +- 1 cm; cut with doughnut cutter
Fry; immediately dip in syrup and immediately roll in dessicated coconut
If using other deco.. no rush lol

For the long donuts, I creamed 62,5 g rama,
¾ cup icing sugar,
a little milk and vanilla essence.

Cream well and fill donuts.Dust with icing sugar !
INFO & TIPS
recipe shared by selvie moodley
Comments ordered by Newest
---