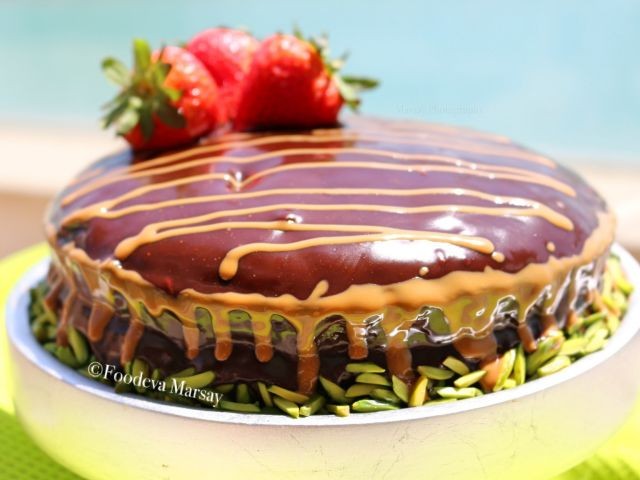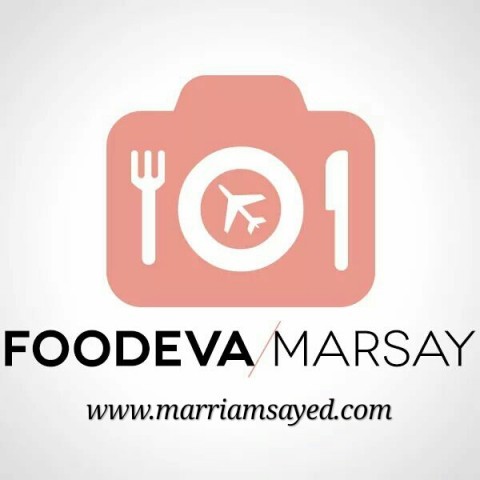 Foodeva Marsay (marriam S)
Kitchen Fundi
Aspiring to Inspire for the pleasure of my Creator above. Have a peek,(and follow), at my Foodeva Marsay Blog on link :-)

www.marriamsayed.com

Facebook Page
www.facebook.com/FoodevaMarsay/
---

South Africa
Joined 11 years ago
---
@foodeva_marsay
CREDITS
Author : Foodeva Marsay
@foodeva_marsay www.marriamsayed.com


RECIPE
Mix together the Following Wet Ingredients
⅓ Cup + 1 Tablespoon Vegetable oil
1 and ½ Cup Hot Water
½ teaspoon Vanilla essence/extract
1 teaspoon Vinegar
1 and ½ Cup Castor Sugar
~ Mix all the above until sugar is dissolved.
Add the Dry Ingredients below to a large enough mixing bowl.
1 and ½ Cups Cake Flour / All-Purpose Flour
1 and ½ teaspoon Bicarbonate of Soda
¼ teaspoon salt
1 and ½ teaspoons Nescafe Instant Coffee
¾ Cups Unsweetend Cocoa Powder
Instructions
~Preheat oven to 180 degrees centigrade
~ Prepare your baking tin, either grease well with non stick spray or line with baking paper
~ Add the wet Ingredients to the dry ingredients and mix well using a balloon whisk or wooden spoon, until a smooth mixture forms.
~ The batter should be very wet/runny
~ pour batter into baking tin and bake on middle shelf in oven, for +/- 25- 30 minutes, or until skewer comes out clean.
~ when done, gently run a blunt knife around the edges of cake tin and cool cake in tin for 5 minutes before gently turning out onto a wire rack.
~ Decorate as you wish, or you could try this Boiled Icing Recipe below.
NOTES BY FOODEVA MARSAY
🎂DO NOT OVER-BAKE this cake, once skewer comes out clean, with a few crumbs, Remove from oven…It IS A 'FUDGY' cake afterall
🎂This cake is definitely not a 'stacking' kind of cake, as it is way too soft to hold up. It is best Suited for a Springform Tin or a Tray bake, OR as Here today I used a 20cm Sandwich Tin
🎂If you are using a Springform Tin, Make sure it seals well, as this cake batter is very wet and runny.
🎂Worry NOT when you see cracks appear on the cake surface,, after cooling on wire rack, gently trim off the top cracked bits and place this trimmed side down onto a cake board/stand/platter, before going ahead with decorating.
🎂🎂🎂🎂🎂🎂🎂🎂🎂🎂🎂🎂🎂🎂
Boiled Chocolate Icing Servings: ¾ Cup to cover a standard 20cm cake Difficulty: easy
Author: Foodeva Marsay @foodeva_marsaywww.marriamsayed.com
¼ Cup Soft Brown Sugar
¼ Cup Water
1 and ½ Tablespoon unsweetened Cocoa
1 heaped teaspoon Nescafe Instant Coffee
5 tablespoon Unsalted Butter
1 Cup Chocolate Chip Morsels
Instructions
~ Add all the icing ingredients into a saucepan, except the chocolate chip morsels
~ boil and stir until sugar is dissolved then switch off stove.
~ now add in the Chocolate chips and stir quickly until all the chocolate chips are dissolved and a thick glossy icing results.
~ Cool slightly before pouring over cake in the centre and gently pushing the icing towards the edges using a flat spatula.
INFO & TIPS
NOTES BY FOODEVA MARSAY

🎂This Icing will appear like a ganache type of icing when poured on, but it DOES set a lot firmer. BEST to add any decorations to top or sides, whilst the icing is still wet.

🎂Try not to move the cake, on board/platter, after the icing firms up/sets as it will result in cracks on the set icing. But hey even if it does…IT'S STILL DIVINE

🎂The icing recipe above is in picture is the Chocolate one covering the entire cake, You can decorate further as you like. I've used Lotus BISCOFF (warmed slightly) to do a drip down along the sides, after the boiled icing set a little.
www.marriamsayed.com

Egg-Less 'Fudgy' Chocolate Cake Servings : 8-10 slices
Difficulty: easy
WOULD YOU LIKE TO ?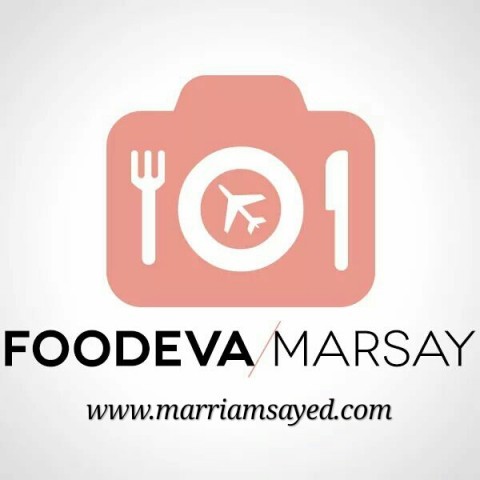 Foodeva Marsay (marriam S)
Kitchen Fundi
Aspiring to Inspire for the pleasure of my Creator above. Have a peek,(and follow), at my Foodeva Marsay Blog on link :-)

www.marriamsayed.com

Facebook Page
www.facebook.com/FoodevaMarsay/
---

South Africa
Joined 11 years ago
---
@foodeva_marsay
COMMENTS
You May Also Like
Suggest Recipes