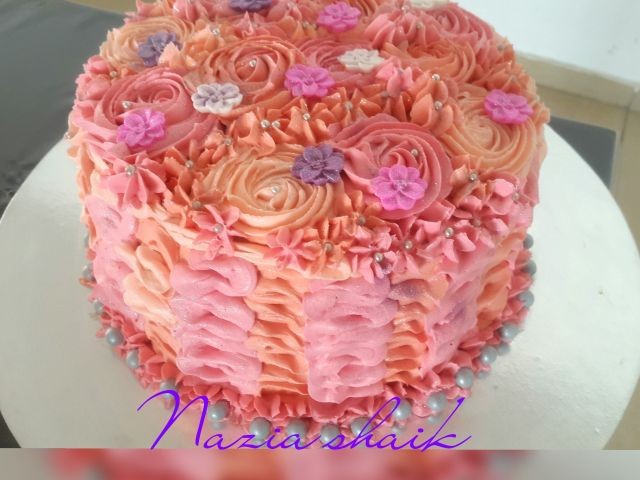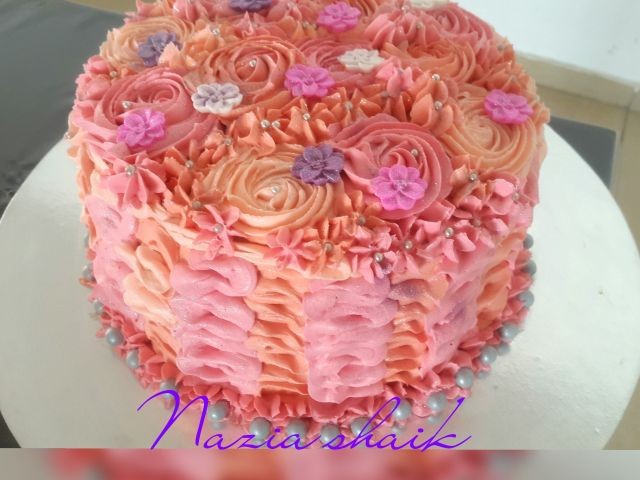 RECIPE
Victorian sponge
Recipe credit:internet
Pic credit :@Nazia_shaik786
 Ingredients:

1 ½ cups
flour
1 cup sugar
6 eggs
1 cup/2 sticks butter
1 ½ teaspoons baking powder
⅛ cup boiling water
½ teaspoon vanilla extract/I used strawberry essence

For the filling:

1 ½ cups whipped cream
¼ cup sugar
¾ cup strawberry jam

Directions:

Preheat the oven to 200°C/400°F.
Grease and line 2 round cake tins (22 cm/9 inches) with baking paper.
Cream the butter and sugar together using an electric mixer until pale and fluffy.
Beat in the eggs one at a time and add the vanilla extract.
Add the flour, baking powder, and hot water. Beat with a wooden spoon just to incorporate.
Divide the cake batter between the two tins and smooth the tops.
Bake the two cakes in the preheated oven for 20 minutes or until a toothpick inserted in the center comes out clean.
Cool for 5 minutes in the tins, then turn out onto a wire rack to cool down completely.

To sandwich the cakes together:

Add a layer of jam to the top of one of the cakes, followed by a layer of cream on top of the jam, finish by placing the second of the sponges on top.
Lightly dust with icing sugar.

I sandwiched with strawberry jam and cream and nozzle buttercream on the cake .....


Comments ordered by Newest
---