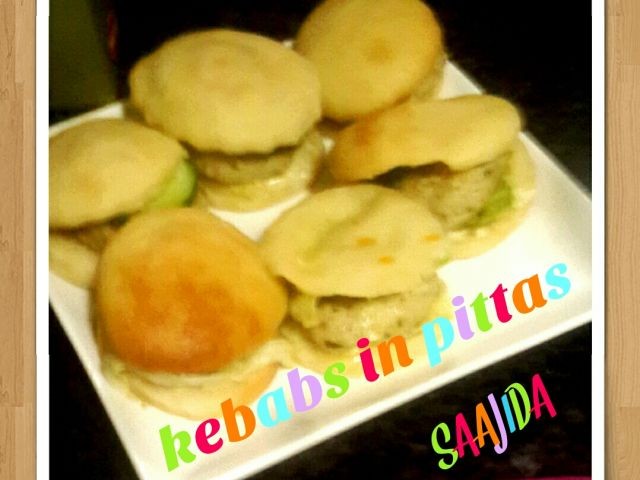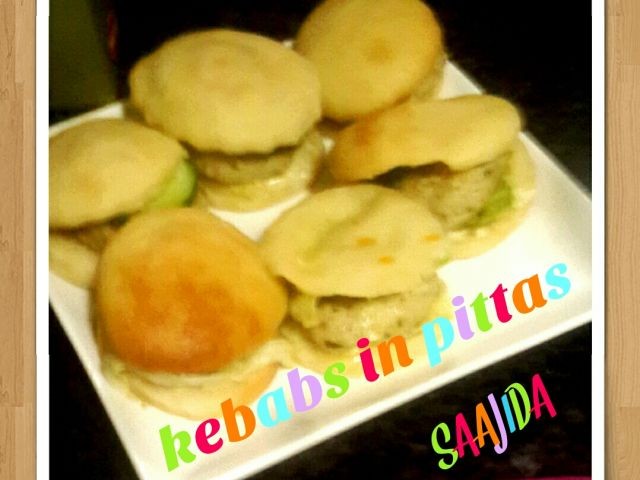 RECIPE
Kebabs in pittas
2 slices brown bread
1⁄4 cup water
500g chicken fillets cubed
1 large onion grated
1 teaspoon garlic
2 teaspoon green masala
1 teaspoon Dana (coriander powder)
1 teaspoon Jiro (cumin powder)
1 teaspoon salt
1⁄2 teaspoon lemon pepper
1 tablespoon sesame seeds
1 tablespoon diced almonds
2 tablespoon finely chopped coriander leaves

Method:
Soak bread in water and squeeze out excess water.
Combine chicken fillets, bread & remaining ingredients.
Process until smooth
Make balls
Flatten the balls to the same size as your mini pittas
Bake patties for about 7-9 minutues.
Cook kebabs in a lemon butter sauce.

Warm pittas in oven .not too long
Slit pitta and put mayo Place a piece of lettuce then place warmed kebab and some thin slices of cucumber

Enjoy


Lemon butter sauce
Thick slice butter
1 tablespoon lemon juice
1 tablespoon mayo
1 tablespoon crushed garlic
1 teaspoon salt
Parsley
Bring to boil.
Comments ordered by Newest
---