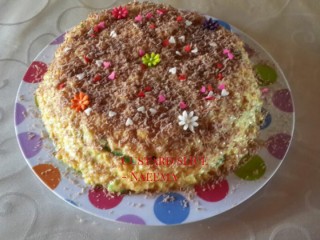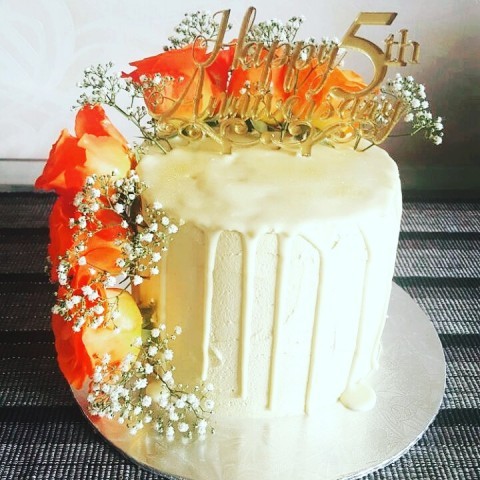 Naeema Mia
Master Chef
---

South Africa
Joined 7 years ago
---
@thedazzlingdishes
RECIPE
Dough

125g butter
¼ cup sugar
2 eggs
1 teaspoon vanilla
2 cups flour
Pinch of salt
2 teaspoon baking powder

Cream butter and sugar, add eggs and vanilla beat . Add baking powder and salt beat again. Make soft dough adding flour 1 cup at a time. Divide dough into 6 balls, roll each into rotis and bake ±10 minutes on 180 deg. Cool completely. In the meantime prepare custard.

Custard

3 cups milk
3 tablespoon custard powder (heaped)
4 tablespoon sugar (heaped)

Mix custard with little milk to make a paste. Add remaining milk and sugar to pot bring to boil add the custard and stir continuously until thick but smooth.

Divide custard into bowls color each with food coloring of your choice.. (I used blue green and red)
Keep some plain custard.

Assemble

Layer one Roti as base. Spoon custard over, placing another Roti then custard repeat wit all 6 Roti throw remaining custard over biscuit making sure everything is covered. Decorate. Allow to Refrigerate 24 hours before serving.. Keep refrigerated.
WOULD YOU LIKE TO ?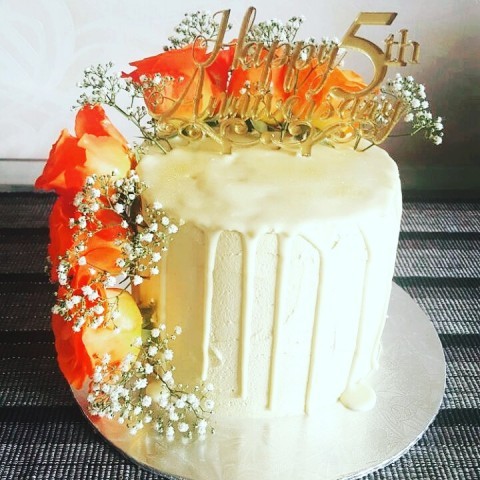 Naeema Mia
Master Chef
---

South Africa
Joined 7 years ago
---
@thedazzlingdishes
COMMENTS
You May Also Like
Suggest Recipes