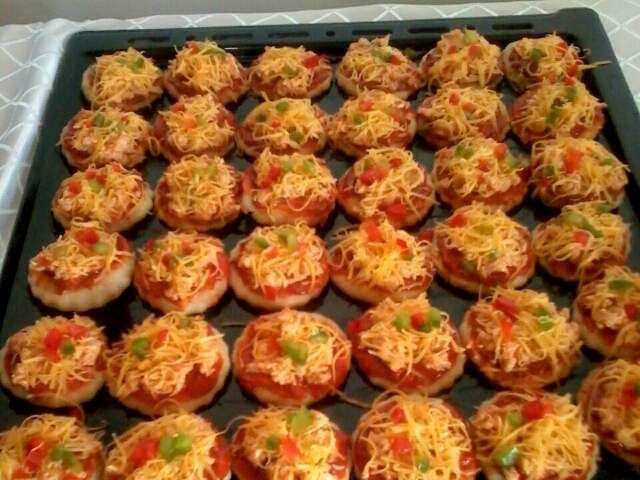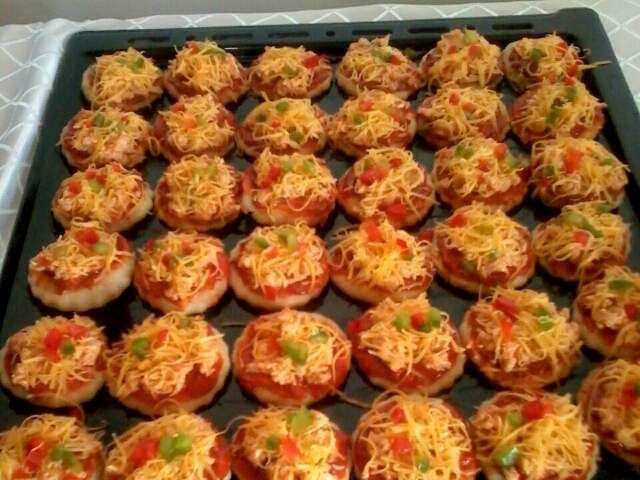 RECIPE
recp credit:sumayya
pic credit:Binte_Muhammed
INGREDIENTS
4 cups cake flour
1 teaspoon salt
1 tablespoon sugar
1⁄2 teaspoon mixed herbs (optional)
+/- 1 1⁄2 warm water ( more or less till u get soft
smooth dough)
1 packet instant yeast - 10g
1 tablespoon ghee (Clarified butter) (Clarified butter) or melted butter
METHOD
mix all the dry ingredients together in a bowl add
water till u have a lump of dough knead until you
have a smooth dough (add a little more flour if the
dough is too sticky) cover the bowl with cling film
and allow to prove for around 20 minutes. roll out and
cut rounds. bake for 5-6 minutues @ 200 deg. remove frm
oven cool, add topping of yr choice,u can freeze
them now. bake 200 deg for 10-15 minutues just for cheese
to melt.

Comments ordered by Newest
---