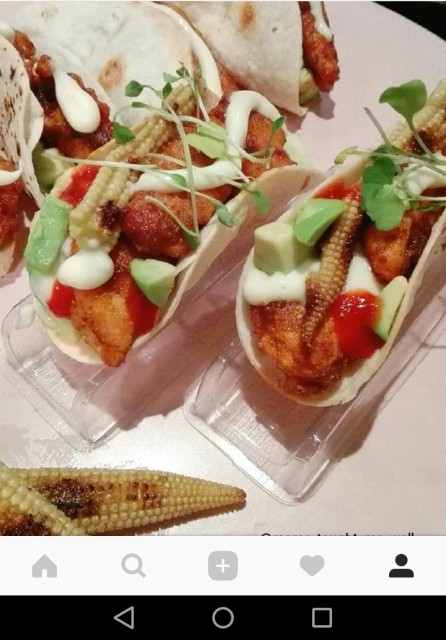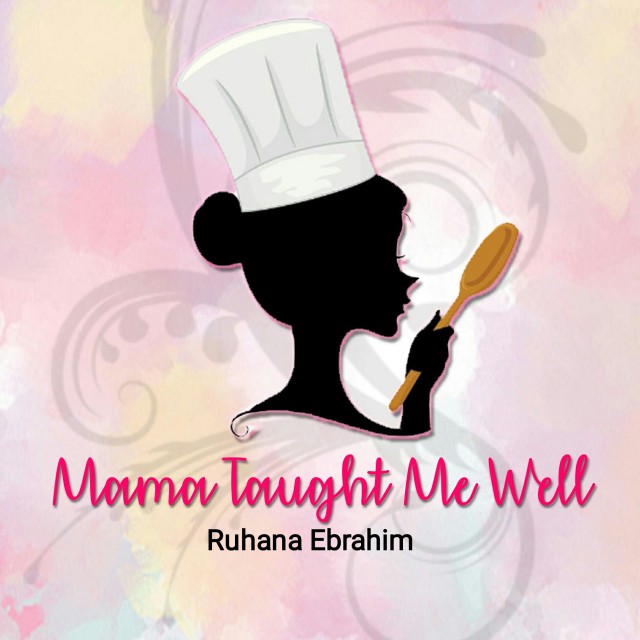 Ruhana Ebrahim
Grand Master
Interior Decorator.
Foodie!
Food styling.
Fusion Cooking.
Recreational baker.
Food Author of "Oh My Cupcakes!"
Mum and wife.
(Another 2 books on the way Insha Allah!)
---

South Africa
Joined 6 years ago
---
@mama_taught_me_well
RECIPE
Mini Chicken Corn & Avo Tacos
Rec cred: Ruhana EbrahimPic cred: @mama_taught_me_well
Ingredients:1-2 packs mini tortillasTrim/ Miracle WhipSriracha sauceGrated cheddar cheeseSmall tray baby corn spears1 large avocado (diced)
Chicken-500g chicken fillet (stripped)1 egg1⁄2 cup milk
Coating:1⁄2 cup self raising flour1⁄4 teaspoon turmeric powder1⁄4 teaspoon white pepper3⁄4 teaspoon salt
Marinade:3 tablespoon oil5 tablespoon Mocahochos spice3 tablespoon lemon juice
METHODChicken-1. Cut chicken into thickish strips. 2. Beat egg and mix in milk. 3. Soak stripped chicken in egg milk for 1-2 hours in fridge.4. Mix coating ingredients and dip chicken into coating.5. Fry in shallow oil on medium heat until lightly golden on either side. 6. Make sure to not over fry or chicken will be dry and stiff after placing in oven. 7. Place fried chicken on an oven tray. 8. Heat marinade on stove till fragrant. 9. Drizzle over fried strips. Then toss properly.10. Place in oven for 1-2min under grill to crisp and redden.
Taco shells-1. Preheat oven to 180degC.2. Turn a cupcake tray upside down.3. Place the tortilla shells between the gaps.4. Place in oven to lightly crisp up.5. Leave aside.
Corn & Avo-1. Peel and dice avo. Immediately toss with 1-2 tablespoon lemon/lime juice.2. Drizzle some oil in a grill pan.3. Place on baby corn. Cook and charr on either side.4. Season with salt and leave aside.5. Grate cheese.
Assembly-1. Spoon some avo into shells.2. Place in chicken strips.3. Place on corn.4. Squeeze on sauces.5. Sprinkle some cheese.6. May place in warm oven to melt cheese and serve warm.
POSTED ON
03 Jul 2018
WOULD YOU LIKE TO ?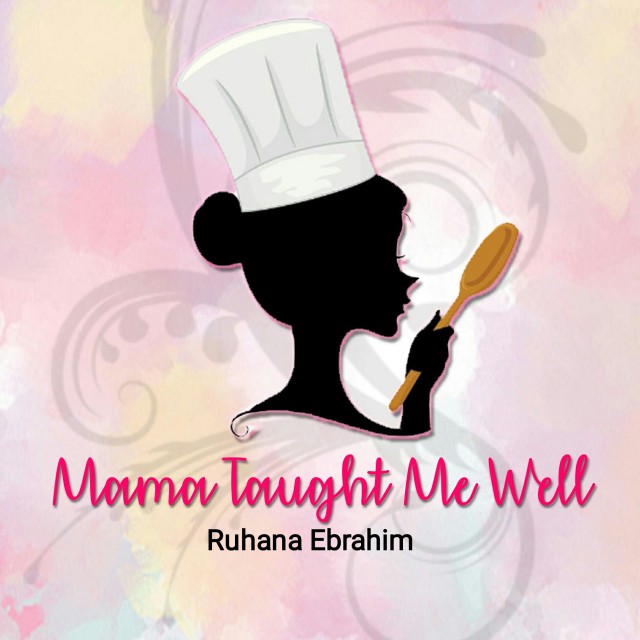 Ruhana Ebrahim
Grand Master
Interior Decorator.
Foodie!
Food styling.
Fusion Cooking.
Recreational baker.
Food Author of "Oh My Cupcakes!"
Mum and wife.
(Another 2 books on the way Insha Allah!)
---

South Africa
Joined 6 years ago
---
@mama_taught_me_well
COMMENTS
You May Also Like
Suggest Recipes