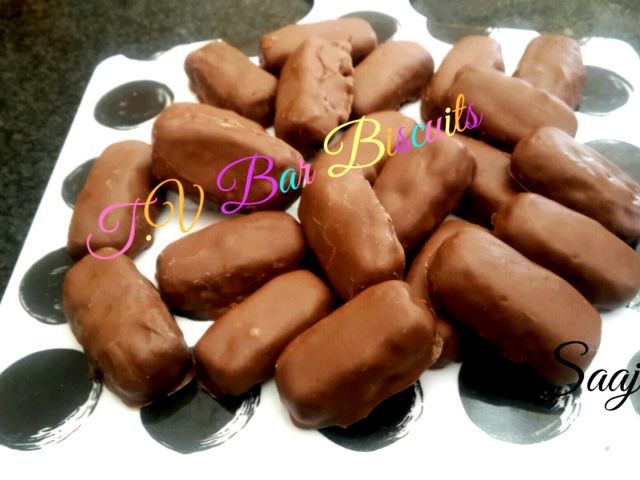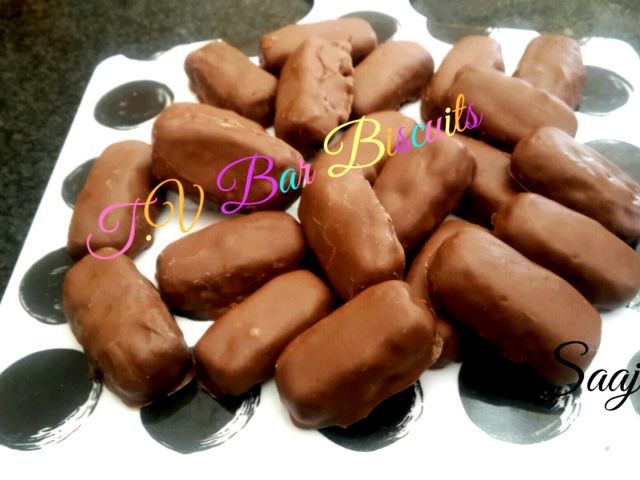 RECIPE
TV Bar Biscuits-

Ingredients:
250g butter
½ cup castor sugar
2 tablespoon oil
1 ½ cups rice crispies
1 cup desiccated coconut
½ cup pecan nuts
1 ½ tablespoon cocoa powder
± 2 cups cake flour
1 teaspoon baking powder
Chocolate to decorate

Method:
1. Cream butter and castor sugar until light and creamy.
2. Add oil and mix.
3. Add rice crispies, coconut, pecan nuts and cocoa powder.
4. Add baking powder and flour as needed to make a soft dough.
5. Make dough to take shape of small TV Bars.
6. Bake in a preheated oven at 180°c for 20-25 minutes.
7. When cool, dip each biscuit in chocolate or decorate as desired. 
Comments ordered by Newest
---