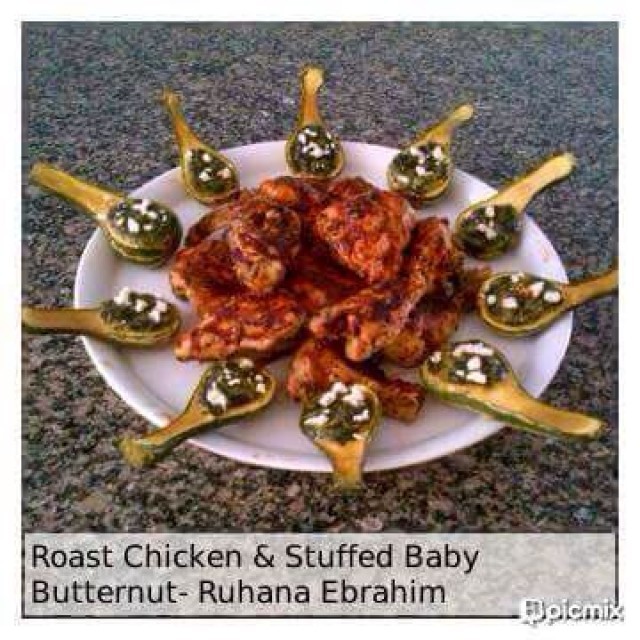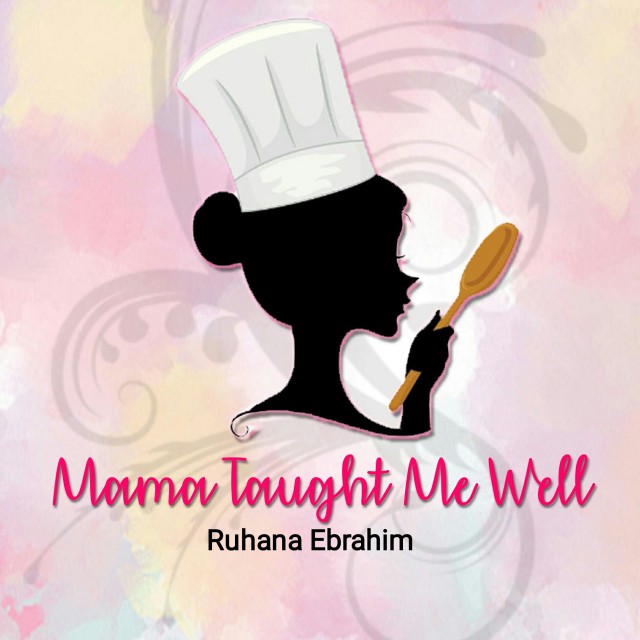 Ruhana Ebrahim
GRAND MASTER
Interior Decorator.
Foodie!
Food styling.
Fusion Cooking.
Recreational baker.
Food Author of "Oh My Cupcakes!"
Mum and wife.
(Another 2 books on the way Insha Allah!)
---

South Africa
Joined 5 years ago
---
@mama_taught_me_well
CREDITS
Mochachos Roast Chicken with Stuffed Baby Butternut

Rec cred: @mama_taught_me_well
Pic cred: Ruhana Ebrahim


INGREDIENTS
1 tray baby butternut1 tray Mc'Cains creamed spinachSalt and pepperFeta cheese (crumbled)1 chicken (disjointed- skin on optional)1 tablespoon ground garlic1 tablespoon lemon juice1 tablespoon oil1 teaspoon Mochachos med/hot spice1 tablespoon mayonnaise
Sauce:2 tablespoon lemon juice4 tablespoon oil4 tablespoon Mochachos spice
METHOD
1. Heat oil in pot, then add garlic, lemon, mayo, salt, pepper, spice and mix in chicken.
2. Cook ¾ way then remove from stove.
3. Heat sauce till fragrant, then pour whilst hot onto chicken.
4. Place chicken in oven to roast and redden.
5. Cut butternut. Scoop seeds out.
6. Cook spinach in microwave with salt and pepper. Spoon into butternut.
7. Place on oven tray, bake in oven till butternut tender, garnish with feta.
8. Serve with chicken and garlic loaf.
POSTED ON
03 Feb 2017
WOULD YOU LIKE TO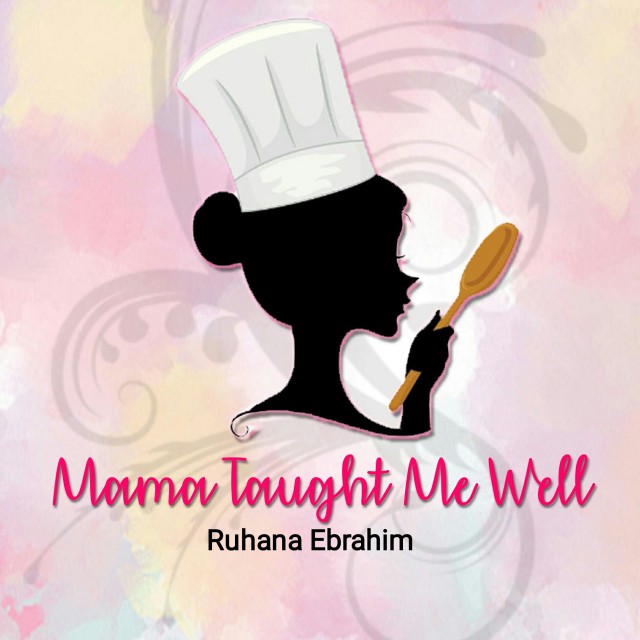 Ruhana Ebrahim
GRAND MASTER
Interior Decorator.
Foodie!
Food styling.
Fusion Cooking.
Recreational baker.
Food Author of "Oh My Cupcakes!"
Mum and wife.
(Another 2 books on the way Insha Allah!)
---

South Africa
Joined 5 years ago
---
@mama_taught_me_well
COMMENTS
You May Also Like
Suggest Recipes