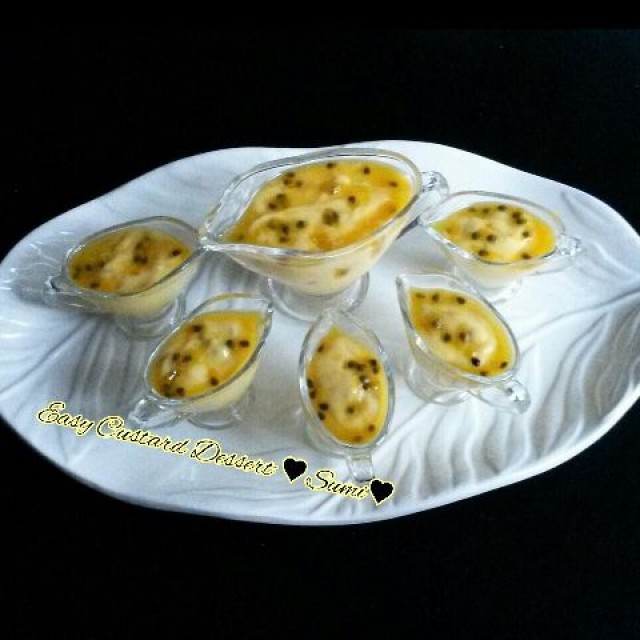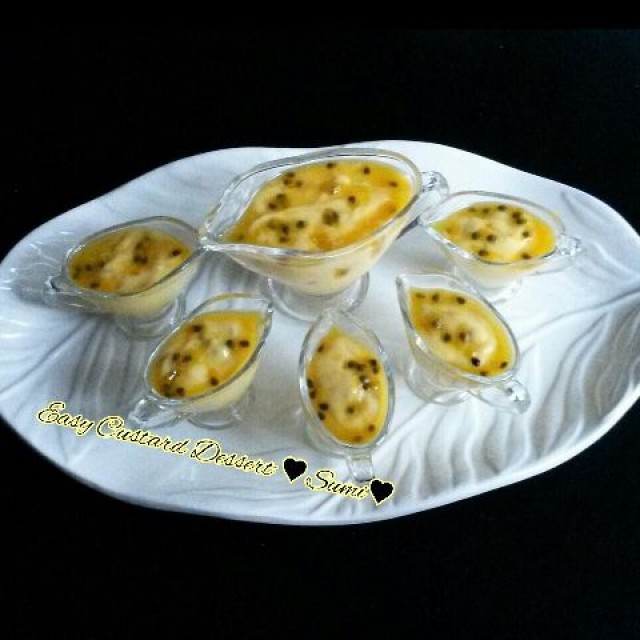 Easy Custard Granadilla Dessert
By Sumayah
- MASTER CHEF
RECIPE
Recipe & pic credit. Sumi

1 litre ultramel custard
8 to 10 fresh granadilla pulp
crushed pineapple fresh or canned


scoop out granadilla pulp & add ¼ cup sugar or little more. mix well & put in fridge for 1 hour stirring in between. Empty ultra custard in a bowl. Add the granadilla pulp reserving some for garnish & pineapple & mix well. Set in dessert bowls top with granadilla pulp. Allow to chill in the fridge. Serve & enjoy. Quick, Easy & very Delicious.


This dessert can also be made without the pineapple.


»̶ S̶̲̥̅̊um̶̲̥̅̊​A̶̲̅Ýa̶̲̥̅̊н̣̇ «̶ إبراهيم.

Comments ordered by Newest
---