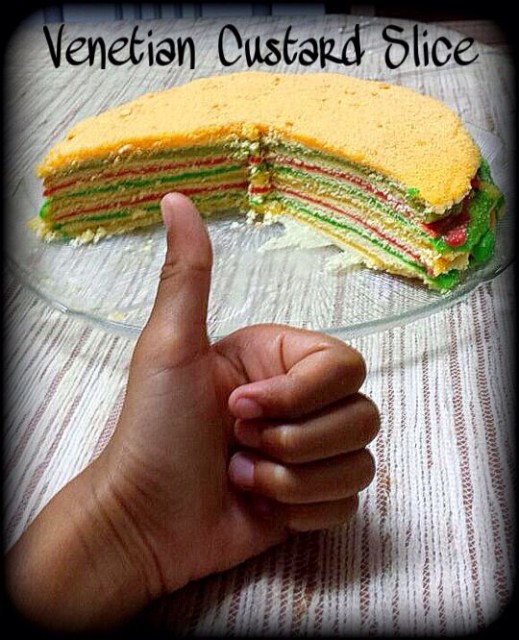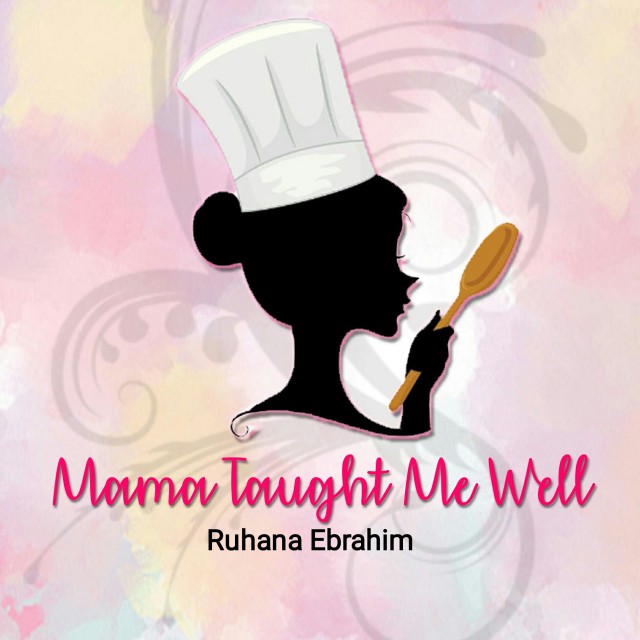 Ruhana Ebrahim
Grand Master
Interior Decorator.
Foodie!
Food styling.
Fusion Cooking.
Recreational baker.
Food Author of "Oh My Cupcakes!"
Mum and wife.
(Another 2 books on the way Insha Allah!)
---

South Africa
Joined 6 years ago
---
@mama_taught_me_well
CREDITS
Rec cred: @mama_taught_me_well
Pic cred: Hajera/ Ruhana Ebrahim


INGREDIENTS
Biscuit Wafers-125g maragine½ cup castor sugar1 teaspoon vanilla essence2 eggs2 teaspoon baking powder+/- 2 cups cake flour
Custard-1 liter milk½ cup ordinary sugar4 tablespoon custard powder + waterRed and green food colouring
METHOD
Biscuits-1. Beat margarine and sugar till fluffy.2. Add in eggs and vanilla and beat in.3. Add baking powder, mix in, and then add flour as needed, binding by hand.4. Form a soft dough, divide into 8 balls.5. Roll biscuits out wafer thin, place on well floured sheet trays/pot lids, and bake in preheated oven at 160°Cup for few minutes until golden.6. GENTLY remove from pan/lid whilst hot or it will stick. Slide off slowly.
Custard-1. Bring milk to boil, add sugar and dissolve.2. Mix custard powder with a little water to dissolve powder, then add to milk.3. Whisk continuously to avoid lumps and until custard has thickened.4. Divide between 3 bowls.5. Colour 1 light green, 1 pink and leave remainder yellow.6. Whilst custard is hot spoon onto biscuits, alternating with biscuits and different colour custard.7. Leave in fridge for a good few hours to chill and set. 8. Serve cold with cake forks or teaspoons.
Note: May garnish 2 ways:a) End last layer with yellow custard. After forming 8 balls, take a pinch from each ball to make a small round (⅓ size of others). Bake and then break and sift crumbs over the custard.b) Garnish with dessert cream and crushed flake. Whisk dessert cream smooth before using.
POSTED ON
18 Apr 2017
WOULD YOU LIKE TO ?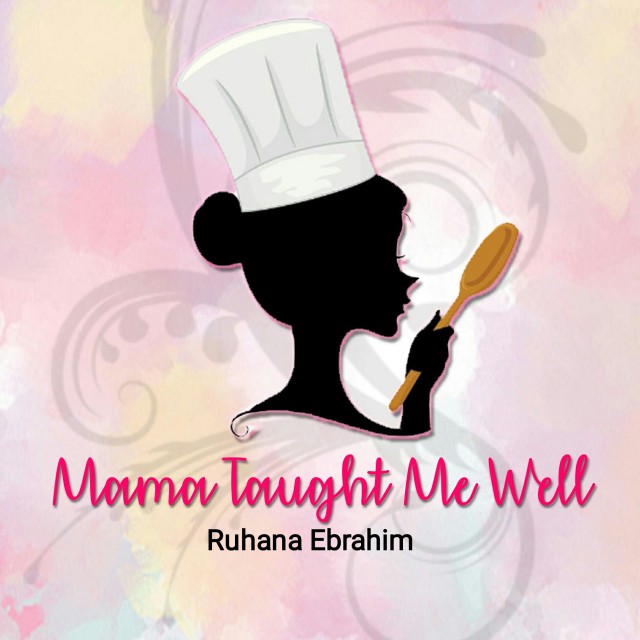 Ruhana Ebrahim
Grand Master
Interior Decorator.
Foodie!
Food styling.
Fusion Cooking.
Recreational baker.
Food Author of "Oh My Cupcakes!"
Mum and wife.
(Another 2 books on the way Insha Allah!)
---

South Africa
Joined 6 years ago
---
@mama_taught_me_well
COMMENTS
You May Also Like
Suggest Recipes