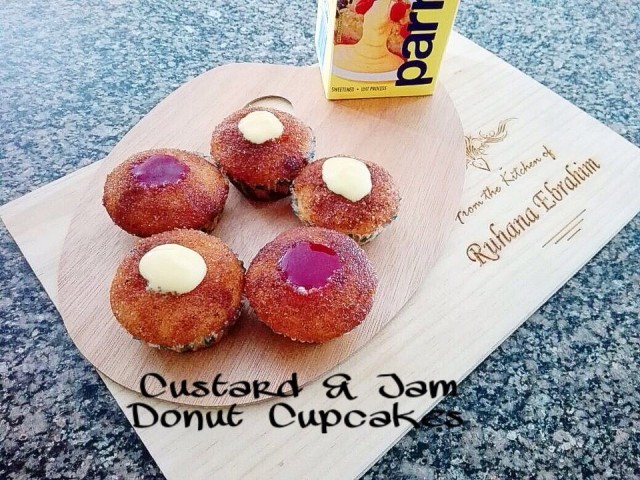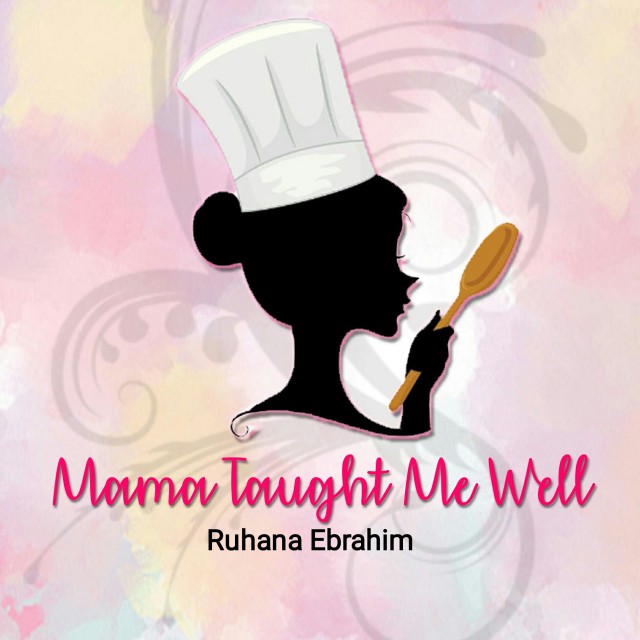 Ruhana Ebrahim
Grand Master
Interior Decorator.
Foodie!
Food styling.
Fusion Cooking.
Recreational baker.
Food Author of "Oh My Cupcakes!"
Mum and wife.
(Another 2 books on the way Insha Allah!)
---

South Africa
Joined 6 years ago
---
@mama_taught_me_well
INGREDIENTS
Custard & Jam Donut Cupcakes

Recipe and pic cred: ruhana eb
@mama_taught_me_well

Ingredients
Topping-
60g butter (melted)
¼ cup ordinary sugar
1 tablespoon cinnamon powder
(Mix cinnamon and sugar together)
Parmalat vanilla custard

Batter-
1+ ¾ cups cake flour
1 ½ teaspoon baking powder
½ teaspoon salt
½ teaspoon nutmeg powder
¼ teaspoon cinnamon powder
¾ cup ordinary sugar
1 extra large egg
¾ cup milk
⅓ cup oil
1 teaspoon vanilla essence
Apricot/cherry jam




METHOD
1. Sift flour and add all other dry ingredients besides sugar.
2. Whisk sugar and egg, beat till smooth, add in oil and mix.
3. Add dry ingredients, without over beating.
4. Spoon batter ¼ way into lined cupcake pans. Then spoon 2 teaspoon jam. Then spoon till ¾ full with batter.
5. Bake in preheated oven at 180 degC for 10-15 minutes or until lighlty golden and skewer comes out clean when inserted.
6. While cupcakes are warm, dip the top of it into melted butter and dip in sugar mixture.
7. Allow it to cool, make a small hole on top of cupcake and spoon on custard. Serve with additional custard

Variation- do not bake batter with jam in center. Just make ordinary donut cupcake. Plunge a hole in top of cupcake, spoon in jam and custard over.

Variation- plunge hole and spoon in just custard or just jam.
POSTED ON
09 Apr 2017
WOULD YOU LIKE TO ?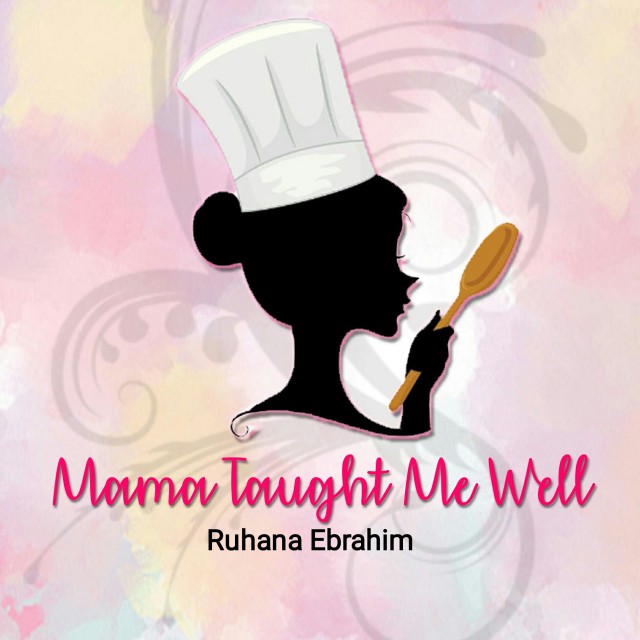 Ruhana Ebrahim
Grand Master
Interior Decorator.
Foodie!
Food styling.
Fusion Cooking.
Recreational baker.
Food Author of "Oh My Cupcakes!"
Mum and wife.
(Another 2 books on the way Insha Allah!)
---

South Africa
Joined 6 years ago
---
@mama_taught_me_well
COMMENTS
You May Also Like
Suggest Recipes