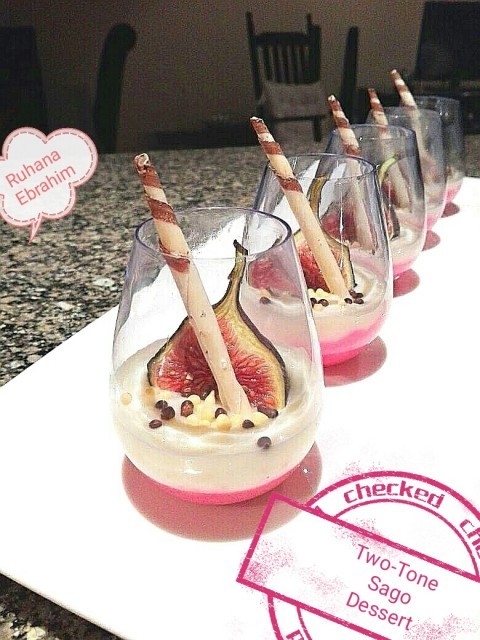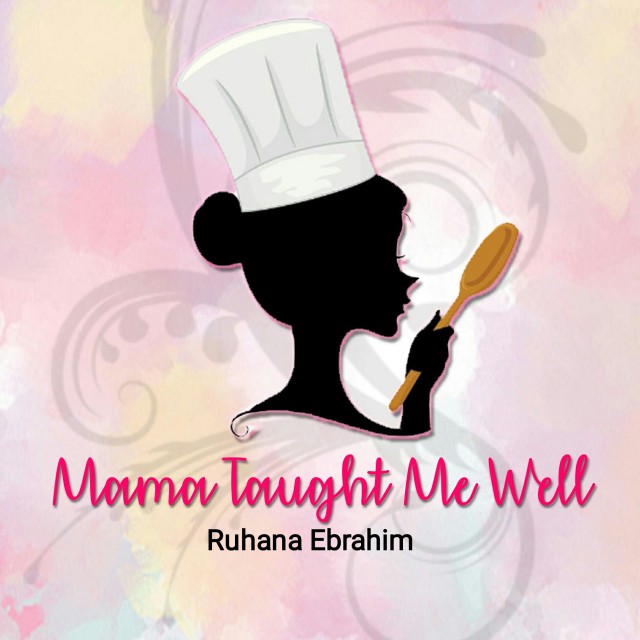 Ruhana Ebrahim
Grand Master
Interior Decorator.
Foodie!
Food styling.
Fusion Cooking.
Recreational baker.
Food Author of "Oh My Cupcakes!"
Mum and wife.
(Another 2 books on the way Insha Allah!)
---

South Africa
Joined 6 years ago
---
@mama_taught_me_well
RECIPE
2 Tone Sago Dessert
with Caramelized Figs and choc garnish.

Rec cred: ruhana ebrahim
Pic cred: @mama_taught_me_well

Ingredients:
1 punnet Checkers fresh figs
10 teaspoon ordinary sugar
Gas Blow Torch
3 tablespoon pink sago
3 tablespoon white sago
500ml full cream milk
1 small tin Nestle dessert cream
½ - 1 tin Condensed milk
½ teaspoon vanilla essence

Method:
Soak sago in separate bowls of water. Water should just cover sago.
Heat milk with vanilla.
Divide milk between pink and white sago, and simmer on low stirring often till slightly thickened and sago is glassy.
Remove from heat and add in cream and condensed milk to taste.
Allow to chill and thicken in fridge.

Cut figs in half. Pour over 1 teaspoon sugar on each half.
Blow torch on a foil lined tray, until caramelized.

Spoon pink sago into dessert cups.
Then gently spoon on white sago.
Place on caramelized figs and garnish with mini chocolate balls etc.
Serve immediately.
POSTED ON
04 Jul 2017
WOULD YOU LIKE TO ?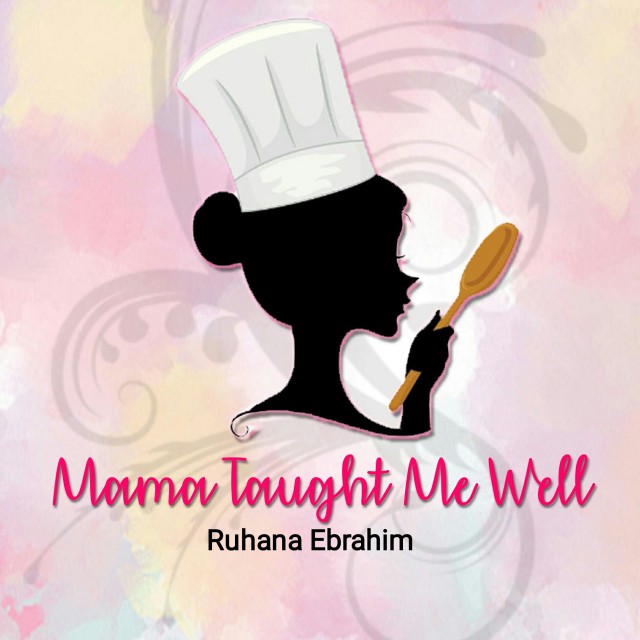 Ruhana Ebrahim
Grand Master
Interior Decorator.
Foodie!
Food styling.
Fusion Cooking.
Recreational baker.
Food Author of "Oh My Cupcakes!"
Mum and wife.
(Another 2 books on the way Insha Allah!)
---

South Africa
Joined 6 years ago
---
@mama_taught_me_well
COMMENTS
You May Also Like
Suggest Recipes