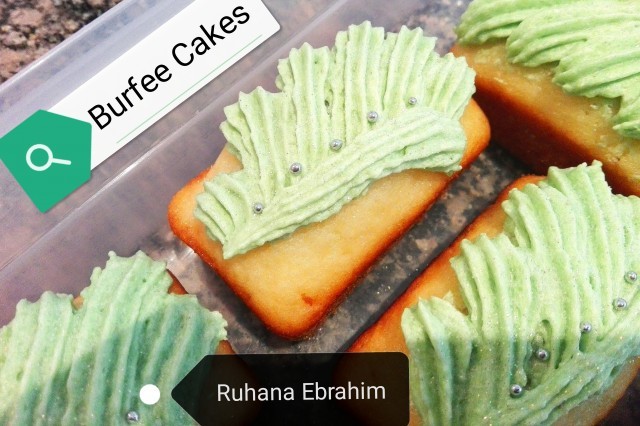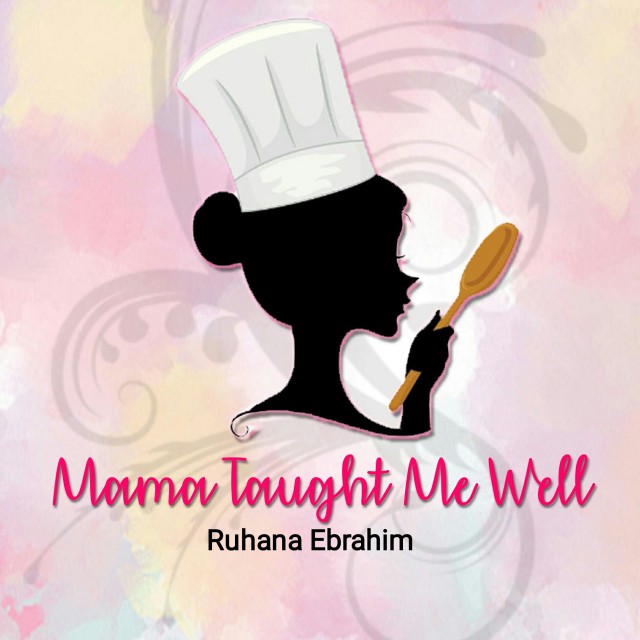 Ruhana Ebrahim
Grand Master
Interior Decorator.
Foodie!
Food styling.
Fusion Cooking.
Recreational baker.
Food Author of "Oh My Cupcakes!"
Mum and wife.
(Another 2 books on the way Insha Allah!)
---

South Africa
Joined 6 years ago
---
@mama_taught_me_well
RECIPE
Burfee Cakes

Rec cred: ruhana ebrahim
Pic cred: @mama_taught_me_well

Note: have burfee ready before baking cakes.

Ingredients:
2 cups water
200ml oil
4 extra large eggs
1kg vanilla golden cloud mix

Frosting-
250g stork to bake (room temp.)
3 cups icing sugar
1 tablespoon vanilla essence
Splash milk

Burfee-
500g klim,
1 small tin nestle cream,
3 tablespoon ground almonds,
1 teaspoon Elachi (cardomom) powder,
1 tablespoon desiccated coconut.

Syrup:
¾ cup water,
2 level cups castor sugar,
2 oz butter,
Rose essence.

METHOD
Burfee-
1. Mix together klim, coconut, almond powder, Elachi (cardomom) powder and nestle cream and leave aside.
2. In a coffee grinder, grind the mixture, little at a time, until fine like powder.
3. In a deep saucepan make syrup, stirring the entire time. The syrup will be done when you are able to make a 'web' between your forefinger and thumb.
4. Add into syrup 2 tablespoon butter, rose essence to taste & a pinch of Elachi (cardomom) powder.
5. Pour a little at a time syrup into dry mixture and mix, until binded. Do not pour all of syrup in, it may not be needed and will make burfee too wet.
6. Pour into a greased pyrex dish (that has a lid that seals) and cool.
7. When cooled, cover with lid. Leave in fridge overnight to set.

Cakes-
1. Preheat oven to 180degC.
2. Grease mini loaf pans.
3. Mix all ingredients for batter.
4. Spoon into holes till ¾ full.
5. Bake for 15min till golden and when skewered, skewer comes out clean.
6. Leave cakes aside to cool.

Frosting-
1. Beat stork to bake, sugar, milk and essence till light and fluffy.
2. Add burfee to frosting and beat in.
3. May add green colouring and pistachio essence if you'd like.
4. Spoon into piping bag and place in fridge to firm up a little.
5. Working fast, pipe burfee frosting onto cakes. Heat from your hands might soften frosting as you pipe, place bag in fridge for few minutes to firm up and continue to pipe.
6. If it is hot, store cakes in airtight container in fridge.
7. Store remainder frosting in airtight container in freezer.
8. Decorate with edible glitter, pistachios or badaam.
POSTED ON
13 Jul 2017
WOULD YOU LIKE TO ?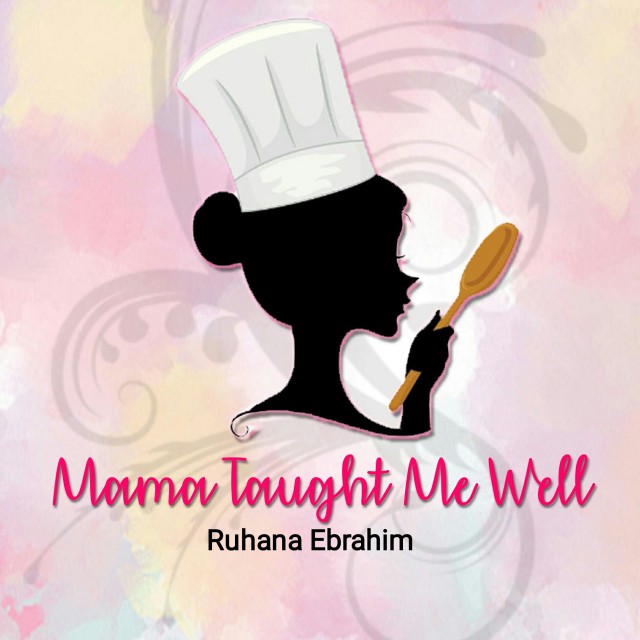 Ruhana Ebrahim
Grand Master
Interior Decorator.
Foodie!
Food styling.
Fusion Cooking.
Recreational baker.
Food Author of "Oh My Cupcakes!"
Mum and wife.
(Another 2 books on the way Insha Allah!)
---

South Africa
Joined 6 years ago
---
@mama_taught_me_well
COMMENTS
You May Also Like
Suggest Recipes