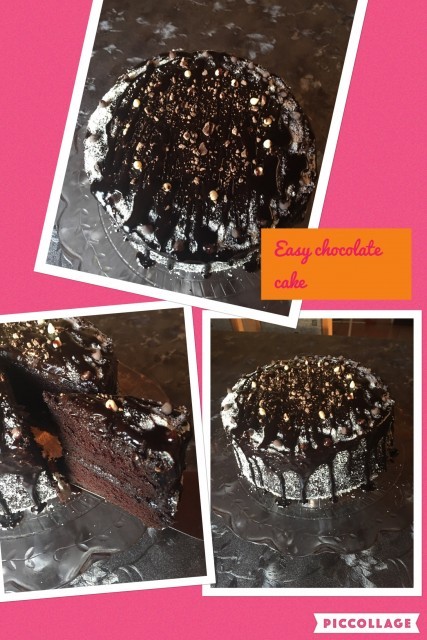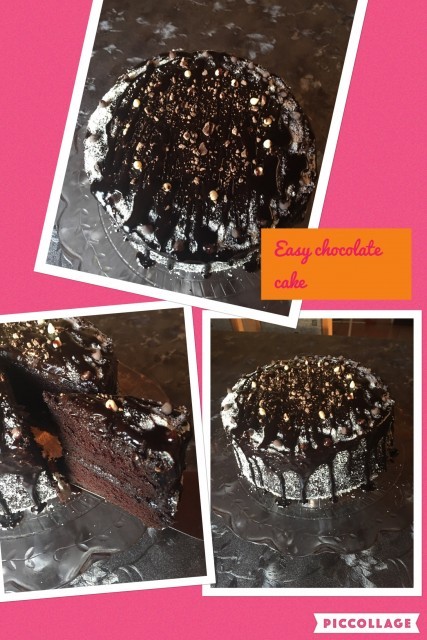 8
favs
0
coms
3.1K
views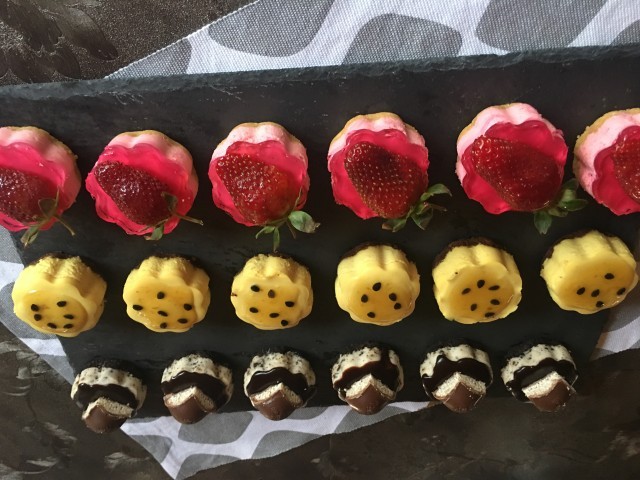 Mubina
MASTER CHEF
316
1.4M
435

Three lovely kids 👶🏻👲🏻👩🏻wonderful husband 💑 foodie n kitchen obsessed 🌺Instagram- @mubina_18 ...
RECIPE
Chocolate cake
Easy chocolate cake
Inspired By BBC
Preparation time
less than 30 minutes

Cooking time
30 minutes to 1 hour
Serves
Makes 1 cake
Pic :- @mubina_18

Vegetarian
Perfect for birthdays, this is a great recipe for an easy, foolproof chocolate cake. It's moist and fudgy and will keep well for 4-5 days.

Ingredients
For the cake
225g/8oz plain flour
350g/12½oz caster sugar
85g/3oz cocoa powder
1½ teaspoon baking powder
1½ teaspoon bicarbonate of soda
2 free-range eggs
250ml/9fl oz milk
125ml/4½fl oz vegetable oil
2 teaspoon vanilla extract
250ml/9fl oz boiling water

Method
Preheat the oven to 180C/350F/Gas 4. Grease and line two 20cm/8in sandwich tins.
For the cake, place all of the cake ingredients, except the boiling water, into a large mixing bowl. Using a wooden spoon, or electric whisk, beat the mixture until smooth and well combined.
Add the boiling water to the mixture, a little at a time, until smooth. (The cake mixture will now be very liquid.)
Divide the cake batter between the sandwich tins and bake in the oven for 25-35 minutes, or until the top is firm to the touch and a skewer inserted into the centre of the cake comes out clean.
Remove the cakes from the oven and allow to cool completely, still in their tins, before icing.
For the chocolate icing, heat the chocolate and cream in a saucepan over a low heat until the chocolate melts. Remove the pan from the heat and whisk the mixture until smooth, glossy and thickened. Set aside to cool for 1-2 hours, or until thick enough to spread over the cake.
To assemble the cake, run a round-bladed knife around the inside of the cake tins to loosen the cakes. Carefully remove the cakes from the tins.
✓ Chocolate fudge :-
Pic & rec :- @mubina_18
½ cup butter add in 1 cup sugar and mix well. Just starting to bubble then add ¾ cup sifted cocoa powder and carefully whisk together and wait till bubbles come around the adge. After that add ¾ - 1 cup fresh cream. Cook for than at least 1 minutes until is going to thick mixture. Off the heat and sift in the glass bowl now add pinch of salt and 1 teaspoon vanilla essence mix and cool down in room temperature then keep in the fridge and stirring the mixture in every 2 minutes until it's going to be like frosting and thick.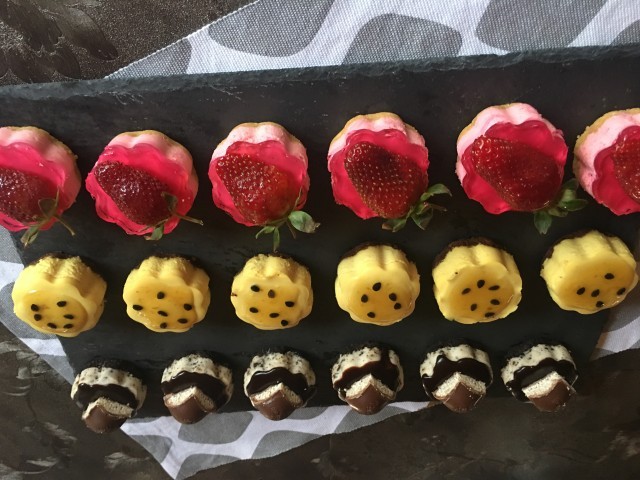 Mubina
MASTER CHEF
316
1.4M
435

Three lovely kids 👶🏻👲🏻👩🏻wonderful husband 💑 foodie n kitchen obsessed 🌺Instagram- @mubina_18 ...
Comments
Ordered By Newest
---
---
Suggest Recipes
You May Like
Easy Chocolate Cake is part of the
Cakes
recipes category