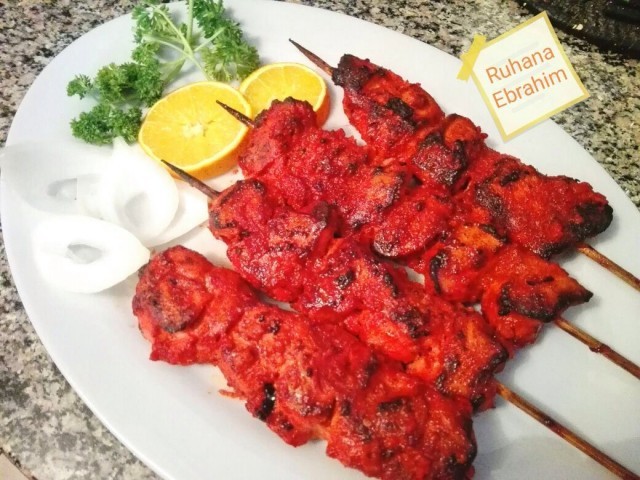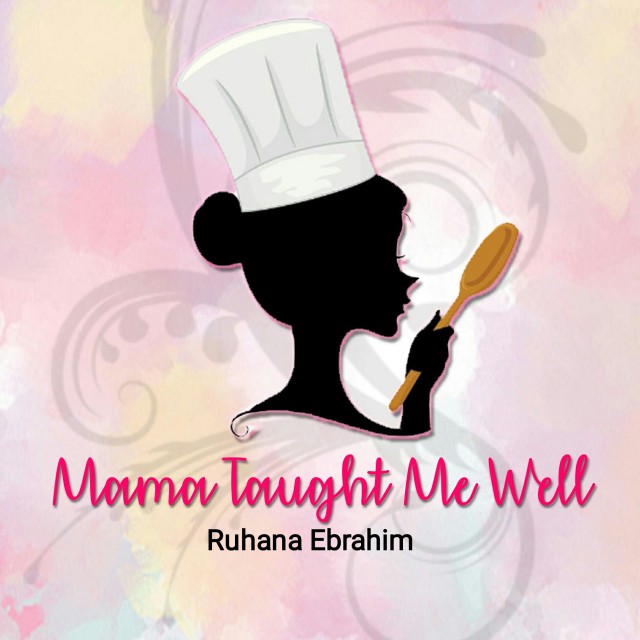 Ruhana Ebrahim
Grand Master
Interior Decorator.
Foodie!
Food styling.
Fusion Cooking.
Recreational baker.
Food Author of "Oh My Cupcakes!"
Mum and wife.
(Another 2 books on the way Insha Allah!)
---

South Africa
Joined 6 years ago
---
@mama_taught_me_well
RECIPE
Bihari Chicken Boti
Pic cred: Ruhana EbrahimRec cred: @mama_taught_me_well
Ingredients:•1kg chicken fillet or deboned thigh (cut into large cubes)•2 tablespoon lemon juice•1 teaspoon ground ginger paste•1 tablespoon ground garlic paste•1 teaspoon chilli powder•1 teaspoon salt•¼ teaspoon turmeric powder•1 ½ teaspoon dhana jeeroo powder•¼ teaspoon white pepper powder•½ cup plain double thick yoghurt•¼ cup grated raw papaya•1 tablespoon chana flour•½ teaspoon garam masala•1 tablespoon tandoori masala•1 teaspoon chaat masala•Pinch saffron threads (crushed)•1 large onion (half finely grated, half finely sliced in rings)•2 tablespoon oil•⅓ teaspoon red food coloring
Method:1. Add ALL ingredients except chicken cubes and half sliced onion into a bowl and mix well. 2. Then add the chicken cubes and mix to combine. 3. Cover and refrigerate for 2-3 hrs.4. When ready to grill, thread the cubes onto skewers. 5. Cook over charcoal braai (bbq) until cooked through and tender or under a hot oven grill. 6. Make sure to turn the skewers often to get the chicken done on all sides. 7. Brush them with some oil occasionally during grilling. It should take about 5-6 minutes per side for them to be done.8. Serve with salad, fries and roghni naan/roti/rice.
Note: May leave out papaya and chaat masala if you wish.
POSTED ON
04 Sep 2017
WOULD YOU LIKE TO ?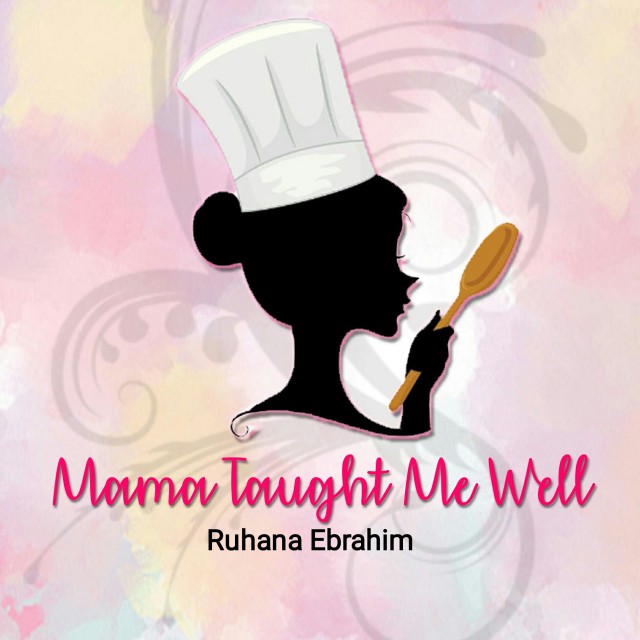 Ruhana Ebrahim
Grand Master
Interior Decorator.
Foodie!
Food styling.
Fusion Cooking.
Recreational baker.
Food Author of "Oh My Cupcakes!"
Mum and wife.
(Another 2 books on the way Insha Allah!)
---

South Africa
Joined 6 years ago
---
@mama_taught_me_well
COMMENTS
You May Also Like
Suggest Recipes