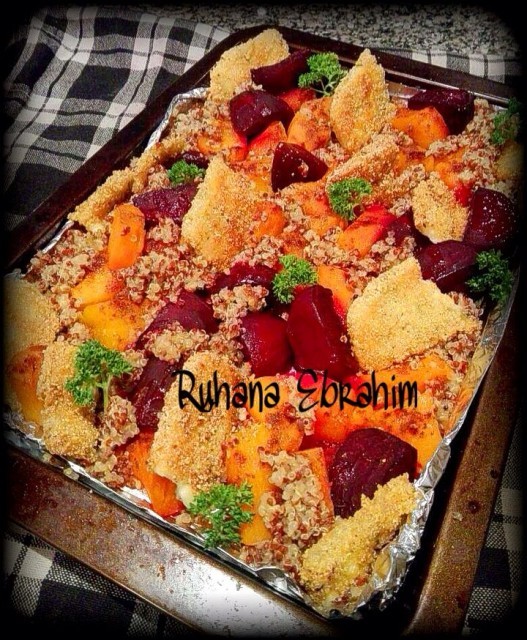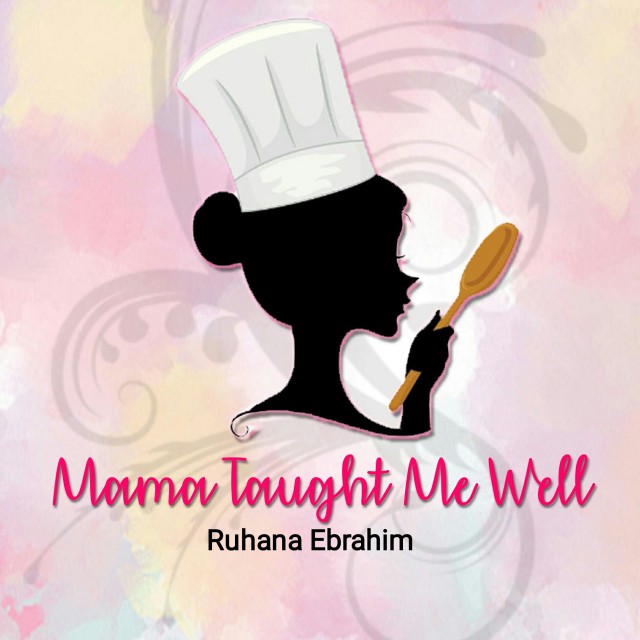 Ruhana Ebrahim
Grand Master
Interior Decorator.
Foodie!
Food styling.
Fusion Cooking.
Recreational baker.
Food Author of "Oh My Cupcakes!"
Mum and wife.
(Another 2 books on the way Insha Allah!)
---

South Africa
Joined 6 years ago
---
@mama_taught_me_well
RECIPE
Roasted Beetroot Butternut Crispy Halloumi Quinoa Salad

Rec cred: Ruhana Ebrahim
Pic cred: @mama_taught_me_well

Ingredients:
½ cup Woolworths red & white quinoa blend
1 cup water
Salt and pepper (to taste)
½ teaspoon Chilli powder
½ teaspoon Cumin powder
Butter (as needed)
1 teaspoon Robertson's veggie spice
6 medium sized beetroot
200-400g butternut cubed
1 packet Woolworths mint & lemon Halloumi cheese
1 Egg (beaten)
Cornflake crumbs
Oil
Fresh baby mint leaves

Method:
1. Peel and boil beetroot till when skewered is tender. Cut into quarters.
2. Place foil on an oven tray, place on beetroot and butternut and season with a dash of dry spices and a good drizzle of oil.
3. Roast in moderate oven till butternut is cooked through. I like to charr veg, but did not this time.
4. Cut halloumi into even slices, dip in beaten egg and crumbs and shallow fry on high heat till golden. Remove with a spatula as soon as golden and crisps up.
5. Place quinoa in a saucepan to simmer for 15-20min on med-low heat. When done, fluff with a fork, add a teaspoon butter, salt, pepper and veggie spice to taste.
6. Add halloumi and quinoa to roasted veg and garnish with little more salt and fresh mint leaves.
INFO & TIPS
I didn't have fresh mint leaves for the image
POSTED ON
04 Sep 2017
WOULD YOU LIKE TO ?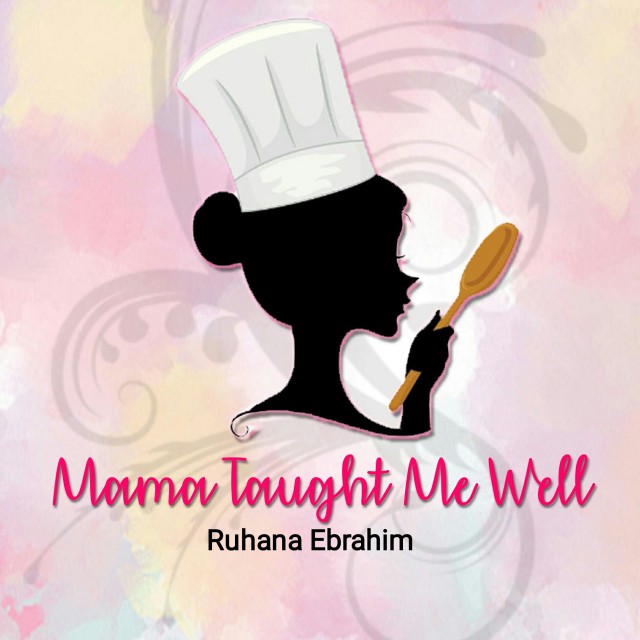 Ruhana Ebrahim
Grand Master
Interior Decorator.
Foodie!
Food styling.
Fusion Cooking.
Recreational baker.
Food Author of "Oh My Cupcakes!"
Mum and wife.
(Another 2 books on the way Insha Allah!)
---

South Africa
Joined 6 years ago
---
@mama_taught_me_well
COMMENTS
You May Also Like
Suggest Recipes