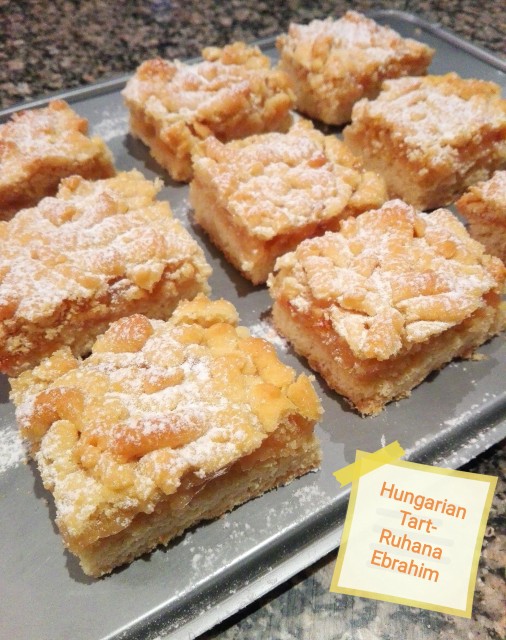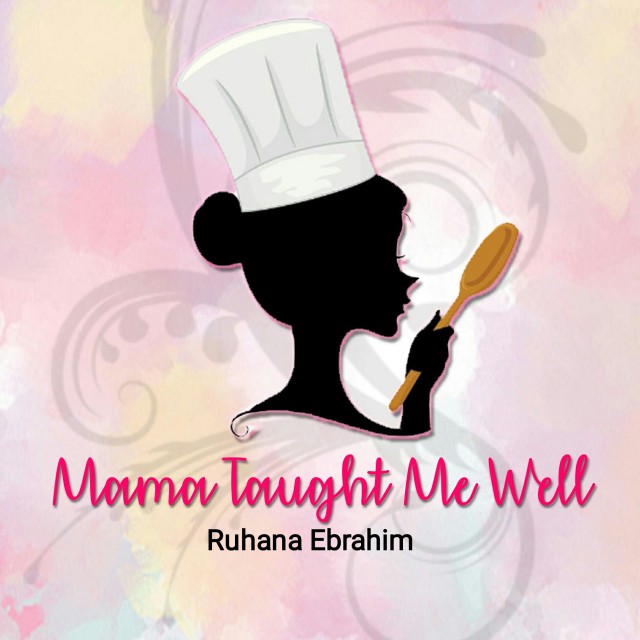 Ruhana Ebrahim
GRAND MASTER
Interior Decorator.
Foodie!
Food styling.
Fusion Cooking.
Recreational baker.
Food Author of "Oh My Cupcakes!"
Mum and wife.
(Another 2 books on the way Insha Allah!)
---

South Africa
Joined 5 years ago
---
@mama_taught_me_well
RECIPE
Hungarian Tarts
Pic Cred: Ruhana EbrahimRec cred: @mama_taught_me_well
Ingredients:250g Stork to Bake½ cup icing sugar1 tablespoon vanilla essence2 extra large eggPinch salt4 teaspoon baking powder½ cup maizena (corn flour)3 ½ cups flour2/3 small tin apricot jamIcing sugar
Method:1. Cream butter and sugar.2. Add vanilla and beat in.3. Add eggs and beat in.4. Add salt, baking powder and maizena (corn flour) and beat in.5. Sift flour and add as needed, binding dough by hand.6. Grease a cookie tray. 7. Preheat oven to 180°C.8. Evenly press 2/3 of dough into tray and poke all over with a fork.9. Beat jam till smooth. 10. Spoon evenly onto dough. 11. With remainder ⅓ dough, grate dough all over.12. Bake for 30min or until golden brown ontop.13. Whilst warm cut into squares.14. Allow to cool a little, then lift from tray and cool further.15. Dust with icing sugar and store in airtight container.
Note: jam of choice can be used.
POSTED ON
06 Dec 2017
WOULD YOU LIKE TO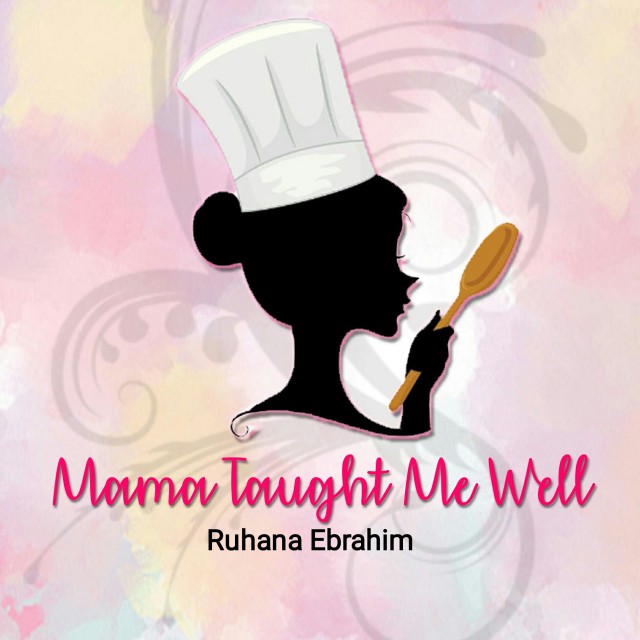 Ruhana Ebrahim
GRAND MASTER
Interior Decorator.
Foodie!
Food styling.
Fusion Cooking.
Recreational baker.
Food Author of "Oh My Cupcakes!"
Mum and wife.
(Another 2 books on the way Insha Allah!)
---

South Africa
Joined 5 years ago
---
@mama_taught_me_well
COMMENTS
You May Also Like
Suggest Recipes