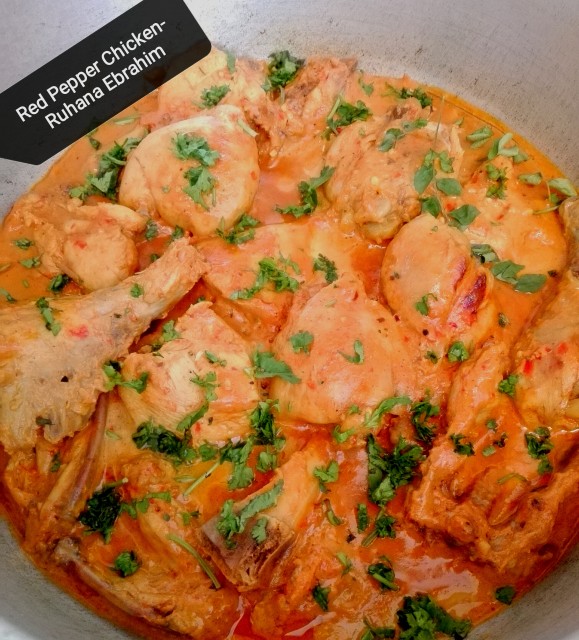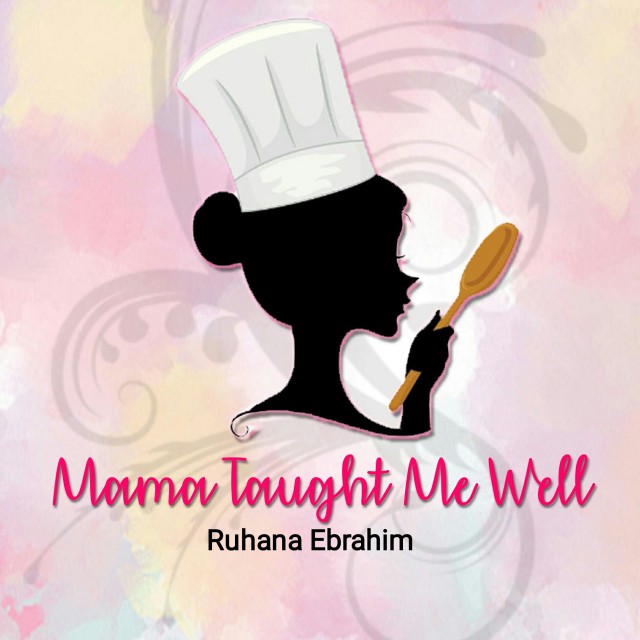 Ruhana Ebrahim
Grand Master
Interior Decorator.
Foodie!
Food styling.
Fusion Cooking.
Recreational baker.
Food Author of "Oh My Cupcakes!"
Mum and wife.
(Another 2 books on the way Insha Allah!)
---

South Africa
Joined 6 years ago
---
@mama_taught_me_well
RECIPE
RED PEPPER SAUCE CHICKEN
Rec cred: Ruhana EbrahimPic cred: @mama_taught_me_well
Ingredients:1 chicken (cut into pieces)½ tablespoon Red ginger garlic masala1 teaspoon salt2 tablespoon lemon juice 1 tablespoon crushed garlic1 teaspoon crushed black pepper 1 teaspoon dhana jeeroo powder1 teaspoon rough red chillies 2 tablespoon ghee (Clarified butter)
Sauce-1 ½ Red peppers 1 tub Lancewood sour cream 40g sachet tomato paste Few saffron strandsFew drops saffron essence
Garnish-Coriander½ red pepper julienned (stir fried)
Method:1. Heat ghee (Clarified butter) in a pot on medium heat.2. Add chicken and above. Cook chicken till just done.3. Liquidize sauce ingredients.4. Add sauce and simmer for 5min.5. Saute remainder pepper. Garnish chicken and serve.
I served with roti and sour cream potatoes.
INFO & TIPS
Note: didn't garnish with julienned red pepper because sour cream potatoes had julienned stir fried pepper garnish
POSTED ON
12 Dec 2017
WOULD YOU LIKE TO ?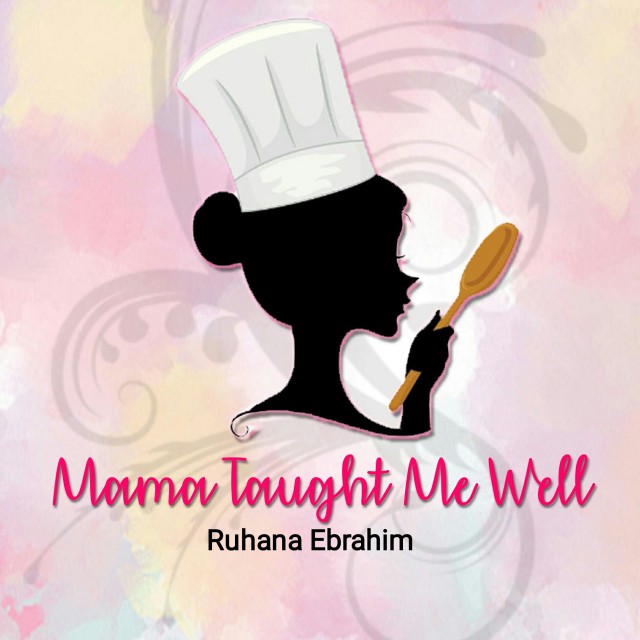 Ruhana Ebrahim
Grand Master
Interior Decorator.
Foodie!
Food styling.
Fusion Cooking.
Recreational baker.
Food Author of "Oh My Cupcakes!"
Mum and wife.
(Another 2 books on the way Insha Allah!)
---

South Africa
Joined 6 years ago
---
@mama_taught_me_well
COMMENTS
You May Also Like
Suggest Recipes