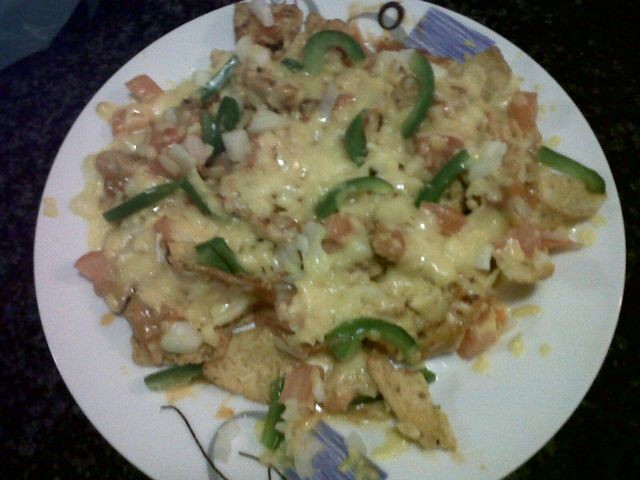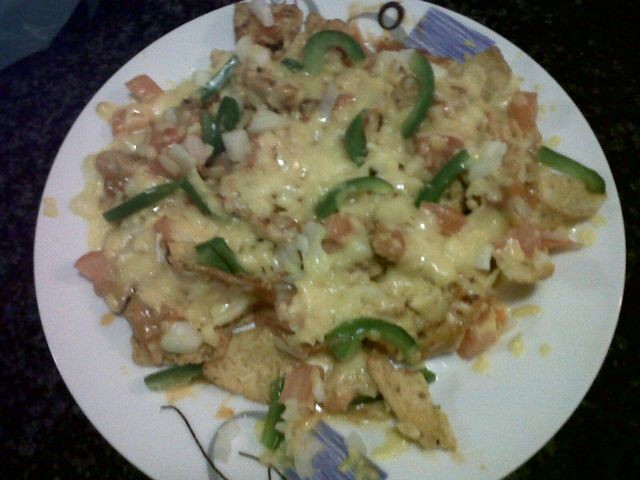 INGREDIENTS
large packet bbq Big Korn Bitescheese tomatooniongreen pepper
3 pcs chicken fillet1 teaspoon garlic½ teaspoon chilli powder½ teaspoon salt
Sauce1 tablespoon steers peri peri1 tablespoon steers bbq1 tablespoon mayo1 tablespoon sweet chilli1 tablespoon tomato sauce1 teaspoon mustard2 tablespoon fresh cream
METHOD
cut fillets in to strips.marinate with garlic,chilli powder and salt.cook for twenty minutues,
add in sauces to chicken , and simmer for a minutues.set aside in dish.
layer crisp at bottom , cube tomatoes,onions,peppers and sprinkle over the crisp.then layer chicken strips on top of that.
make sure its saucy and then layer more crisp. ,grate cheese over and bake for 5 minutues.
INFO & TIPS
Sour cream optional
Comments ordered by Newest
---