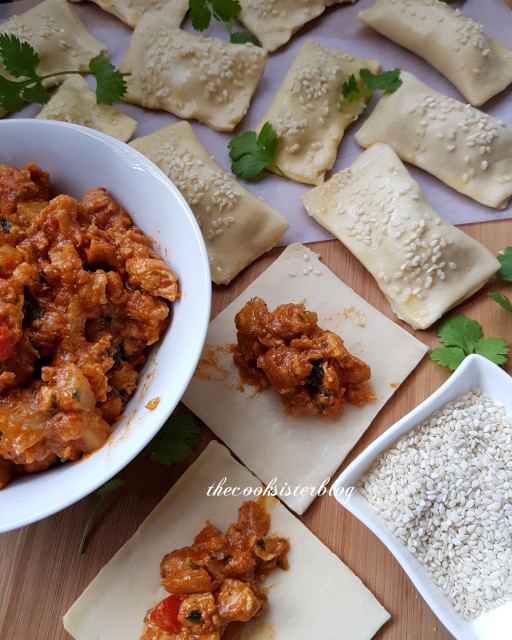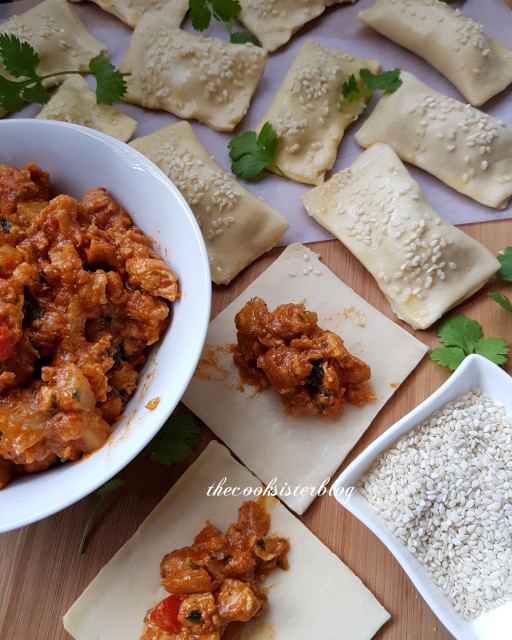 58
favs
1
coms
11.7K
views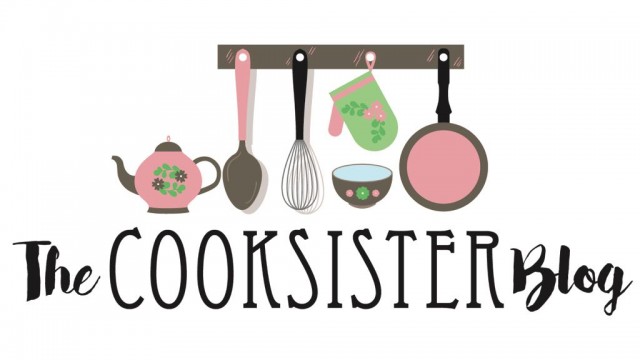 Thecooksisterblog
KITCHEN FUNDI
99
507K
267

Blogger • Food stylist and photography...
INGREDIENTS
Recipe credits : Nasreen Patel
Ingredients :
2 kg chicken fillet (cubed)
2 large potatoes (cubed)
1 green pepper (cubed)
Few pepperdews (chopped)
2 teaspoon ginger and garlic
1 teaspoon garlic
2 tablespoon red chillie garlic paste
1 ½ teaspoon salt
1 teaspoon crushed red chillies
1 teaspoon lemon pepper
3 teaspoon callistos peri spice
3 tablespoon lemon juice
2 teaspoon mustard powder
2 teaspoon Jeeru (Cumin)
1 teaspoon crush red chillies
1 teaspoon kashmiri chillie powder
1 curry spoon ghee (Clarified butter)
2 onions
2 tomatoes
½ cup tomato puree
2 tablespoon maziena
¼ cup milk
½ cup coriander (chopped)
METHOD
Method :

Liquidize onions, tomatoes and keep aside. In a flat pot add in ghee (Clarified butter), all the spices and braise for 3 - 4 minutes. Add chicken and braise for 5 minutes. Now add in potatoes, peppers, onion and tomato mix to the chicken. Add in tomatoe puree and cook till all moisture has evaporated and potatoes are tender. Mix together maziena in the milk and add to the chicken to thicken the gravy. Once cool add in chopped coriander and pepperdews.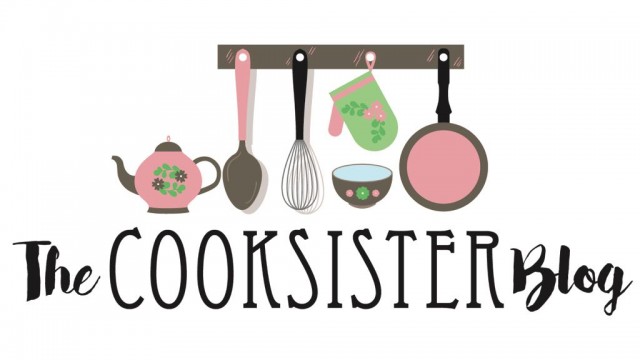 Thecooksisterblog
KITCHEN FUNDI
99
507K
267

Blogger • Food stylist and photography...
Comments
Ordered By Newest
---
---
Suggest Recipes
You May Like