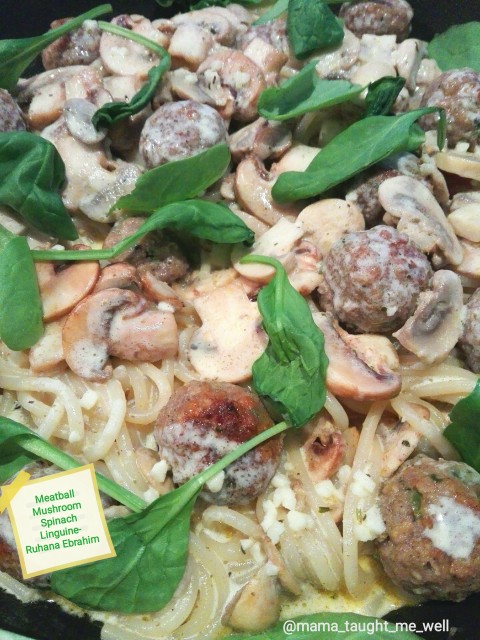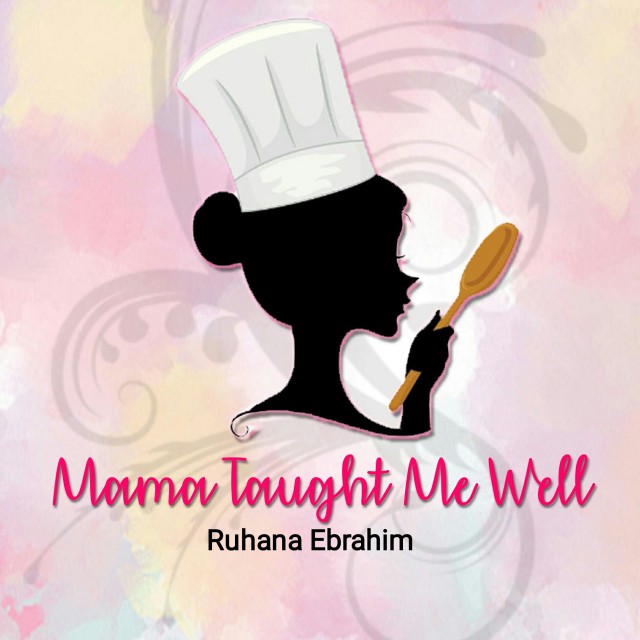 Ruhana Ebrahim
Grand Master
Interior Decorator.
Foodie!
Food styling.
Fusion Cooking.
Recreational baker.
Food Author of "Oh My Cupcakes!"
Mum and wife.
(Another 2 books on the way Insha Allah!)
---

South Africa
Joined 6 years ago
---
@mama_taught_me_well
RECIPE
Meatballs Mushroom Spinach Creamy Linguine

Rec cred: Ruhana Ebrahim
Pic cred: @mama_taught_me_well

Ingredients:
150g linguine pasta
1 teaspoon rough salt 
2 tablespoon oil
2 dzn mini meatballs (kebabs)
½ packet chopped baby spinach
Cyprus parmesan cheese/ grated mozzarella cheese
Dried oregano

Mushrooms-
1 punnet button Mushrooms (sliced)
1 teaspoon garlic paste
1 tablespoon butter
1⁄2 teaspoon salt
1⁄2 teaspoon white pepper
Pinch chilli powder
Pinch dhana jeeroo powder
Pinch dried mixed herbs

Sauce-
2 tablespoon butter
1 teaspoon garlic paste
1 tub Lancewood plain cream cheese
250ml fresh cream
Salt & crushed black pepper to taste

Method:
1. Melt the butter for sauce, add garlic, saute, add cream cheese, melt down, add fresh cream and remainder ingredients.
2. Bring to boil & remove from heat.
3. Boil linguine in water with salt & oil, till al-dente. Drain.
4. Saute mushrooms in above and then add to sauce.
5. In a pan, heat with drizzle oil and fry off meatballs till browned and cooked through.
6. Bring sauce to heat on low, add in linguine and swirl in. 
7. Place on cooked meatballs and chopped spinach. Swirl in.
8. Sprinkle cheese and oregano.
POSTED ON
08 May 2018
WOULD YOU LIKE TO ?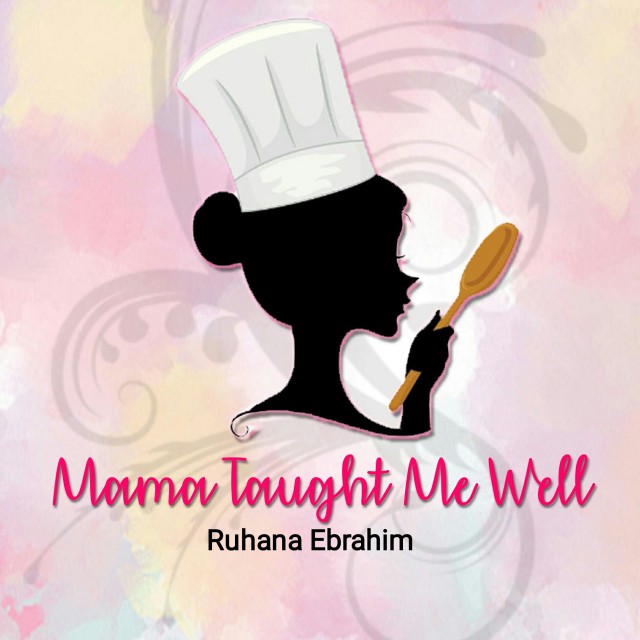 Ruhana Ebrahim
Grand Master
Interior Decorator.
Foodie!
Food styling.
Fusion Cooking.
Recreational baker.
Food Author of "Oh My Cupcakes!"
Mum and wife.
(Another 2 books on the way Insha Allah!)
---

South Africa
Joined 6 years ago
---
@mama_taught_me_well
COMMENTS
You May Also Like
Suggest Recipes