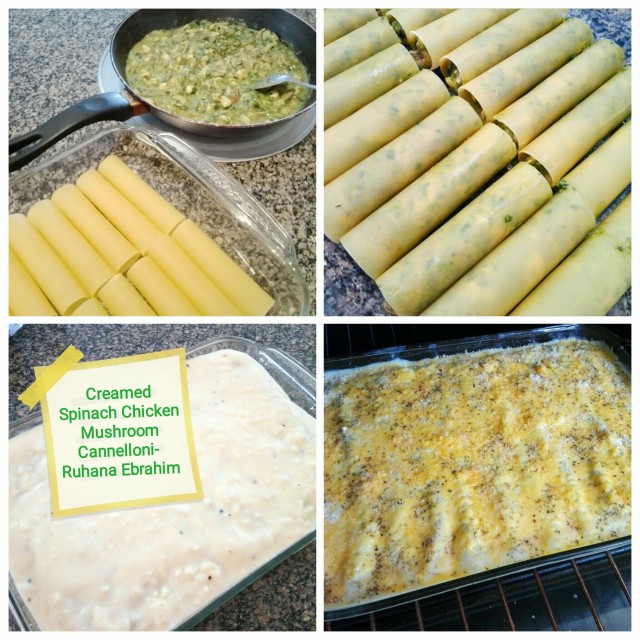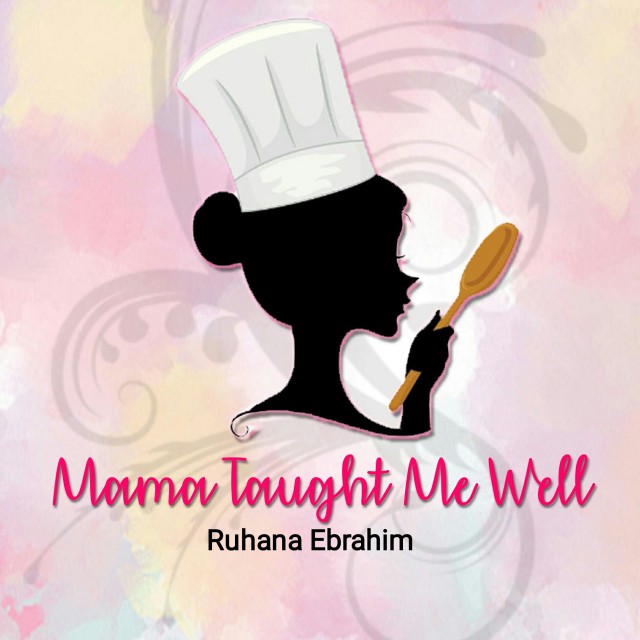 Ruhana Ebrahim
Grand Master
Interior Decorator.
Foodie!
Food styling.
Fusion Cooking.
Recreational baker.
Food Author of "Oh My Cupcakes!"
Mum and wife.
(Another 2 books on the way Insha Allah!)
---

South Africa
Joined 6 years ago
---
@mama_taught_me_well
RECIPE
Creamed Spinach Chicken Mushroom Cannelloni Pasta
Pic cred: Ruhana EbrahimRec cred: @mama_taught_me_well
Ingredients:1 box cannelloni pasta1 large packet Mc'Cains creamed spinachGrated gouda cheeseParmesan cheeseDried oregano
Mushrooms-250g button mushrooms1 tablespoon butter 1 tablespoon lemon juice1 teaspoon ground garlic½ teaspoon salt¼ teaspoon dhana jeeroo powder¼ teaspoon lemon pepper¼ teaspoon dried mixed herbs
Chicken-500g chicken fillet1 tablespoon ground garlic2 tablespoon oil1 teaspoon ground green chillies1 teaspoon salt½ teaspoon white pepper½ teaspoon dhana jeeroo powder
Sauce-3 cups milk60g butter¼ cup flourSalt and pepper (to taste)
Method:1. Finely cube fillet and cook in above till done.2. Finely dice mushrooms. Heat butter and saute in above till done.3. Cook spinach in microwave according to packet instructions.4. Mix spinach, mushrooms and chicken and leave aside to cool.5. In a saucepan melt butter for sauce. Add milk and heat through. Add flour and whisk till smooth. 6. Bring sauce to boil and thicken to pouring consistency. 7. Season sauce with salt and pepper.8. Grease an oven proof dish.9. Spoon filling into Cannelloni. 10. Lay Cannelloni next to each other. Do not overlap. 11. Pour sauce over, coating pasta all over.12. Cover with foil.13. Place in preheated oven at 200degC and bake for 35min.14. Remove foil. Sprinkle cheeses and oregano and bake for further 10min.15. Leave to rest for 15min before serving.
POSTED ON
04 Dec 2017
WOULD YOU LIKE TO ?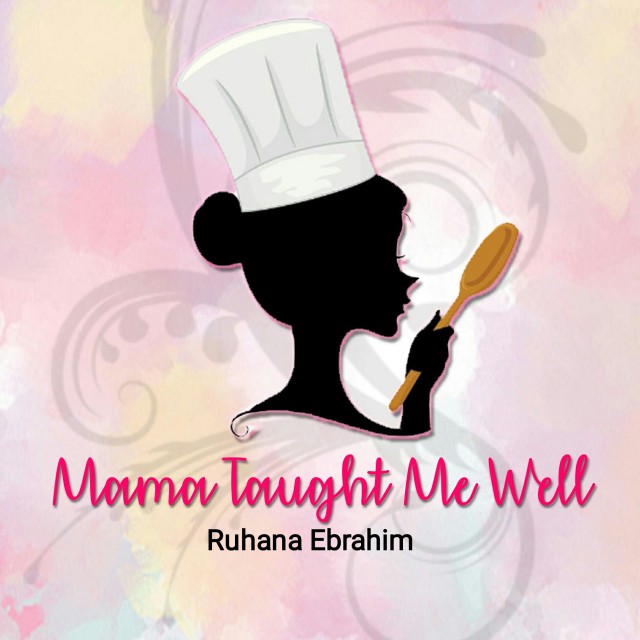 Ruhana Ebrahim
Grand Master
Interior Decorator.
Foodie!
Food styling.
Fusion Cooking.
Recreational baker.
Food Author of "Oh My Cupcakes!"
Mum and wife.
(Another 2 books on the way Insha Allah!)
---

South Africa
Joined 6 years ago
---
@mama_taught_me_well
COMMENTS
You May Also Like
Suggest Recipes