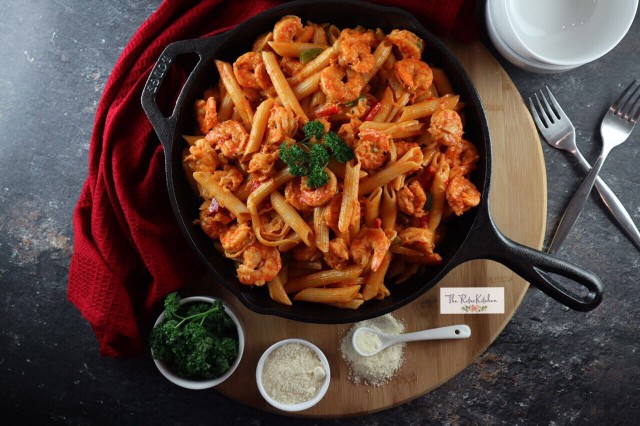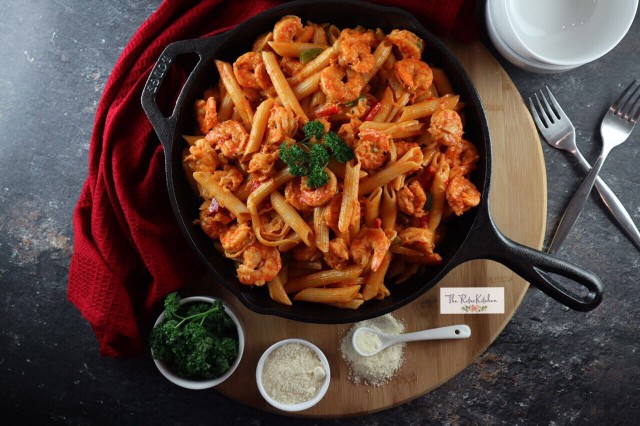 RECIPE
Recipe credit : unknown
Inspired by : @the_daily_dilemna
500g prawns (shelled and cleaned)
1 teaspoon chili garlic paste
1 teaspoon lemon pepper
1 teaspoon chili powder
1 teaspoon salt (slightly heap)
3 tablespoon lemon juice
3 tablespoon tomato purée
2 tablespoon mayonnaise
2 tablespoon butter
125ml fresh cream
Peppers (red and green)
Marinate prawns in all ingredients except butter and cream for one hour.
Boil pasta of your choice and keep aside.
Heat butter and cook prawns on high. When almost done but not dry add in peppers (cubed). Marinate should reduce but not dry out completely. Lastly add cream and throw in pasta. Transfer into a casserole dish. Grate fresh Parmesan cheese over. Serve immediately.
Comments ordered by Newest
---