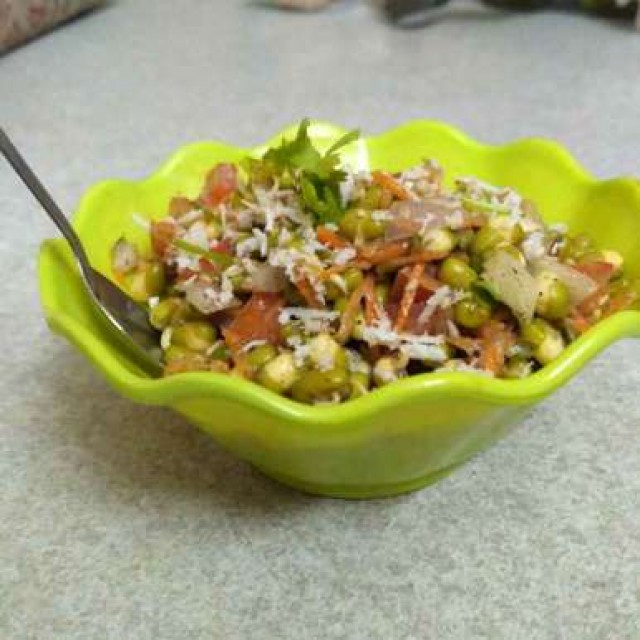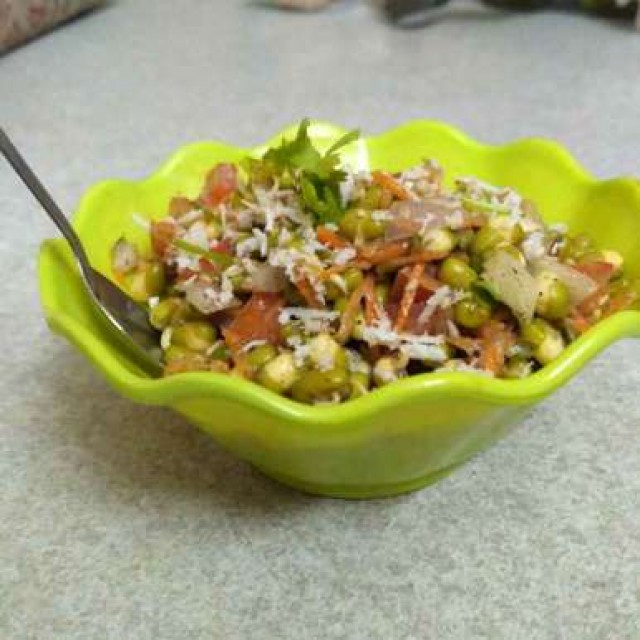 8
favs
0
coms
1.7K
views
INGREDIENTS
Sprouted moong - 2 cupsOnion (chopped into cubes) - ¼ cupTomato (chopped into cubes) - ¼ cupsCarrot (grated) - ¼ cupCucumber (grated) - 1/6Curd (thick) - 4 tablespoonMayonnaise - 2 tablespoonSalt - 1&½ teaspoonPepper powder - 2 teaspoonLemon juice - 2 teaspoonFinely chopped Coriander and mint leaves - a handfulCoconut (grated) - 1/6 cup
METHOD
Take the sprouted moong in a mixing bowlAdd in all the vegetables and give it a mix. Also add the grated coconut and chopped coriander and mint leaves.Then add the curd and mayonnaise and mix itAdd in the salt and pepper powder and mix it evenly.Add serve in a bowl after adding lemon juice and give it a nice mix.Garnish with some coriander leaves.
INFO & TIPS
To sprout the moong easily and quickly, use hot pack or hotbox to sprout.
Advertise Here
Want to see your advert here ? find out how to advertise with us.
Learn more.
Comments
Ordered By Newest
---
---
Suggest Recipes
You May Like