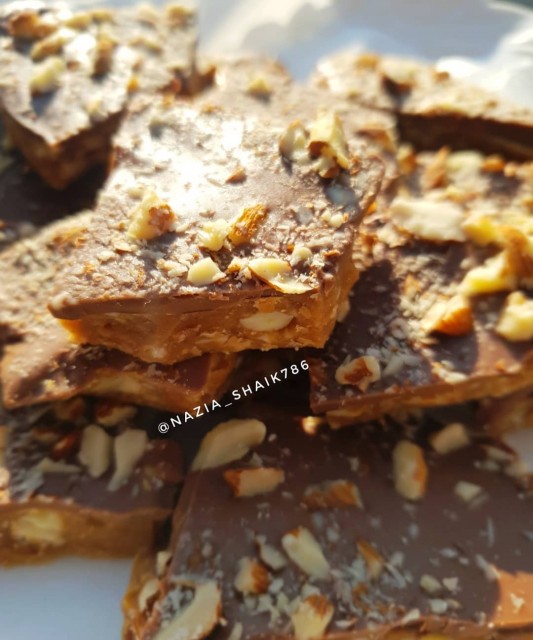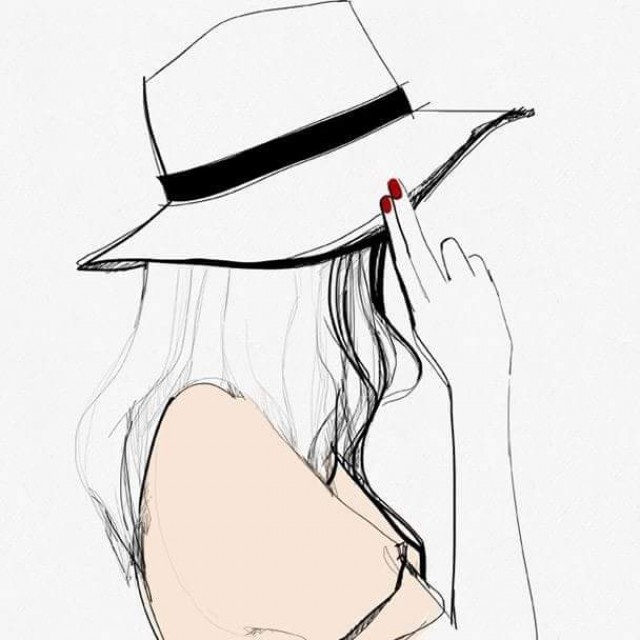 Nazia Shaik
Master Chef
---

South Africa
Joined 7 years ago
---
@Nazia_shaik786
INGREDIENTS
Almond rocca

Recipe below

Recipe credit : @fehmz
Pic by : @nazia_shaik786

This is how I made it:
500g butter
2 cups of chopped almonds or any other nuts you want to mix in
2 cups of sugar
½ cup of water
4 tablespoons liquid glucose
Chocolate for decorating.

You want to add the butter, sugar and water to a pan and let it boil until its pale and sunshine yellow, stir a few times with a wooden spoon. You want all the sugar to dissolve well.

After about 10 minutes, add the liquid glucose and you will notice that the mixture turns to a caramel colour almost immediately. Let it cook and keep stirring every now and again. You don't want it to burn but a slightly brown colour is ok. Trust your nose and eyes.
After about 5-10 minutes, you will see that the mixture gets a slightly darker colour. Add the chopped nuts and let them cook for a bit if you like, I only let it cook for about 3 minutes and switched off the stove.

Mix together well and pour into a pan that has a silpat sheet. Let it harden, drizzle over your chocolate, crack into shards once all is dry. If you want more uniform pieces, you want to indent the cut lines while it's hardening so that it breaks along those lines when it's totally hard.
METHOD
As above
POSTED ON
21 Jun 2018
WOULD YOU LIKE TO ?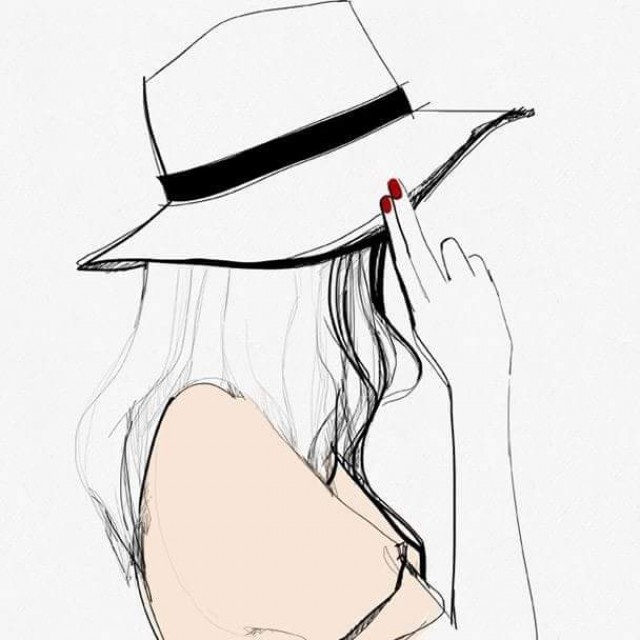 Nazia Shaik
Master Chef
---

South Africa
Joined 7 years ago
---
@Nazia_shaik786
COMMENTS
You May Also Like
Suggest Recipes