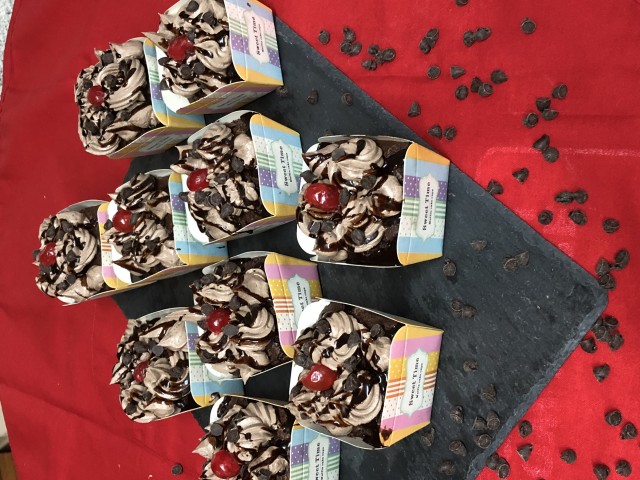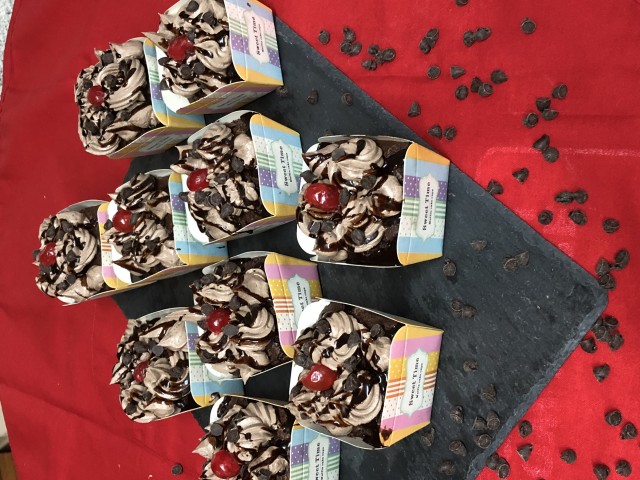 4
favs
0
coms
1.7K
views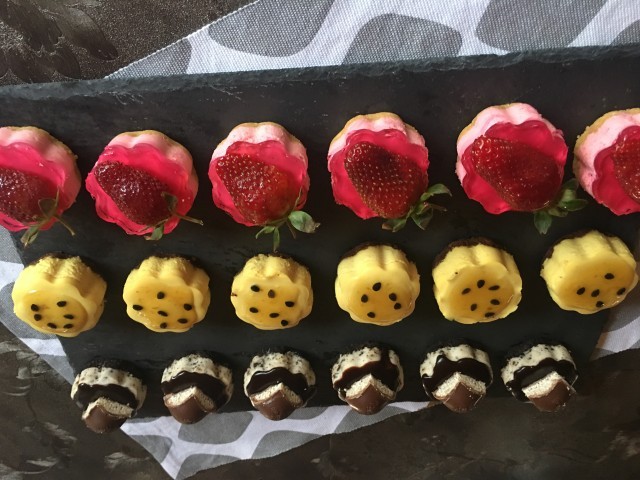 Mubina
MASTER CHEF
316
1.3M
388

Three lovely kids 👶🏻👲🏻👩🏻wonderful husband 💑 foodie n kitchen obsessed 🌺Instagram- @mubina_18 ...
Dark Chocolate Chips Cupcakes
By Mubina
- MASTER CHEF
RECIPE
Dark Chocolate chips CupcakesRecipe:- unknown Pic & made by :- @mubina_18
½ cup unsalted butter60 grm baking chocolate½ cup cocoa powder ¾ cup flour½ teaspoon baking soda¾ teaspoon baking powder¼ teaspoon salt2 large eggs½ cup sugar¼ cup brown sugar1 teaspoon vanilla ½ cup buttermilk
Dark Chocolate Frosting:- 2 and ¾ cups icing sugar2/3 cup-cocoa powder6 tablespoon unsalted butter6 tablespoon heavy cream(double cream)1 teaspoon vanilla chocolate chips for decorationFor the cupcakes: Preheat the oven to 180 degrees.Melt the butter and chocolate together in the microwave. Microwave in 30 second stirring between each time. Stir until smooth and set aside to slightly cool.In a bowl, add the cocoa powder, flour, baking soda, baking powder, and salt together until thoroughly combined. Set aside. In a large bowl, whisk the eggs, sugar, brown sugar, and vanilla together until smooth. Add the cooled butter/chocolate and whisk until smooth. Add the flour mixture, then add buttermilk. Stir until combined well. do not overmix. The batter will be very thick.Fill the cupcake. Sprinkle some chocolate chips on top and bake for 20-25 minutes or until a toothpick inserted in the center comes out clean. Allow to cool completely before frosting.For the frosting:-sift together the icing sugar and cocoa powder to assure there are no lumps. Set aside.beat the butter on medium speed until creamy - about 2 minutes. Gradually add the sifted sugar/cocoa powder with the heavy cream and vanilla. Beat on low speed. Once all added, beat on high speed until creamy and combined for at least 2 minutes. Add a pinch of salt if frosting is too sweet.Frost cooled cupcakes and top with chocolate chips as desired. Enjoy 😊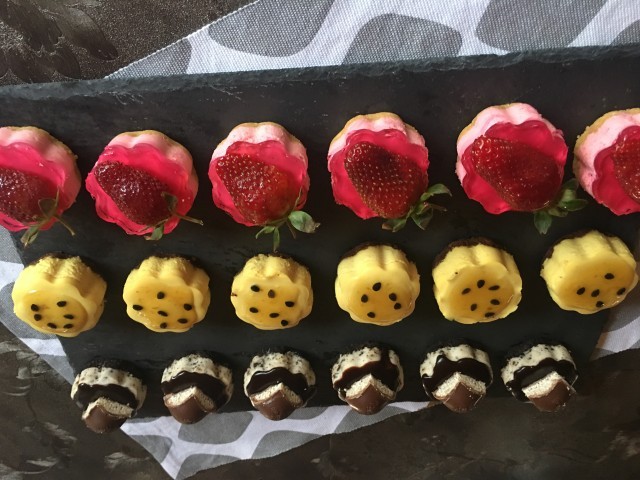 Mubina
MASTER CHEF
316
1.3M
388

Three lovely kids 👶🏻👲🏻👩🏻wonderful husband 💑 foodie n kitchen obsessed 🌺Instagram- @mubina_18 ...
Comments
Ordered By Newest
---
---
Suggest Recipes
You May Like
Dark Chocolate Chips Cupcakes is part of the
Cakes
recipes category