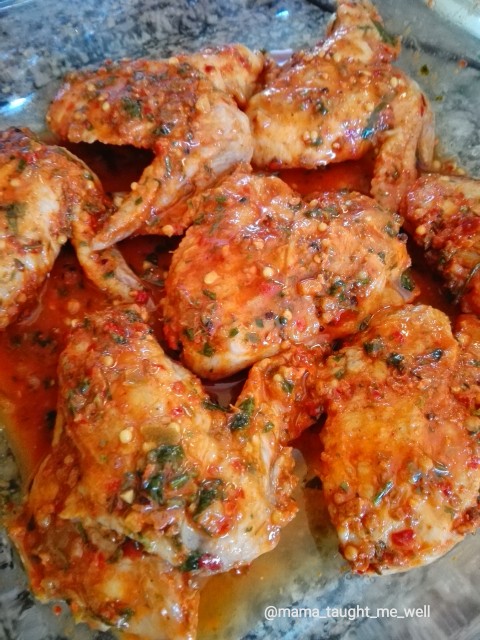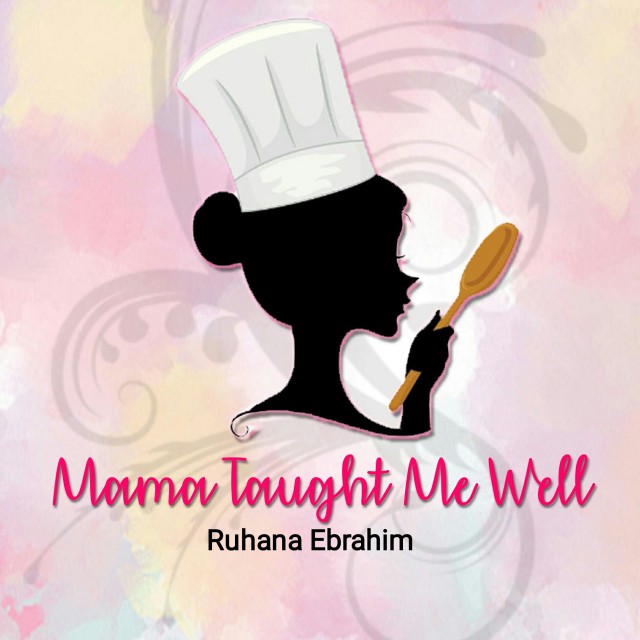 Ruhana Ebrahim
Grand Master
Interior Decorator.
Foodie!
Food styling.
Fusion Cooking.
Recreational baker.
Food Author of "Oh My Cupcakes!"
Mum and wife.
(Another 2 books on the way Insha Allah!)
---

South Africa
Joined 5 years ago
---
@mama_taught_me_well
RECIPE
Spicy Afghani Chicken
Pic cred: Ruhana EbrahimRec cred: @mama_taught_me_well
Ingredients:1kg chicken wings (with skin on) OR 1 chicken (cut in pieces)1 teaspoon salt1 teaspoon dhana jeeroo (coriander cumin) powder1 teaspoon paprika powder½ teaspoon turmeric powder¼ teaspoon cinnamon powder¼ teaspoon clove powder¼ teaspoon elachie (cardamom) powder1 teaspoon onion powder1 tablespoon crushed garlic1 lemon (juiced)2 tablespoon oil1 small green chilli1 small red chilliFinely chopped coriander
Method:1. Blend all ingredients together except coriander. 2. Mix coriander in when blended.3. Marinate chicken and leave in fridge overnight.4. Preheat oven to 180degC.5. Set chicken in an oven proof dish. 6. Cook chicken until done, 30- 45 minutes, turning over now and then to cook evenly through.7. May place oven on grill if you wish to charr off a little. 8. I served with fries and cheesy garlic loaf.
POSTED ON
25 Jul 2018
WOULD YOU LIKE TO ?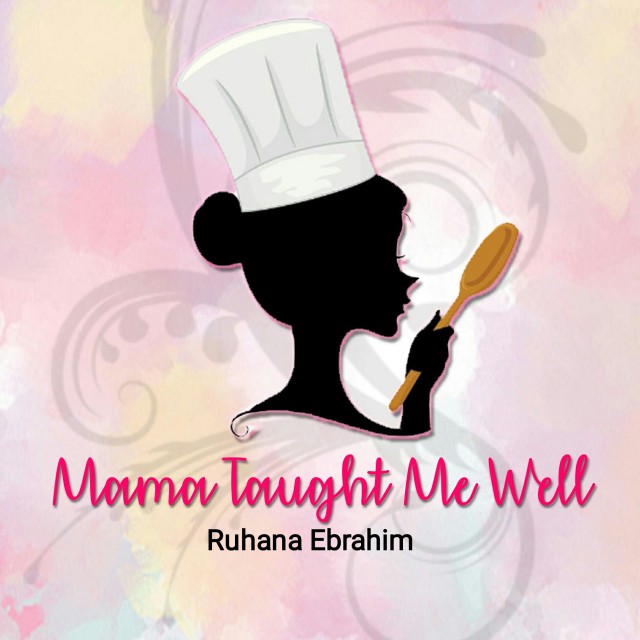 Ruhana Ebrahim
Grand Master
Interior Decorator.
Foodie!
Food styling.
Fusion Cooking.
Recreational baker.
Food Author of "Oh My Cupcakes!"
Mum and wife.
(Another 2 books on the way Insha Allah!)
---

South Africa
Joined 5 years ago
---
@mama_taught_me_well
COMMENTS
You May Also Like
Suggest Recipes