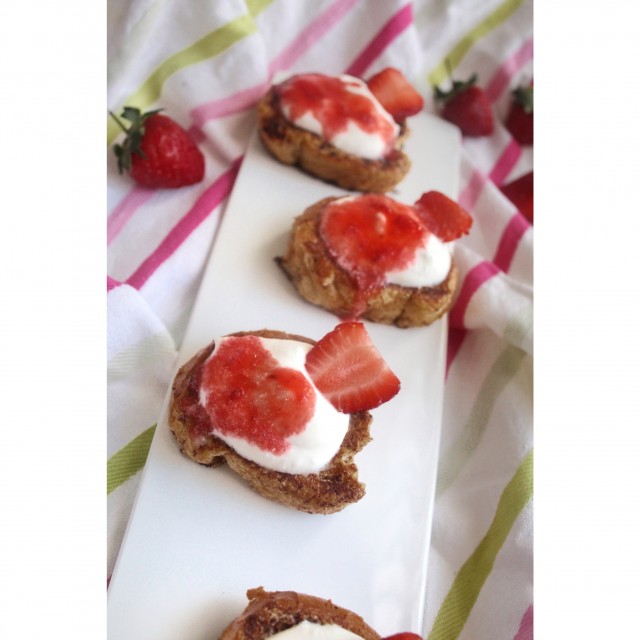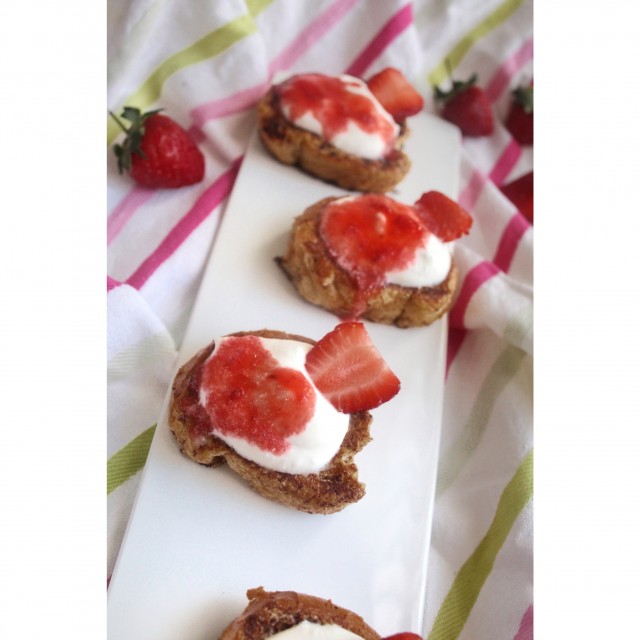 ---
We are a cooking couple who regularly find ourselves in the kitchen experimenting with unique dishes....
Joined 3 years ago
Mosmeen_diaries's profile
RECIPE
Strawberries and Cream Bruchetta Ingredients French toast 1 1⁄2 hotdog rolls sliced in thick slices 1 egg, beaten ½ teaspoon vanilla essence ½ teaspoon cinnamon powder1 1⁄2 tablespoons sugar  ¼ cup milk 
Butter for frying 
Whipped cream 
Strawberry Compote 
Method:For the French toast 1. Combine and mix the egg, vanilla, cinnamon and sugar in a dish. 2. Dip roll slices into the egg mixture and fry on a lightly greased nonstick pan on medium heat until browned on both sides. 
Assemble
3. Top the French toast  with whipped cream and drizzle (or drain 😉 ) with  strawberry compote.
Comments ordered by Newest
---