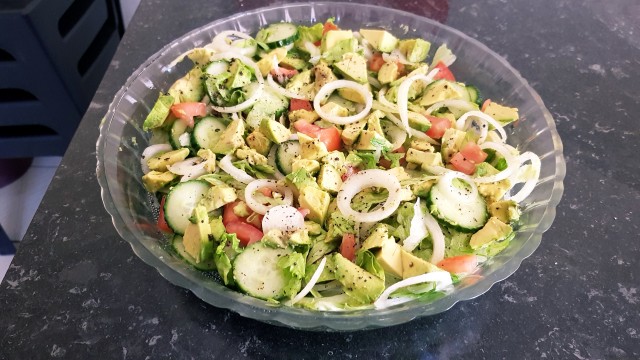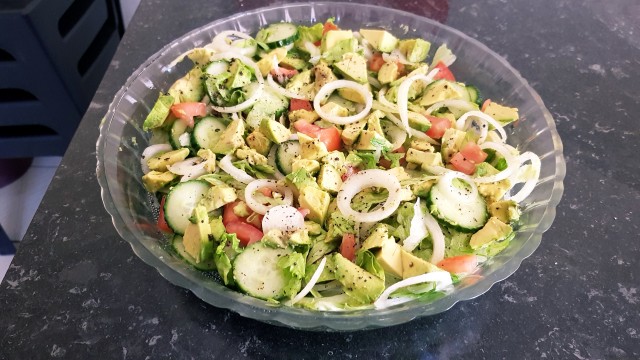 INGREDIENTS
2 ripe avocado peeled and sliced2 medium size tomatoes chopped2 small onion cut1 small lettuce cut 1 cucumber slicedPeppperSalt to tasteA pinch of sugar 2 tablespoon lemon juice2 tablespoon oilve oil3 tablespoon vinegar
METHOD
Put every thing in a dish. Make dressing with lemon juice, vinegar, oil, salt, pepper and pinch of sugar. Mix and pour over the salad. Seal with cling. Place in fridge before serving.
INFO / TIPS / CREDITS
Side dish for a braai is good or even just on its own.
Comments ordered by Newest
---