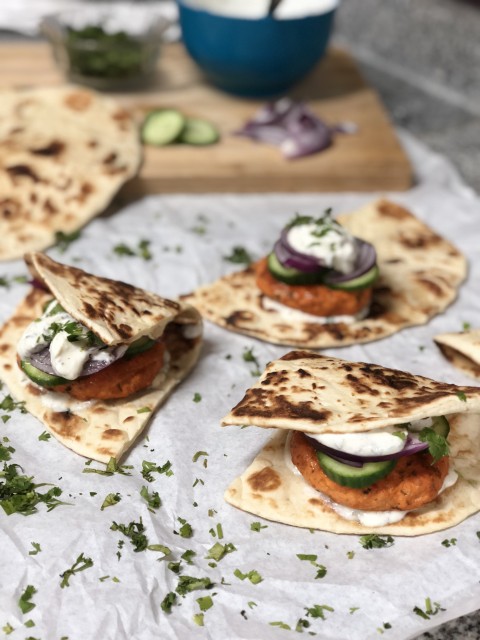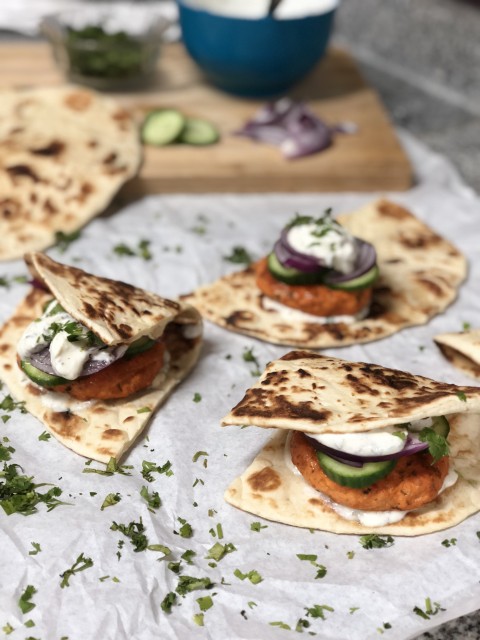 21
favs
8
coms
3.1K
views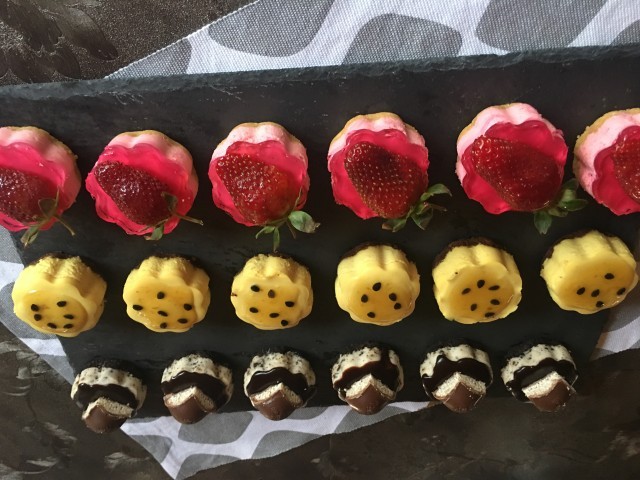 Mubina
MASTER CHEF
316
1.2M
374

Three lovely kids 👶🏻👲🏻👩🏻wonderful husband 💑 foodie n kitchen obsessed 🌺Instagram- @mubina_18 ...
Tikka Chicken Naan Burger 🍔🍔🍔
By Mubina
- MASTER CHEF
CREDITS
Tikka Chicken Naan Burger 🍔
@mubina_18

Easy Homemade Naan
@mubina_18


RECIPE
2 teaspoon dry yeast 1 teaspoon sugar ½ cup water 2 ½-3 cups flour½ teaspoon salt ¼ cup olive oil ⅓ cup plain yogurt 1 large egg
In a small bowl, combine the yeast, sugar and water. Stir to dissolve then let sit for a few minutes or until it is frothy on top. Once frothy, whisk in the oil, yogurt, and egg until evenly combined.In a separate medium bowl, combine flour with the salt. pour the bowl of wet ingredients to the flour and stir until well combined.knead the dough for about 3 minutes. The dough should be smooth and very soft but not sticky. cover the dough and let it rise until double in size.Heat a large, heavy bottomed tawa over medium heat. Place the rolled out dough onto the hot tawa and cook until the bottom is golden brown and large bubbles have formed on the surface. Flip the dough and cook the other side until golden brown. Serve plain or brushed with melted butter and sprinkled with herbs.
Tikka Chicken Burger 🍔 @mubina_18
4 pieces chicken fillets 2 teaspoon paprika ½ teaspoon jeera powder 1 teaspoon cayenne pepper ½ teaspoon pepper Salt to taste 1 tablespoon lemon juice 1 tablespoon double cream yogurt 1 teaspoon garam masala 1 ½ teaspoon Shan tikka masala Marinate chicken with all above ingredients. Keep in fridge for 1 hour. Now take out chicken from fridge and grind it in food processor and add chopped mint & coriander. Now take out in bowl. Give the chicken mince coal DUM. Make a palm sized patties with mince. Cook in shallow fry. Now cut the naan in half. Spread some yogurt sauce. Put chicken tikka patty. Top the burgers with a few sliced cucumbers, red onion and chopped coriander. Then more yogurt sauce. Serve. Enjoy 😊
Yogurt Sauce:1 cup plain Greek yogurt1 tablespoon mint chopped2 teaspoon cumin1 tablespoon fresh lemon juicesalt and pepper Mix the yogurt sauce in a small bowl. Set aside.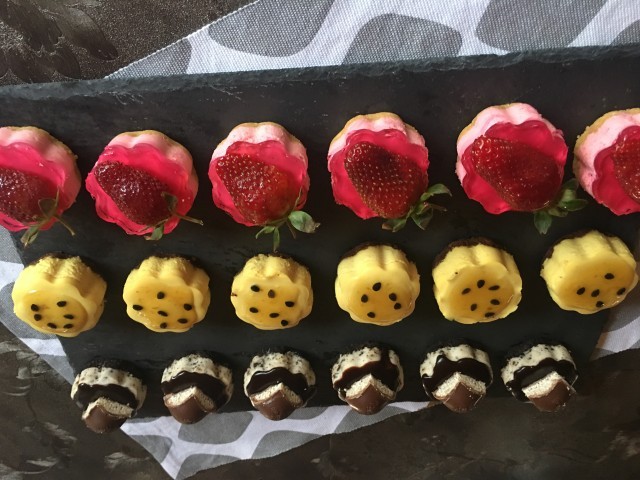 Mubina
MASTER CHEF
316
1.2M
374

Three lovely kids 👶🏻👲🏻👩🏻wonderful husband 💑 foodie n kitchen obsessed 🌺Instagram- @mubina_18 ...
Comments
Ordered By Newest
---
---
Suggest Recipes
You May Like