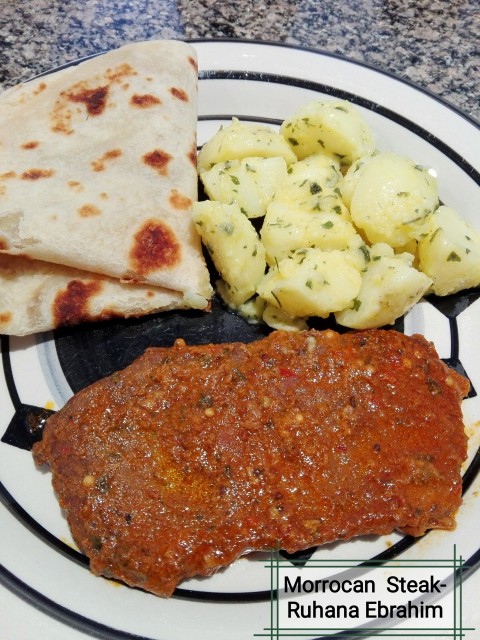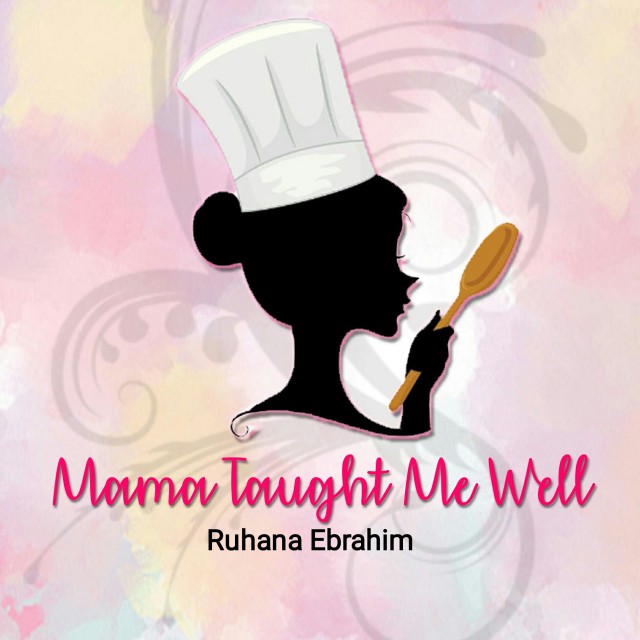 Ruhana Ebrahim
Grand Master
Interior Decorator.
Foodie!
Food styling.
Fusion Cooking.
Recreational baker.
Food Author of "Oh My Cupcakes!"
Mum and wife.
(Another 2 books on the way Insha Allah!)
---

South Africa
Joined 6 years ago
---
@mama_taught_me_well
RECIPE
Saucy Morrocan Steak
Rec and pic cred: ruhana ebrahim@mama_taught_me_well
Ingredient:1kg rump steak pieces,2 tablespoon honey,2 tablespoon fresh chopped mint, 1 tablespoon lemon juice, 1 tablespoon vinegar,2 tablespoon tomato sauce, 2 tablespoon soy sauce, ¼ teaspoon ground ginger, 1 teaspoon red ginger garlic masala, 1 whole star anise, ¼ teaspoon coriander seeds,Pinch cinnamon powder,½ teaspoon ground black pepper,¼ teaspoon elachie (cardamom) powder, ¼ teaspoon clove powder, 1 teaspoon rough red chillies,¼ teaspoon salt.
METHODMarinate steak and cook on medium-low heat, mixing occasionally, until steak is tender and sauce is reduced.Cook by adding water, as needed.
POSTED ON
25 Oct 2018
WOULD YOU LIKE TO ?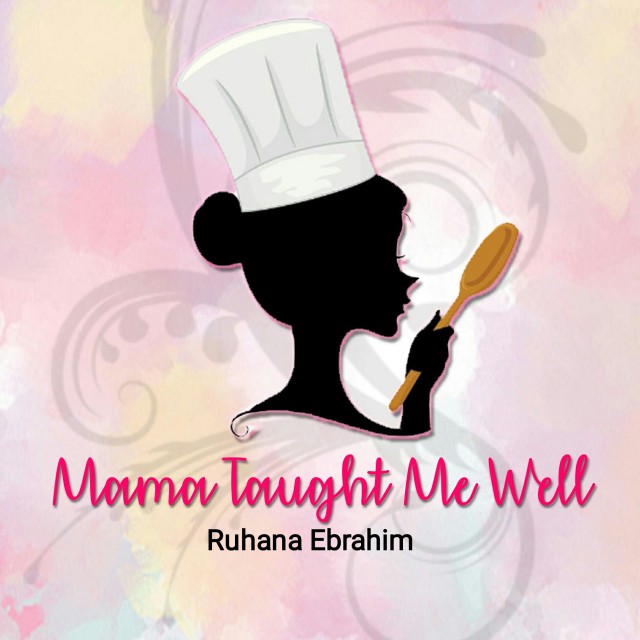 Ruhana Ebrahim
Grand Master
Interior Decorator.
Foodie!
Food styling.
Fusion Cooking.
Recreational baker.
Food Author of "Oh My Cupcakes!"
Mum and wife.
(Another 2 books on the way Insha Allah!)
---

South Africa
Joined 6 years ago
---
@mama_taught_me_well
COMMENTS
You May Also Like
Suggest Recipes