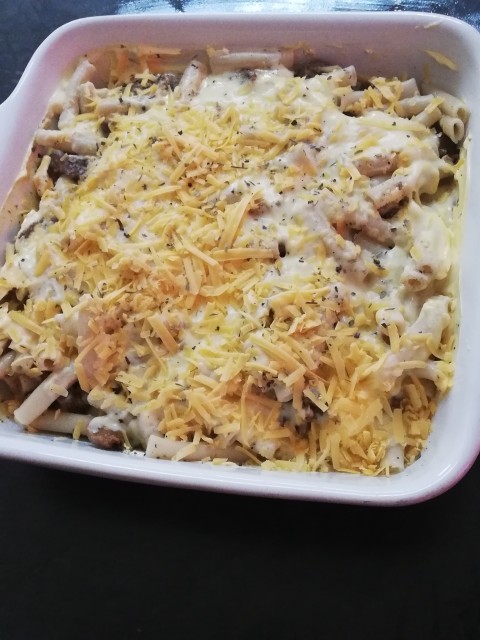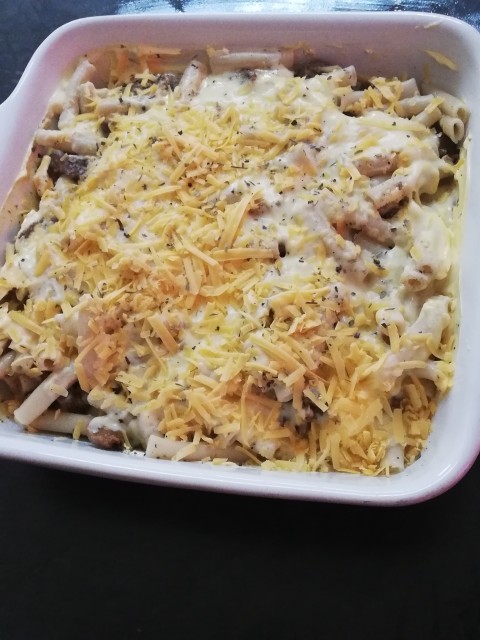 INGREDIENTS
500g steak (cubed) Onion choppedPepper choppedHalf teaspoon chops & steak spiceSalt & pepper to taste (optional) 2 teaspoon BBQ SaucePinch of sugar Half teaspoon lemon pepperMixed herbs 1 cup cheese 500 g macaroni noodles(cooked)
METHOD
Braise the onion, in the pot for 2 minutes. Add the cubed steak add quarter cup cold water to the pot, cook until soft add the spices. Lastly layer the pasta in a pyrex dish add the steak. Repeat the process. Lastly garnish with cheese & herbs.Bake in microwave for 10 - 12 minutes.
INFO / TIPS / CREDITS
Optional - Can add any cheese of your choice or Cottage Cheese.
Comments ordered by Newest
---