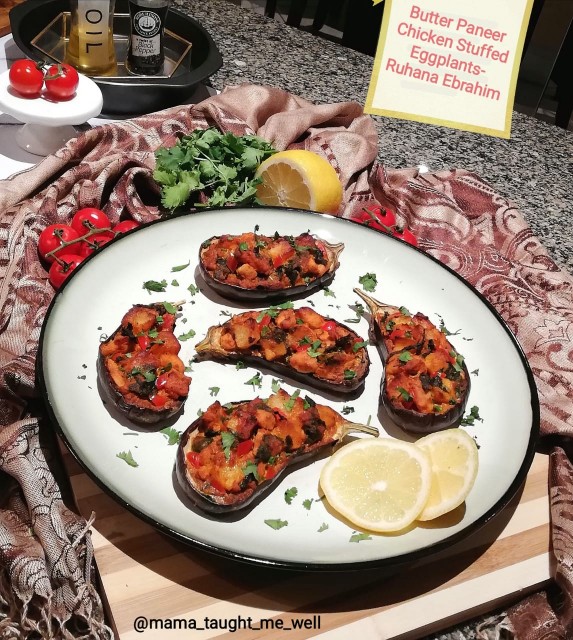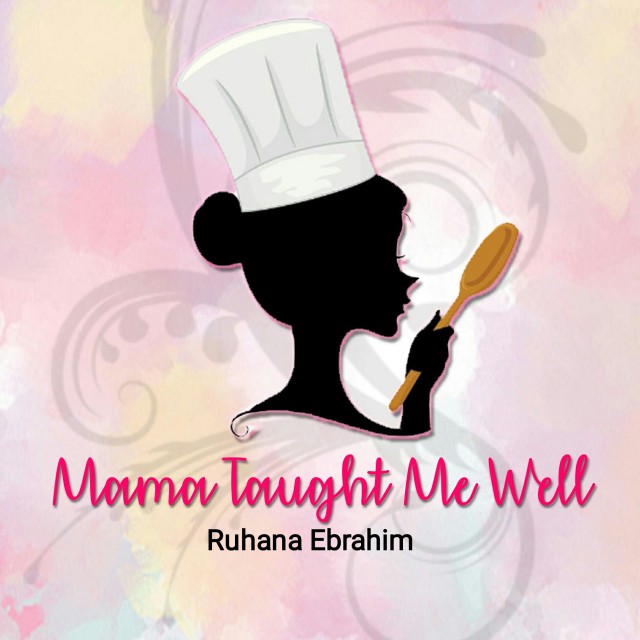 Ruhana Ebrahim
Grand Master
Interior Decorator.
Foodie!
Food styling.
Fusion Cooking.
Recreational baker.
Food Author of "Oh My Cupcakes!"
Mum and wife.
(Another 2 books on the way Insha Allah!)
---

South Africa
Joined 5 years ago
---
@mama_taught_me_well
RECIPE
Butter Paneer & Chicken Stuffed Eggplants
Rec cred: Ruhana EbrahimPic cred: @mama_taught_me_well
Ingredients:Butter Paneer Masala-1 large onion (sliced)2 tablespoon butter2 large tomatoes (chopped)1 box Suhana Paneer butter masala Spicesalt (to taste)250g Paneer cubesFresh creamFresh coriander
Also needed-2 Chicken fillets (cubed)1 tablespoon oil½ teaspoon salt ½ teaspoon pepper4 large Eggplants1 packet cut spinachCorianderLemon
Method:1. Heat butter, add onions, saute till translucent.2. Add onions with tomatoes in a blender, blend till smooth.3. Pour back into pot, add spice and cook till tomato has reduced.4. Add ½-1 cup cream to pot, mix in.5. Add paneer, bring to boil.6. Cook chicken in oil, salt & pepper. 7. Add to paneer masala with spinach. Mix in.8. Allow spinach to wilt and sauce to thicken.9. Cut eggplants in half lengthwise. Core out center.10. Spoon in chicken paneer mixture.11. Bake in preheated oven till eggplants are tender.12. Garnish with coriander. Serve by drizzling lemon juice over.
POSTED ON
23 Dec 2018
WOULD YOU LIKE TO ?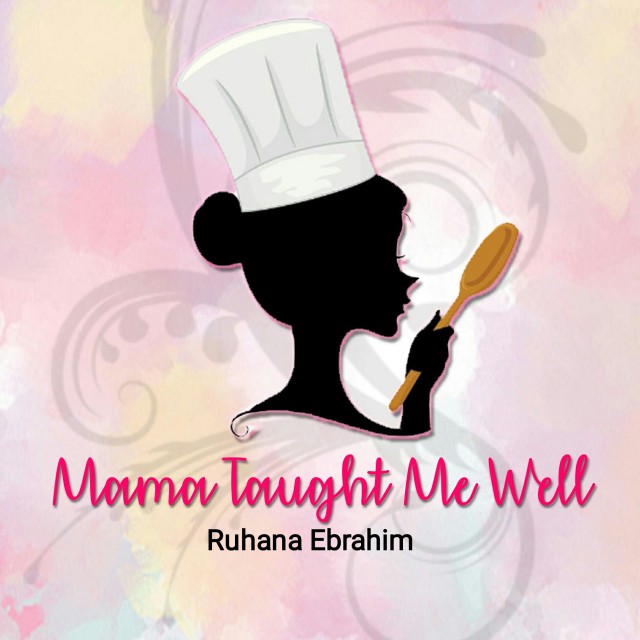 Ruhana Ebrahim
Grand Master
Interior Decorator.
Foodie!
Food styling.
Fusion Cooking.
Recreational baker.
Food Author of "Oh My Cupcakes!"
Mum and wife.
(Another 2 books on the way Insha Allah!)
---

South Africa
Joined 5 years ago
---
@mama_taught_me_well
COMMENTS
You May Also Like
Suggest Recipes