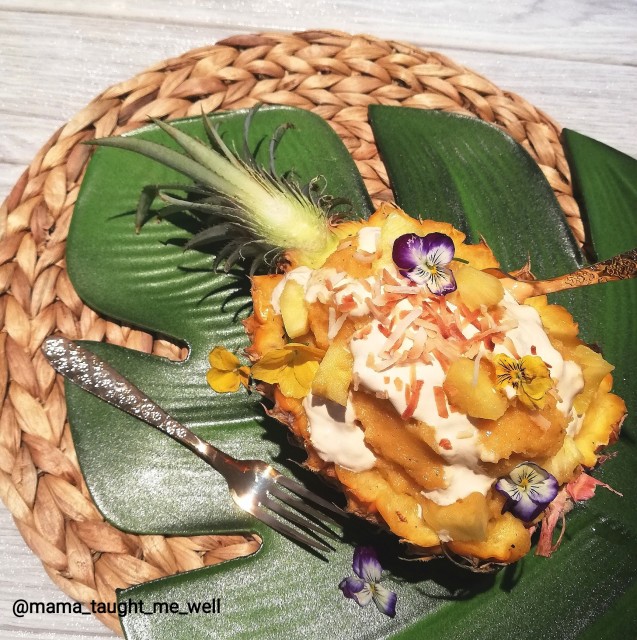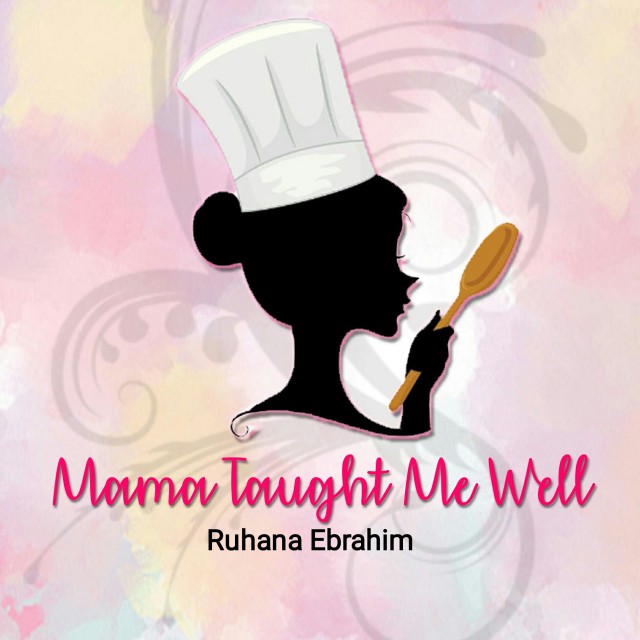 Ruhana Ebrahim
Grand Master
Interior Decorator.
Foodie!
Food styling.
Fusion Cooking.
Recreational baker.
Food Author of "Oh My Cupcakes!"
Mum and wife.
(Another 2 books on the way Insha Allah!)
---

South Africa
Joined 6 years ago
---
@mama_taught_me_well
RECIPE
Pina Colada Sojee (semolina flour)
(A.k.a pineapple Sojee (semolina flour))
Rec cred: Ruhana EbrahimPic cred: @mama_taught_me_well
Ingredients:¼ cup solid ghee (Clarified butter)1 cup semolina1 ½ cups milk1 eggGood pinch saffron threads1 drop egg yellow food coloringPinch elachie powder1 cup sugar (to taste)1 ripe pineapple (2/3 diced up, ⅓ to liquidize)1 tin coconut creamCoconut threads
Method:1. Liquidize ⅓ pineapple with ½ cup water.2. Mix liquidized pineapple together with milk, sugar, elachie powder, egg, saffron & coloring.3. Heat ghee (Clarified butter) on medium heat in a thick based pot.4. Add semolina and braise till lightly golden.5. Add in milk mixture & mix till semolina has swelled up.6. Drop heat to lowest & add pineapple and 2/3 can coconut cream.7. Cover with lid & allow to steam. 8. Mix once or twice, making sure Sojee (semolina flour) fluffs up.9. Dry toast coconut threads till lightly golden.10. When serving, pour over remainder coconut cream & garnish with coconut threads.
Note 1: I had cut the pineapple in half lengthwise & cut out flesh. I then served the Sojee (semolina flour) in the pineapple shells.
Note 2: You can replace fresh pineapple with canned pineapple, use the syrup in the can and lessen sugar amount.You can replace coconut cream with dessert cream.
POSTED ON
28 Dec 2018
WOULD YOU LIKE TO ?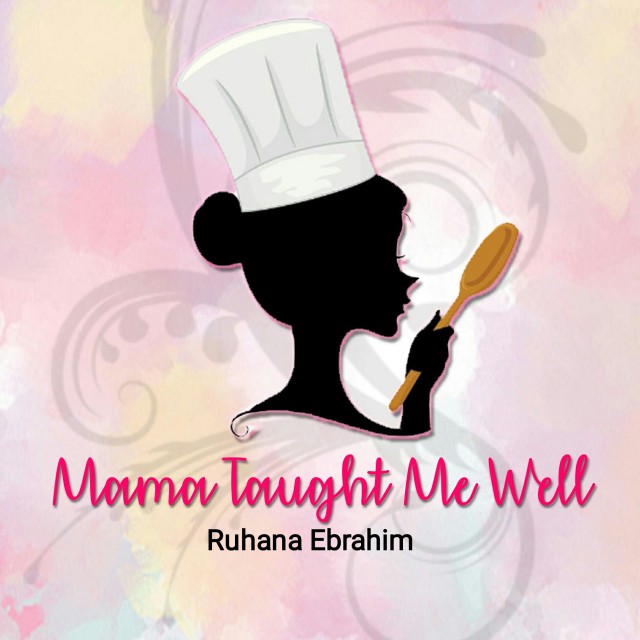 Ruhana Ebrahim
Grand Master
Interior Decorator.
Foodie!
Food styling.
Fusion Cooking.
Recreational baker.
Food Author of "Oh My Cupcakes!"
Mum and wife.
(Another 2 books on the way Insha Allah!)
---

South Africa
Joined 6 years ago
---
@mama_taught_me_well
COMMENTS
You May Also Like
Suggest Recipes