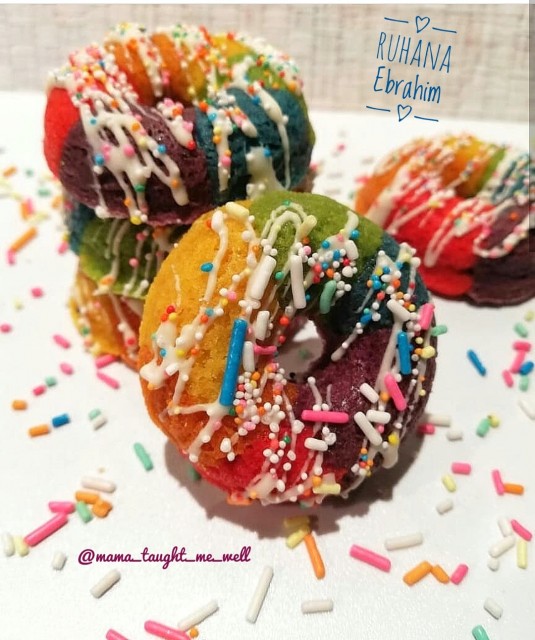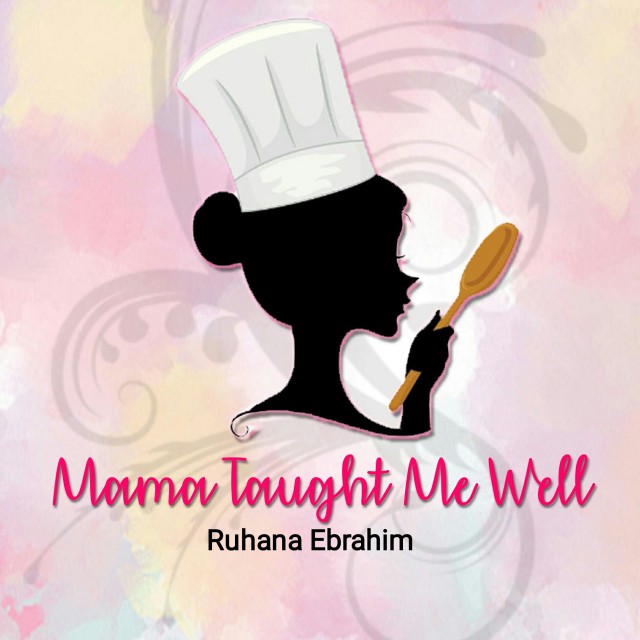 Ruhana Ebrahim
Grand Master
Interior Decorator.
Foodie!
Food styling.
Fusion Cooking.
Recreational baker.
Food Author of "Oh My Cupcakes!"
Mum and wife.
(Another 2 books on the way Insha Allah!)
---

South Africa
Joined 6 years ago
---
@mama_taught_me_well
RECIPE
Rainbow Donut Cookies
Pic cred: Ruhana EbrahimRec cred: @mama_taught_me_well
Ingredient:250g Stork to bake1 cup castor sugar1 extra large egg1 tablespoon vanilla essence+/- 3 cups flour (as needed)1 teaspoon baking powderRed, blue, green, yellow, purple, orange food coloringWhite chocolateColored Sprinkles
Method:1. Beat margarine & sugar till pale & fluffy.2. Beat in egg & vanilla.3. Sift flour.4. Add baking powder and flour (as needed), binding by hand till soft dough forms.5. Divide dough into 6 portions.6. Color with few drops coloring separately.7. Spray 'and Cook a mini donut mould. I used a silicone one.8. Place a small piece of cookie dough in the round. (Place a blob of each color next to each other.)10. Place in preheated oven at 160degC.11. Bake for 15min.12. Remove from oven.13. Allow to cool and crisp before moving.14. Melt white chocolate and drizzle over.15. Sprinkle on colored sprinkles. Store in airtight container.
POSTED ON
08 Jan 2019
WOULD YOU LIKE TO ?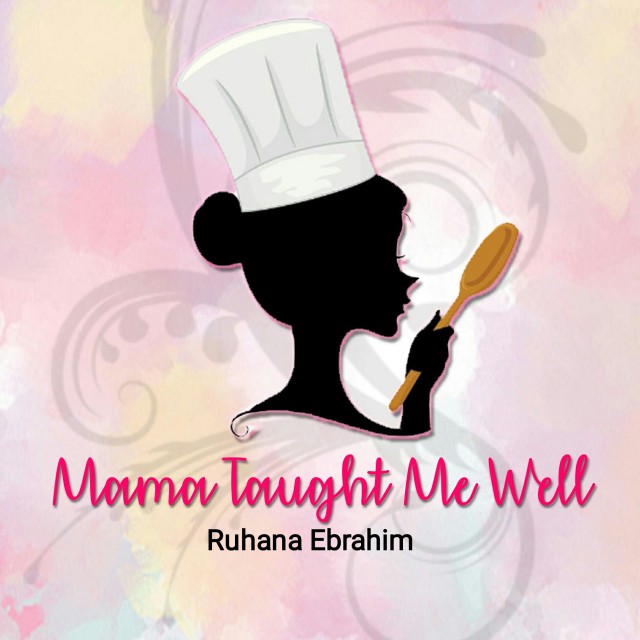 Ruhana Ebrahim
Grand Master
Interior Decorator.
Foodie!
Food styling.
Fusion Cooking.
Recreational baker.
Food Author of "Oh My Cupcakes!"
Mum and wife.
(Another 2 books on the way Insha Allah!)
---

South Africa
Joined 6 years ago
---
@mama_taught_me_well
COMMENTS
You May Also Like
Suggest Recipes