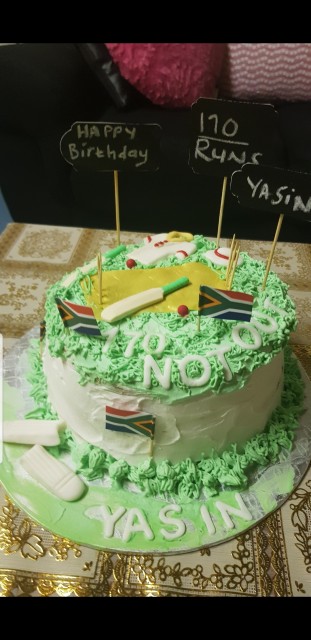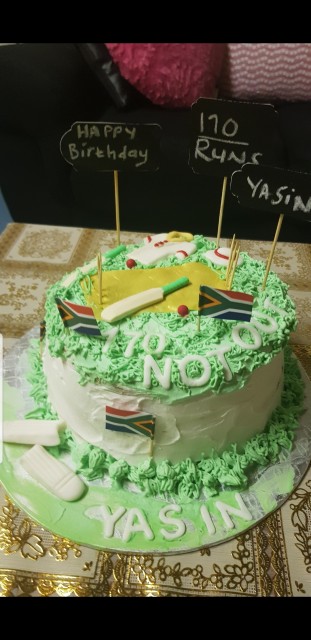 4
favs
0
coms
1,090
views
INGREDIENTS
1 cup all-purpose flour1 ½ teaspoons baking powder1 cup butter, softened1 cup confectioners' sugar2 eggs, room temperature1 teaspoon vanilla extract½ cup milk, room temperature
METHOD
Add flour and baking powder into a medium bowl and set aside.Beat butter and sugar with an electric mixer until light and fluffy Add eggs one at a time, Beat in vanilla. Pour in the flour mixture alternately with the milk, mixing until just incorporated. Pour batter into prepared pan.Bake in the preheated oven until a toothpick inserted in the center comes out clean, about 20 minutes. Cool the cake in the pan for 10 minutes, then turn the cake out onto a wire rack to cool completely.This cake can be served as is.
I decorated with fresh cream.
Whipped fresh double cream 500ml with 3 tbps icing sugar until soft peaks.
Comments
Ordered By Newest
---
Suggest Recipes
You May Like
Cricket Victorian Cake is part of the
Cakes
recipes category
TAGS
cake
cricket
halaal
kaba
recipe
sabiha
victorian