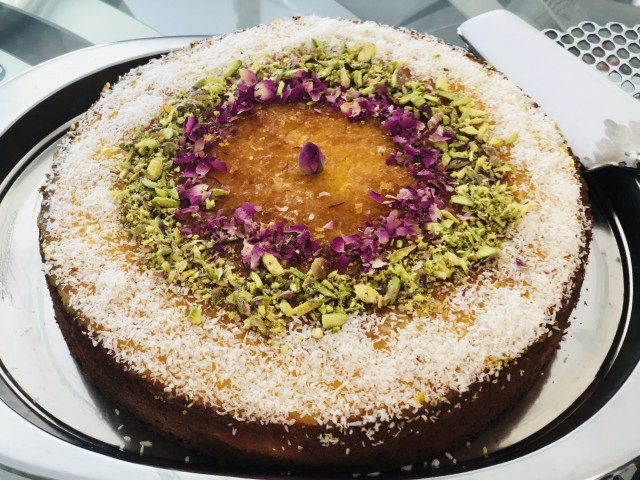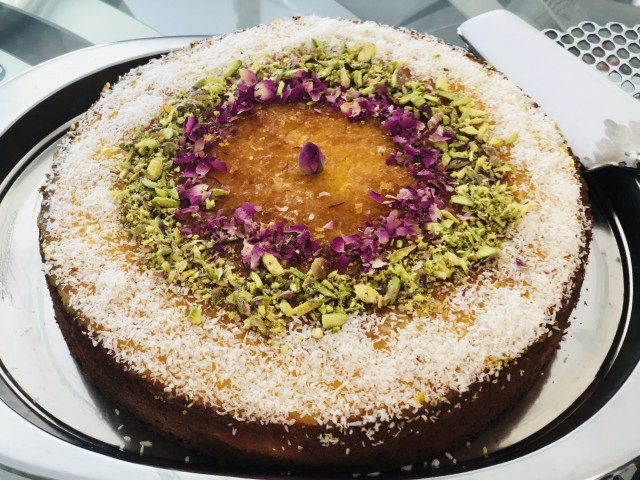 9
favs
0
coms
2.1K
views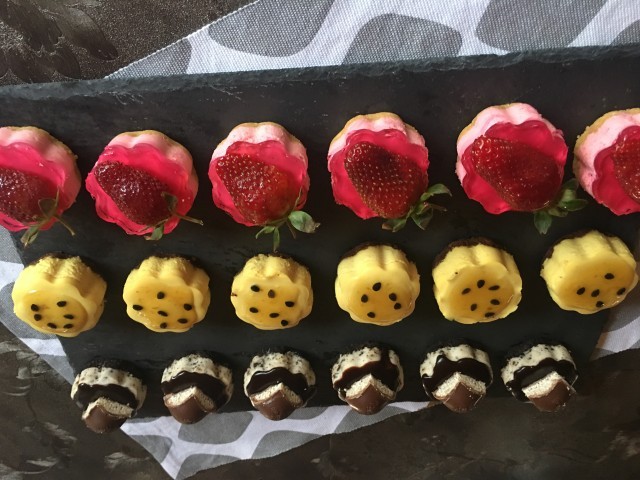 Mubina
MASTER CHEF
316
1.4M
462

Three lovely kids 👶🏻👲🏻👩🏻wonderful husband 💑 foodie n kitchen obsessed 🌺Instagram- @mubina_18 ...
Cream Filled Semolina Cake
By Mubina
- MASTER CHEF
CREDITS
Recipe adapted from net
Pic ;—— @mubina_18


RECIPE
Cake batter ingredient1-cup rough semolina1-cup coconut flakes½ cup sugar2 medium eggs½ cup butter (melted)1-cup plain yogurt1-tablespoon baking powder1 –teaspoon vanilla extract
Simple syrup – Sheera (optional)½-cup sugar¼ cup water2 tablespoons rose water½ tablespoon fresh lemon juicePinch of saffronplace on low heat until all ingredients melt and combine once thick remove from heat.
Cream ingredient1-cup milk¾ cup heavy cream (Gaimar)1-tablespoon sugar3 tablespoons corn flour5 tablespoons rose waterCardamom First make the thick cream:Add corn flour, pour 1 tablespoon of cold milk and stir to dissolve.Add thick cream into saucepan and gradually add milk, you should get a smooth consistency.Add sugar, rose water and cardamom, Cook on low heat and stir constantly with a wooden spoon until you see bubbles. Once done, place in fridge.
Cake batter:Add sugar and melted butter, semolina and yogurt; beat until light and fluffyAdd eggs one at a time then add vanilla extract and baking powder.Add coconut flakes and mix.Butter and flour dust a springform cake tin, add ¼ of batter at the bottom of  tin.Pour the prepared cream on batterspoon rest of the batter on top cream One spoon at a time then spread slowly until you cover all cream, you need to be patient, it would probably take few minutes.Place in preheated oven, middle rack for around 40 minutes, top should look golden, inserted tester should come out clean.Brush approximately 2 tablespoons of simple syrup on top of cake while its still hot. Allow to cool for 20 to 30 minutes, run a knife around tin and detach round platform.I used some coconut flakes, pistachio and dried rose buds to decorate my cake.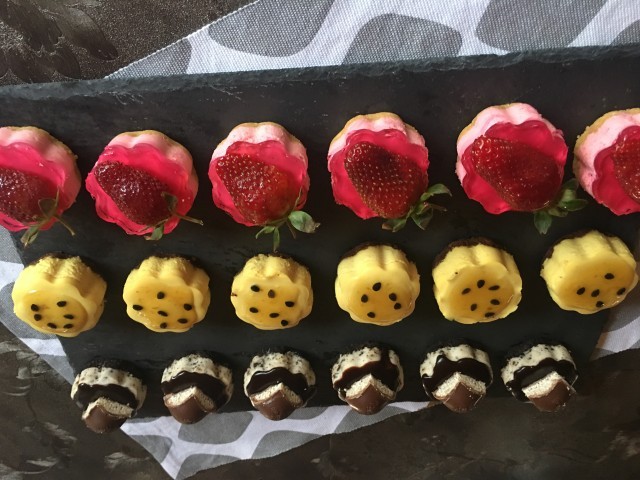 Mubina
MASTER CHEF
316
1.4M
462

Three lovely kids 👶🏻👲🏻👩🏻wonderful husband 💑 foodie n kitchen obsessed 🌺Instagram- @mubina_18 ...
Comments
Ordered By Newest
---
---
Suggest Recipes
You May Like
Cream Filled Semolina Cake is part of the
Cakes
recipes category