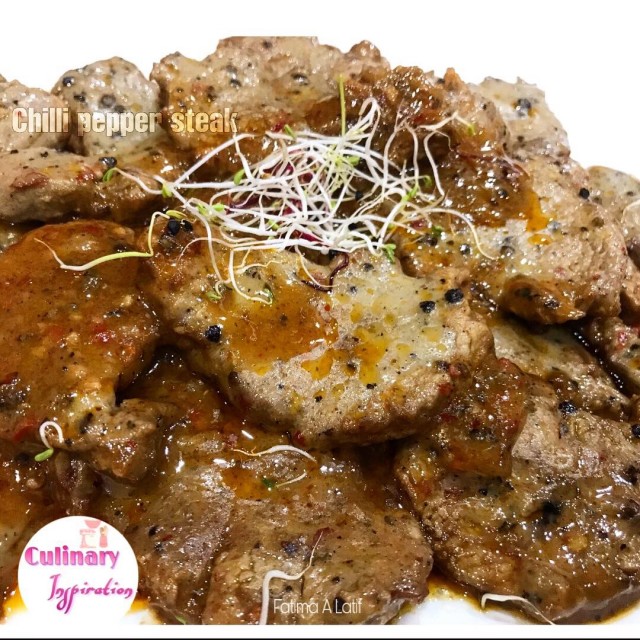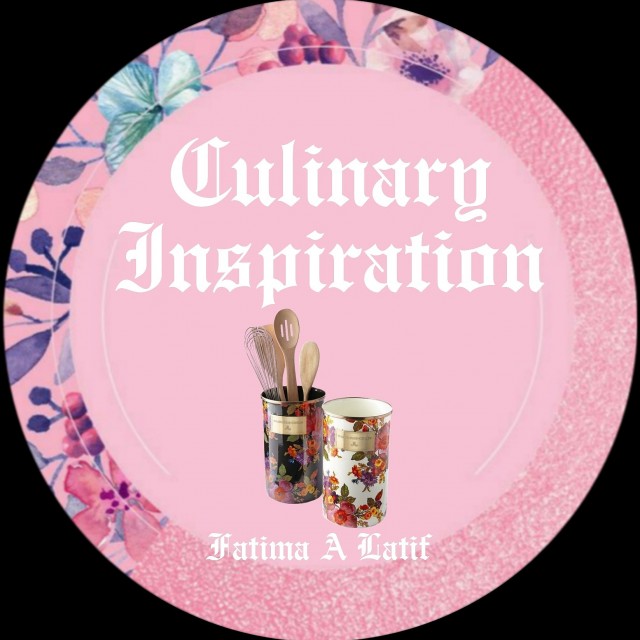 Fatima A Latif
Grand Master
So grateful to be sharing my world with you 💛
www.culinaryskillsbyfatima.wordpress.com
---

South Africa
Joined 10 years ago
---
@_culinaryinspiration_
CREDITS
Fatima A Latif @_culinaryinspiration_
Cheesy potatoes
Fatima A Latif @_culinaryinspiration_


RECIPE
Bismillah hir Rahman nir Raheem
1 kg fillet steak sliced, cut & washed Allow to water to drain
In a pot warm butter Add:2-3 tablespoons Sujees steak and chop masala @sujees_masala @irfaana_mahomed Salt to taste & lemon pepperCook on low heat till done. Pour Nandos @nandossa pepper sauce over Sizzle and serve
Cheesy potatoes
Bismillah hir Rahman nir Raheem
5-6 medium potatoes Peel and cubeAdd a little water and salt and steam in microwave till cooked and soft
Drain water and add potatoes back to microwaveable bowl.
Mix ¼ cup @cloverwaybetter tussers, ¼ cup Gouda & ¼ cup chedder. Season with salt and pepper and freshly chopped coriander leaves. Mix and throw over potatoes. Lightly mix and warm till cheese melts. Enjoy.
POSTED ON
19 Apr 2019
WOULD YOU LIKE TO ?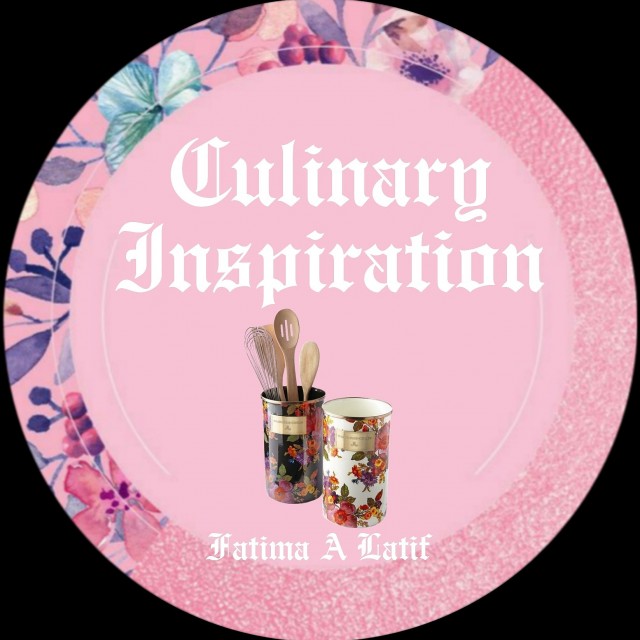 Fatima A Latif
Grand Master
So grateful to be sharing my world with you 💛
www.culinaryskillsbyfatima.wordpress.com
---

South Africa
Joined 10 years ago
---
@_culinaryinspiration_
COMMENTS
You May Also Like
Suggest Recipes