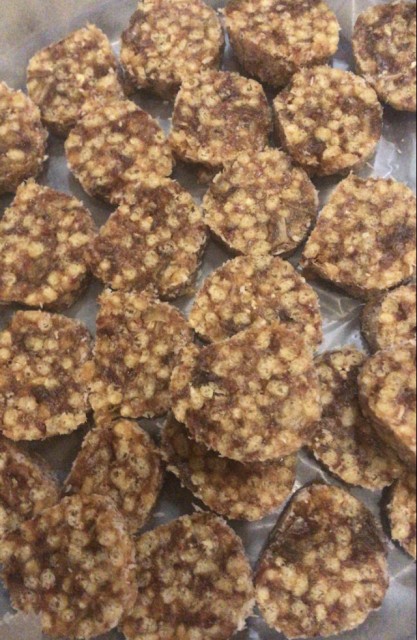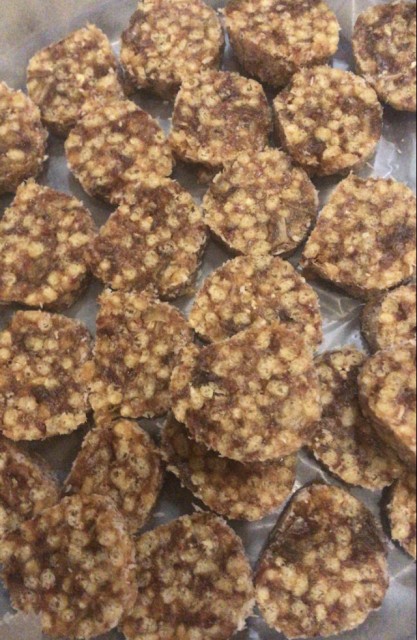 18
favs
0
coms
2.3K
views
CREDITS
Genius Kitchen. The Seasoned Cook


INGREDIENTS
½ cup butter½ cup brown sugarApprox 250gram dates (chopped and pitted) 1 teaspoon vanilla essence½ cup desiccated coconut1 cup pecans chopped (optional) 1 and half to 2 cups Rice Krispies cereal (adjust to preference)
METHOD
Combine Butter, sugar & dates in saucepan. Stir on low heat whilst stirring for 5minutes. Remove from heat then add vanilla, nuts, coconut and cereal. Shape into logs and roll in coconut and/ or icing sugar. Slice into 1cm thick discs. Store in airtight container. Enjoy!
INFO & TIPS
Great idea to Use leftover Dates. A sweet & healthy lunchbox treat for Kids!
Advertise Here
Want to see your advert here ? find out how to advertise with us.
Learn more.
Comments
Ordered By Newest
---
---
Suggest Recipes
You May Like