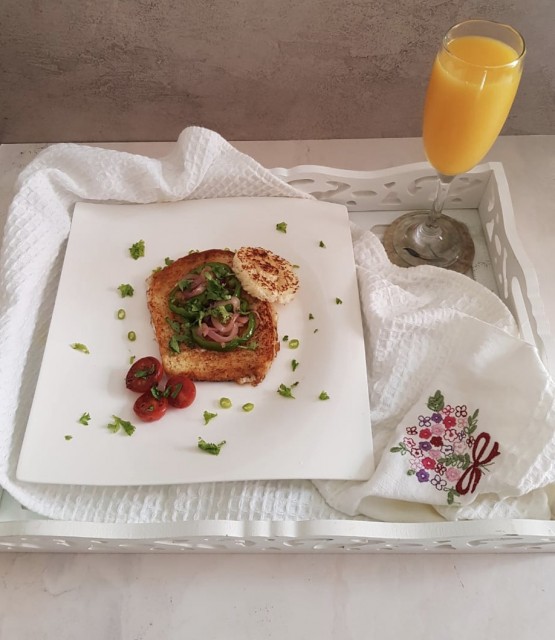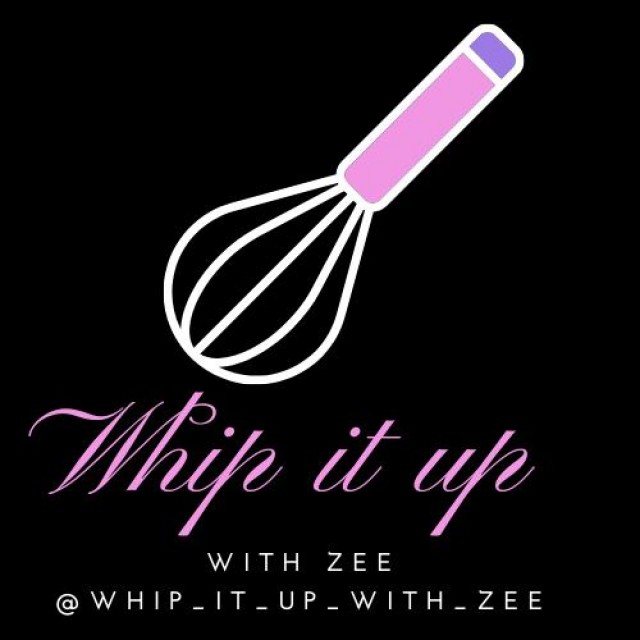 Zurayda
Master Chef
I'm just someone that loves to cook and bake.
I love to help anyone,who would like to learn to make tasty and easy meals
Anyone can cook or bake!!
So,always believe in yourself😘
---

South Africa
Joined 8 years ago
---
@whip_it_up_with_zee
CREDITS
Recipe credit @whip_it_up_with_zee
Pic credit @whip_it_up_with_zee


INGREDIENTS
Slice one smalll green peppers into circlesSlice one small red onion into circlesCut cherry tomatoes in halfSlice one green chillie remove seeds or leave it if you like the heat.Chop a few springs of fresh coriander

1 slice of bread 1 eggButter
METHOD
lm posting the process for the vegetable first,because you need to do this before the eggs!!!!
Heat a pan on the stove and melt some butter.Quickly fry your peppers until they look charred.Remove and set aside Repeat this process with the tomatoes.For the onions lower the heat and fry them until soft don't brown them.
Cut a circle in the center of the bread Heat butter in a pan and toast bread and the little circle you cut out,on both sides.Add more butter when you flip the bread to toast the other side.Carefully break an egg in a bowl,put a pat of butter in the center of the bread and carefully pour your egg in.Cook until it done to your preferences.I flipped mine to cook the egg white completely,but left the yolk runny the way Hubby likes it.
INFO & TIPS
Tip:.Butter tends to become brown quickly so wipe your pan with a roller paper after you remove the vegetables before you, fry the next one.Also do this when making the eggs,otherwise it looks unsightly.
I used a bigger pan,and did two toast and eggs at once,but you can do it however,you want to.
POSTED ON
26 Jan 2020
WOULD YOU LIKE TO ?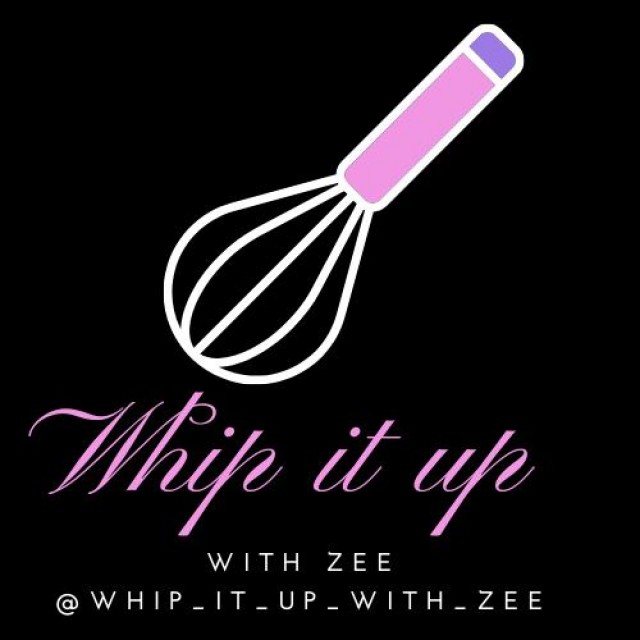 Zurayda
Master Chef
I'm just someone that loves to cook and bake.
I love to help anyone,who would like to learn to make tasty and easy meals
Anyone can cook or bake!!
So,always believe in yourself😘
---

South Africa
Joined 8 years ago
---
@whip_it_up_with_zee
COMMENTS
You May Also Like
Suggest Recipes