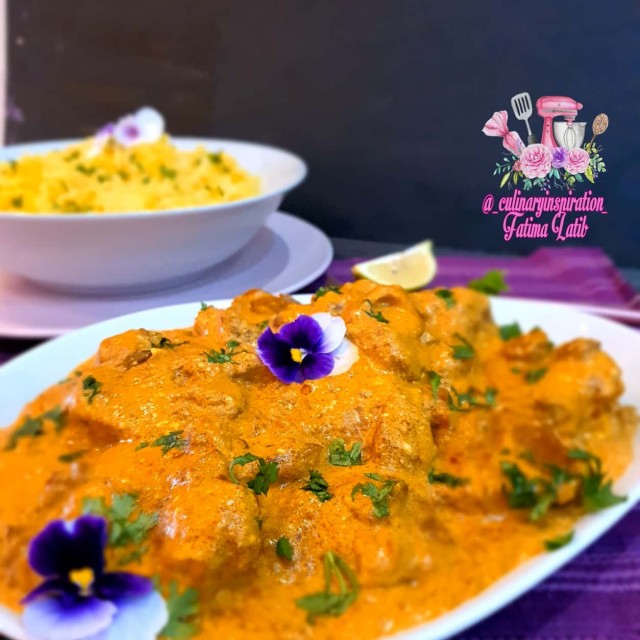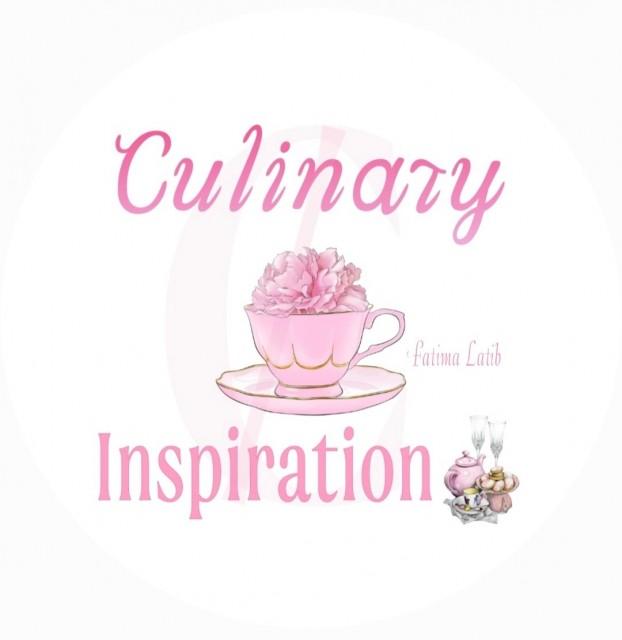 Fatima Latib
Grand Master
So grateful to be sharing my world with you 💛
www.culinaryskillsbyfatima.wordpress.com
---

South Africa
Joined 11 years ago
---
@_culinaryinspiration_
CREDITS
Recipe credit: @foodie_fantisserie
Picture credit: @_culinaryinspiration_
Fatima A Latif

Bismillah hir Rahman nir Raheem


RECIPE
1kg leg mutton cut, washed and drained
Marinate with:1 teaspoon salt or to taste1 teaspoon turmeric 1 teaspoon fine coriander powder1 teaspoon fine cumin powder1 teaspoon crushed garlic1 teaspoon paprika1 teaspoon tandoori masala 1 teaspoon bbq spice1 heaped teaspoon @inapaarmanskitchen masala spice4 tablespoons brown vinegar 2 tablespoons tomato paste1 tablespoon soya sauce2 tablespoons chili sauce
Slice onion and saute in 4 tablespoons olive oil until translucent.Add in lamb with 2 cups water and cook until tender.Keep adding water as needed.There should be a thick sauce left. Add in 250ml fresh cream Simmer to thicken.Serve with savoury rice.
Savoury rice
Parboil 2 cups of rice with 1 teaspoon salt, 1 teaspoon whole cumin and 1 tablespoon white vinegar.
Drain and rinse.
Saute ½ cup of cubed colour peppers in a little but olive oil with some herbs. Add in 3 tablespoons of spice for rice. Toss in parboiled rice. Steam as normal.Bon appetit.
INFO & TIPS
Note from Fatima A Latif
I omitted Ina Paarman spice in mutton as I didn't have. I used tikka spice instead of tandoori.
Nevertheless it came out delicious.
POSTED ON
06 Feb 2020
WOULD YOU LIKE TO ?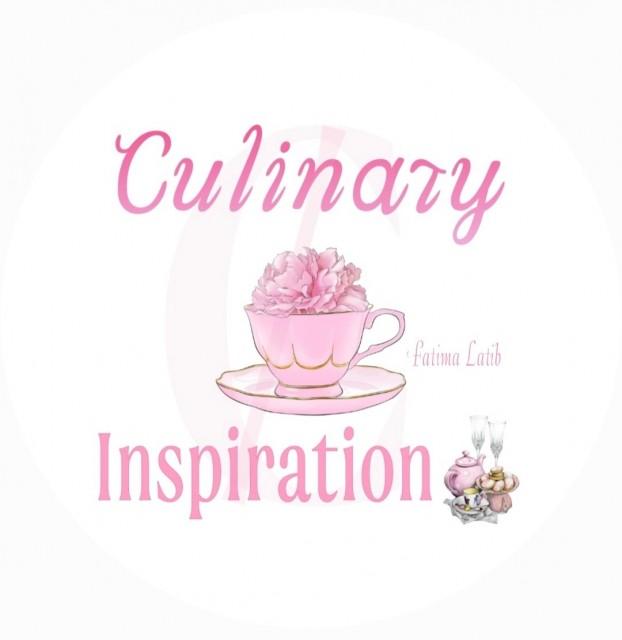 Fatima Latib
Grand Master
So grateful to be sharing my world with you 💛
www.culinaryskillsbyfatima.wordpress.com
---

South Africa
Joined 11 years ago
---
@_culinaryinspiration_
COMMENTS
You May Also Like
Suggest Recipes