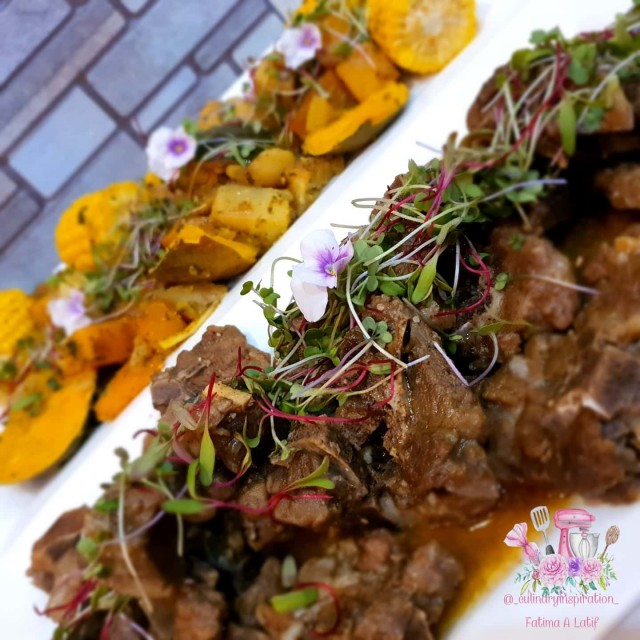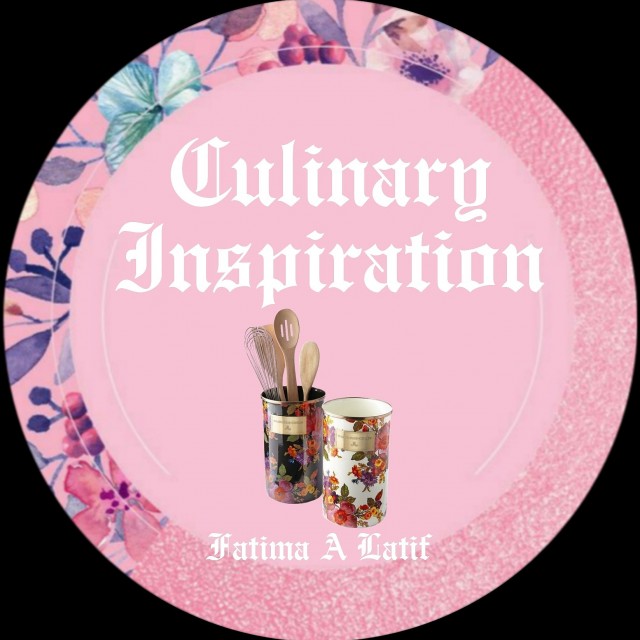 Fatima A Latif
Grand Master
So grateful to be sharing my world with you 💛
www.culinaryskillsbyfatima.wordpress.com
---

South Africa
Joined 10 years ago
---
@_culinaryinspiration_
CREDITS
Recipe credit: Shaida Latib
Picture credit: Fatima A Latif @_culinaryinspiration_

Veggies
Recipe & picture credit:
Fatima A Latif @_culinaryinspiration_

Bismillah hir Rahman nir Raheem


RECIPE
1 kg mutton cut and washedCook with 1 tablespoon ghee (Clarified butter) (Clarified butter), ½ teaspoon garlic salt½ teaspoon garlic flakes½ teaspoon BBQ spice1 teaspoon lemon pepper½ teaspoon nutmeg 1 tablespoon lemon juice. Cook till done. Serve with veg or baby potatoes.
Veggies
1 packet cut up sweet potato & butternut from @picknpay Corn on cob steamed in microwave and cut into small portionsGem squash steamed and cut into small portionsOptional: marrows, patty pans, onions, peppers etc
In a big pot melt a slice of butter. Add 1 teaspoon crushed garlic and ½ teaspoon @sujees_masala green masala.Once butter is melted add in packet of butternut and sweet potato. Season with Aromat (a South African Spice), garlic salt, lemon pepper and veggie seasoning. Allow to cook on low heat. You can add water if necessary. Once veggies are cooked add in corn and gems. Season with a little bit of Aromat (a South African Spice) of necessary. Add freshly ground dhania (coriander). Serve with salt and pepper mutton and roti.
POSTED ON
17 Feb 2020
WOULD YOU LIKE TO ?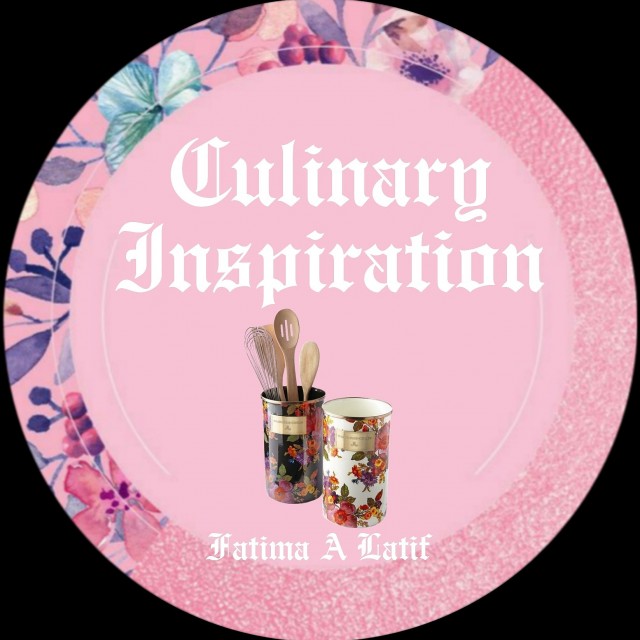 Fatima A Latif
Grand Master
So grateful to be sharing my world with you 💛
www.culinaryskillsbyfatima.wordpress.com
---

South Africa
Joined 10 years ago
---
@_culinaryinspiration_
COMMENTS
You May Also Like
Suggest Recipes